< PREV PAGE
NEXT PAGE >
1 Series E81 130i (N52K) 3-door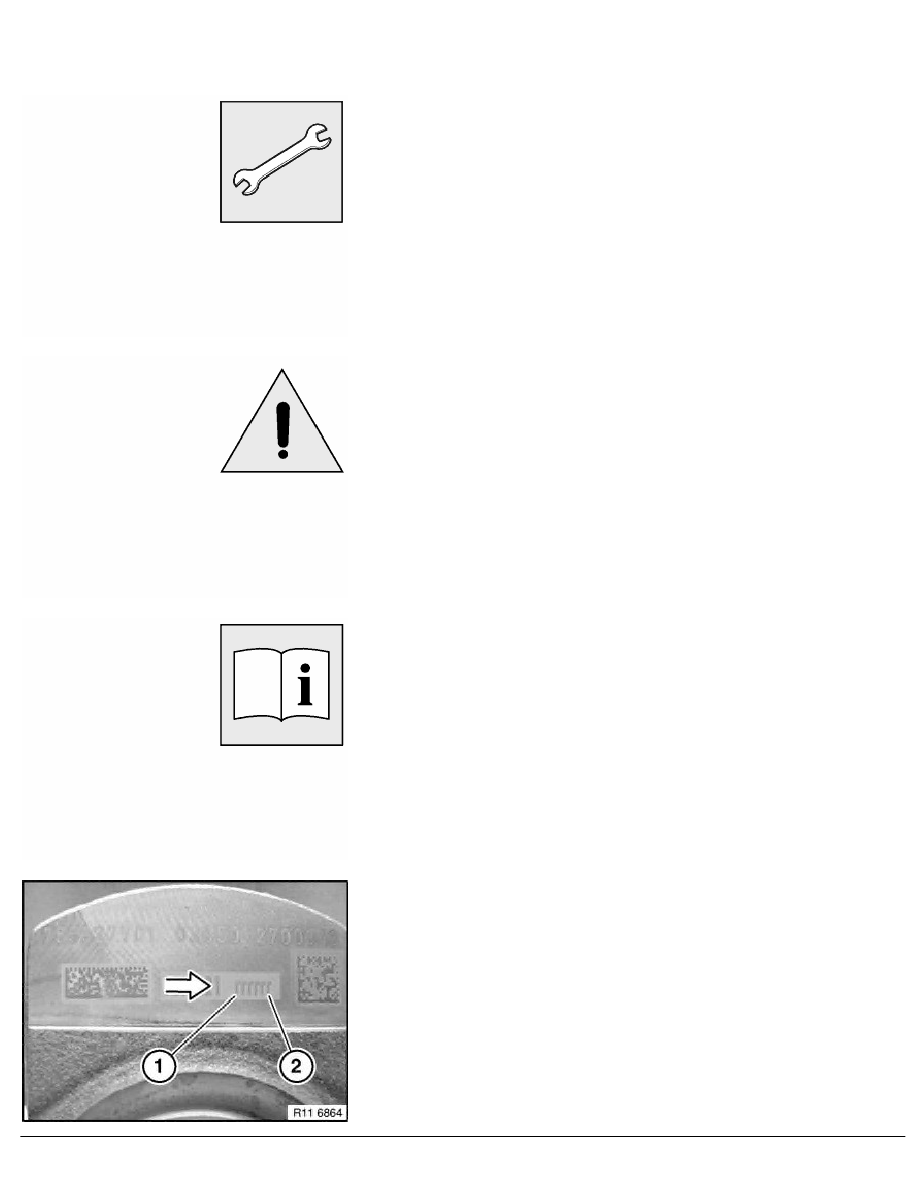 11 24 571
Replacing all connecting rod bearing shells
(N52K)
Special tools required:
•
00 2 590
•
00 9 120
Important!
All crank pins are connected with the crankshaft.
Modified procedure: The colours of the connecting rod
bearing shells are the same at the top and bottom.
The Blue / Red connecting rod bearing shell colours are no
longer fitted in combination.
Necessary preliminary tasks:
•
Remove oil sump
Important!
All crankshaft crank pins are classified.
Possible classifications per connecting rod at top and bottom:
r:
Red
b:
Blue
Only one colour may be fitted per big end bearing cap and
connecting rod.
In direction of arrow from (1 to 2) crank pin (1 to 6).
Example:
RA  Replacing all connecting rod bearing shells (N52K)
BMW AG - TIS
22.01.2013  03:23
Issue status (12/2007) Valid only until next DVD is issued
Copyright
Page  - 1 -
< PREV PAGE
NEXT PAGE >