< PREV PAGE
NEXT PAGE >
1 Series E81 130i (N52K) 3-door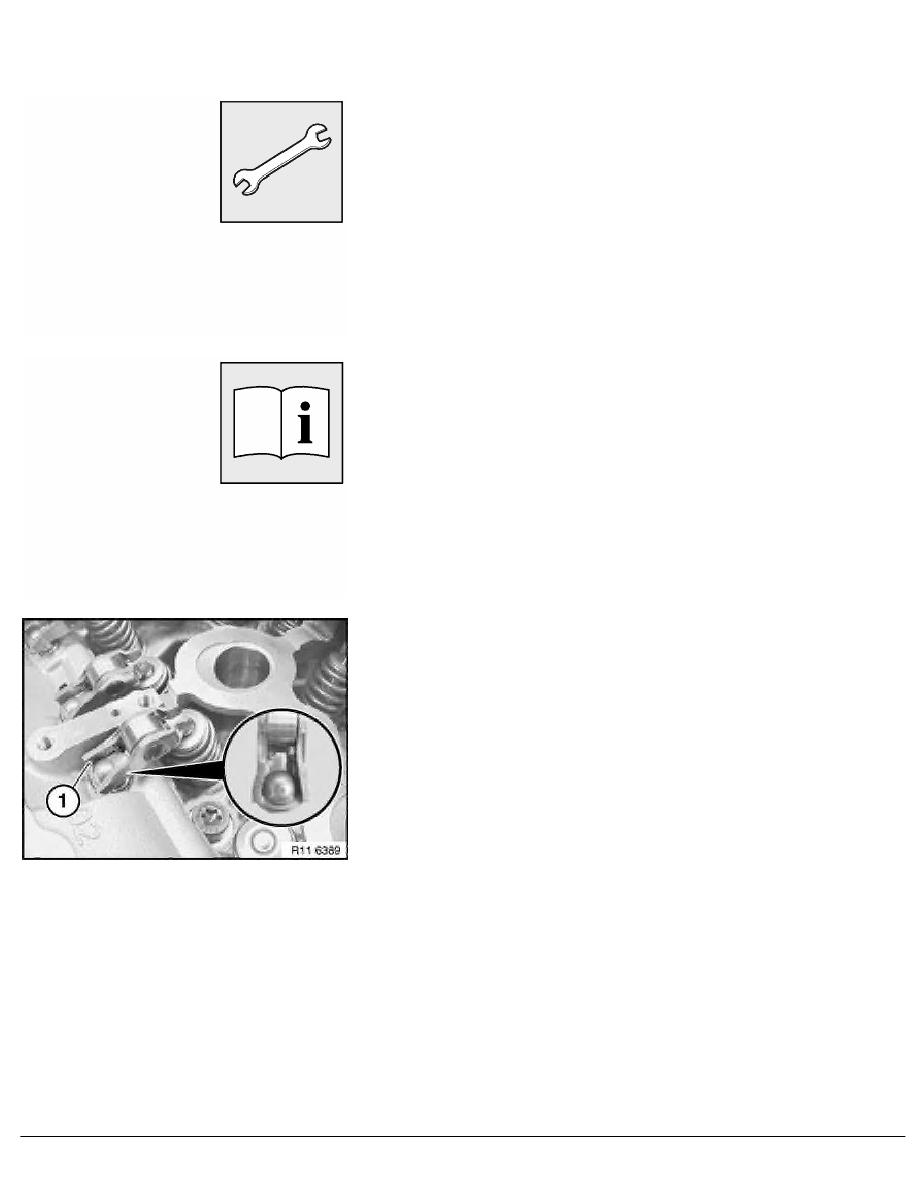 11 33 050
Removing and installing/replacing all cam
followers (N52K)
Special tools required:
•
11 4 480
Necessary preliminary tasks:
•
Remove cylinder head cover
•
Remove intermediate lever
•
Remove exhaust camshaft.
Important!
Rocker arms (1) are divided into bearing categories.
The tolerance classes are marked according to the picture in
numbers from 1 to 5.
Already used rocker arms (1) may only be reused in the
same position.
Detach cam followers (1) from HVCA element and remove.
Set down all cam followers (1) in neat order in special tool 
11 4 480 .
Installation:
Before installing exhaust camshaft or intermediate levers, make
sure cam followers (1) are correctly seated.
RA  Removing and installing/replacing all cam followers (N52K)
BMW AG - TIS
22.01.2013  03:29
Issue status (12/2007) Valid only until next DVD is issued
Copyright
Page  - 1 -
< PREV PAGE
NEXT PAGE >