< PREV PAGE
NEXT PAGE >
1 Series E81 130i (N52K) 3-door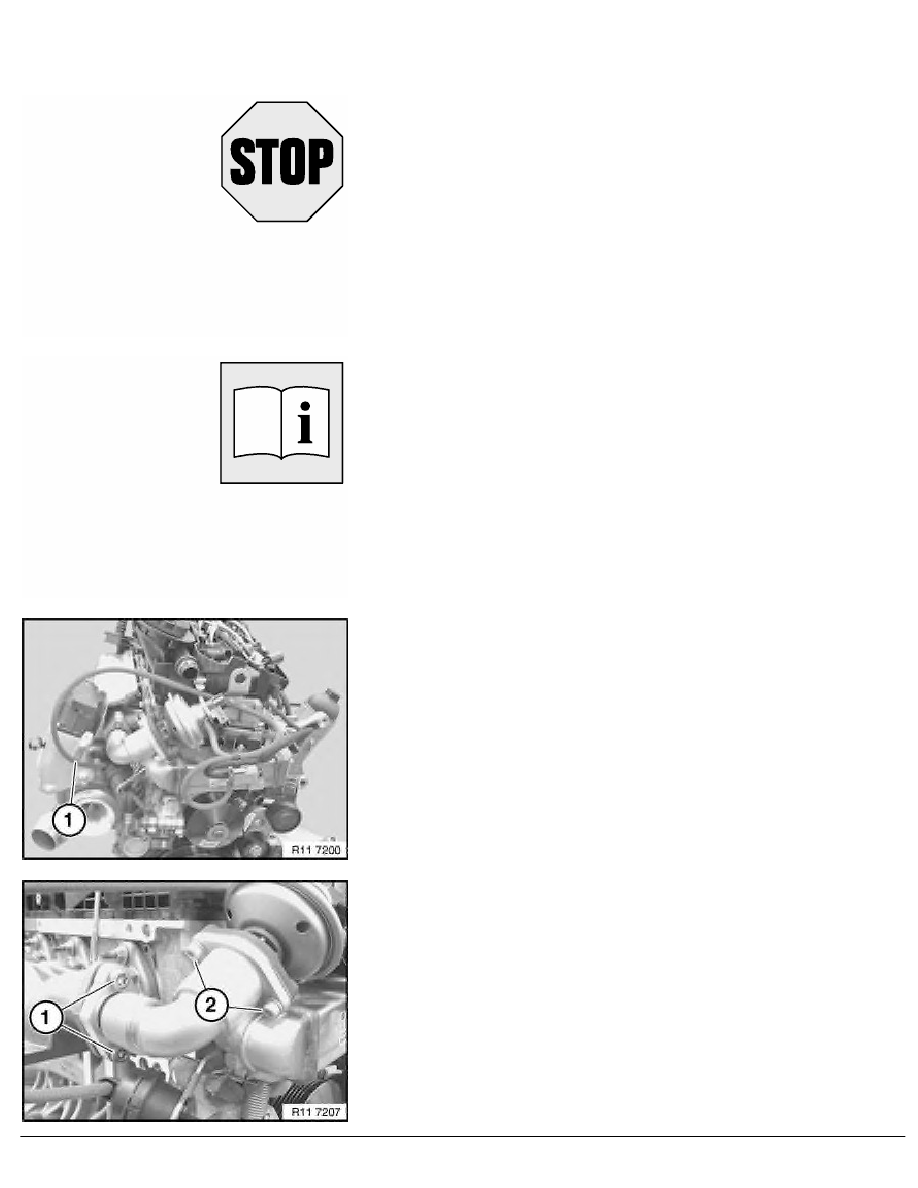 11 71 100
Removing and installing or replacing EGR
cooler (N47)
Warning!
Scalding hazard!
Only perform these tasks on an engine that has cooled down.
Necessary preliminary tasks:
•
Remove acoustic cover
•
Remove fan cowl
•
Drain coolant from radiator.
Pull off vacuum hose (1).
Connect vacuum pump to vacuum unit of bypass valve.
Check function of exhaust-gas recirculation with a vacuum pump.
Release screws (2).
Detach vacuum unit.
RA  Removing and installing or replacing EGR cooler (N47)
BMW AG - TIS
22.01.2013  03:34
Issue status (12/2007) Valid only until next DVD is issued
Copyright
Page  - 1 -
< PREV PAGE
NEXT PAGE >