< PREV PAGE
NEXT PAGE >
1 Series E81 130i (N52K) 3-door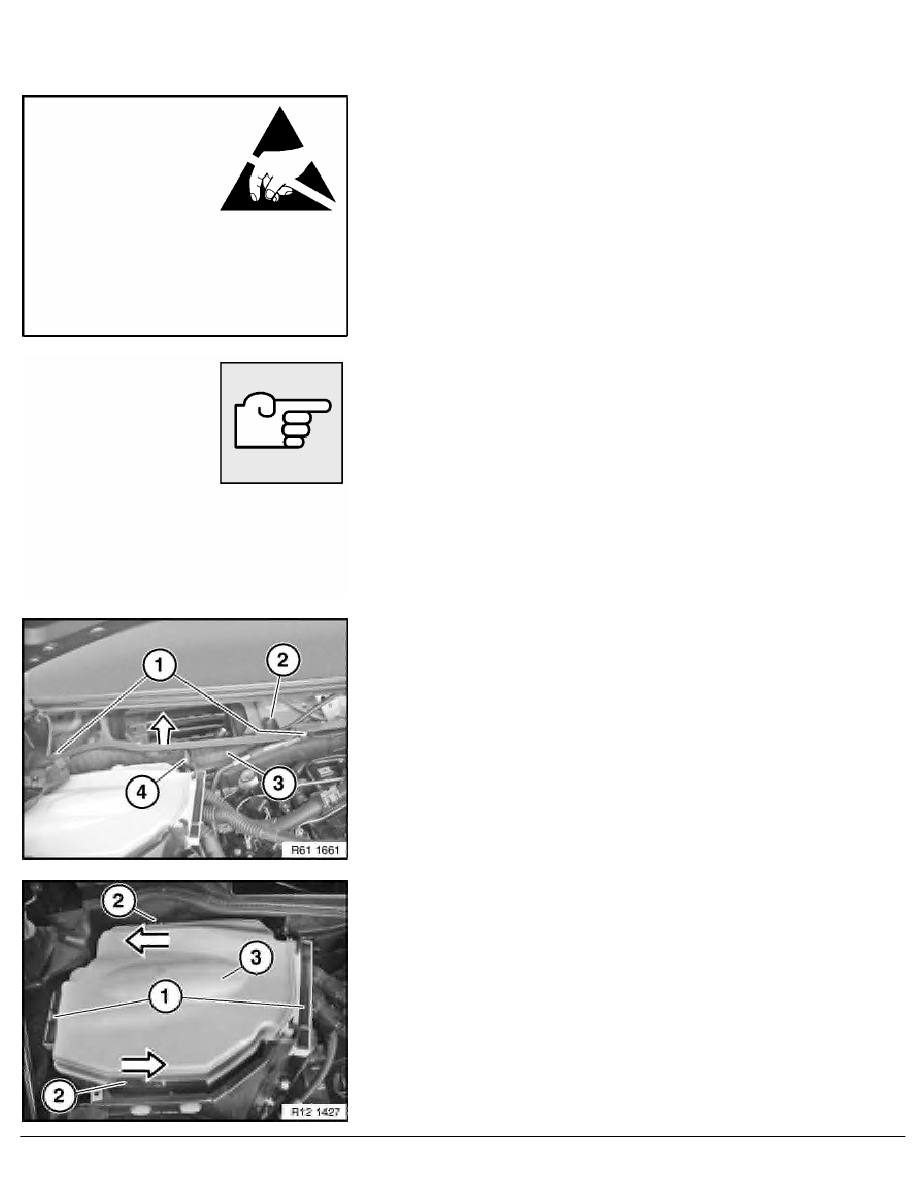 12 90 ...
Removing and installing/replacing electronics
box
Important!
Read and comply with notes on protection against
electrostatic damage (ESD protection).
Note:
Follow instructions for removing and installing electronic control
units 
Necessary preliminary tasks:
•
Read fault memory.
•
Disconnect negative battery cable
•
Remove microfilter housing
•
Remove tension strut on spring strut dome on right
Release screws (1).
Slacken nut (2).
Lift out right heater end plate (3).
Installation:
Ensure gasket (4) is correctly seated.
Unlock fasteners (1) from below and slide upwards approx.
10 mm.
Unlock locks (2) in direction of arrow.
Remove cover (3).
RA  Removing and installing/replacing electronics box
BMW AG - TIS
22.01.2013  03:47
Issue status (12/2007) Valid only until next DVD is issued
Copyright
Page  - 1 -
< PREV PAGE
NEXT PAGE >