< PREV PAGE
NEXT PAGE >
1 Series E81 130i (N52K) 3-door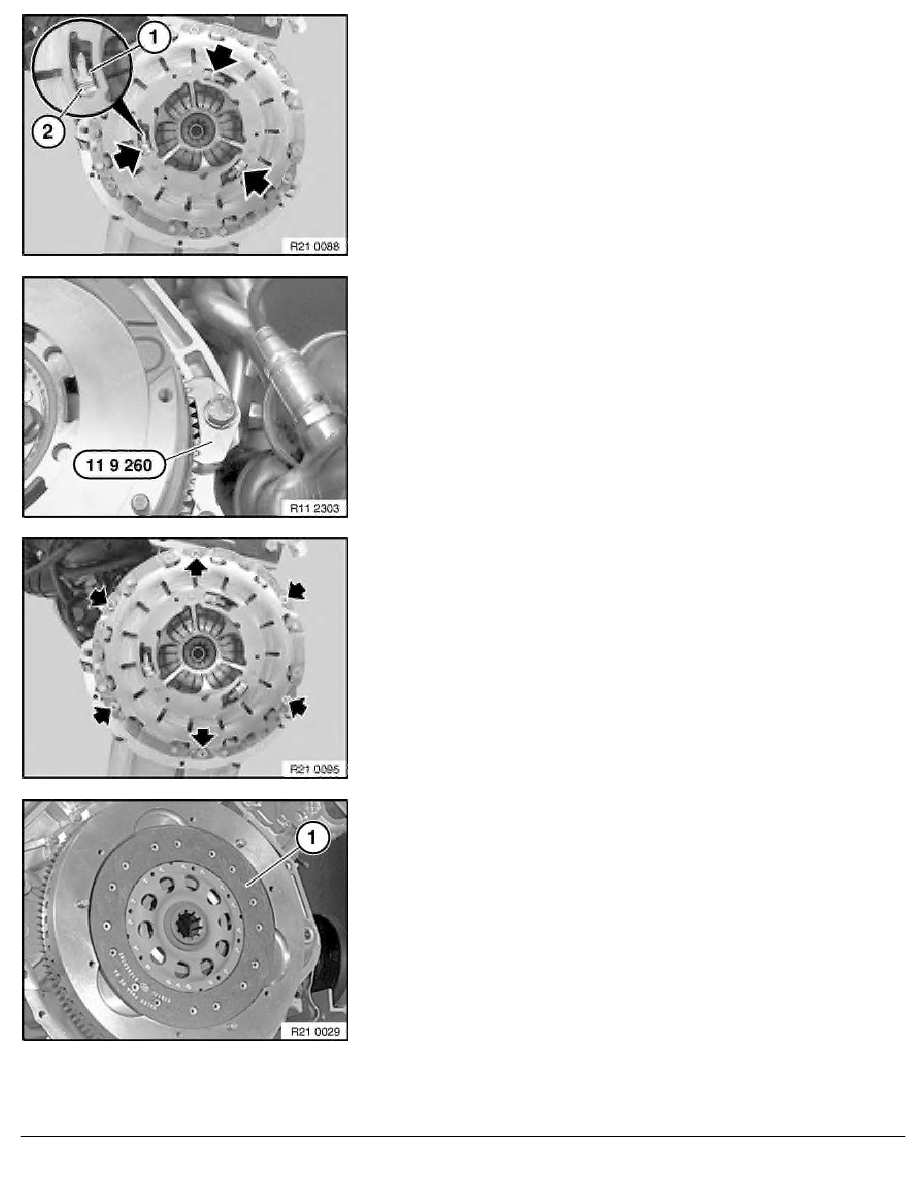 Identification SAC clutch (Self-Adjusting Clutch):
- 
3 openings each with a pressure piece (1) of adjustment ring
and a pressure spring (2)
Note:
Illustration shows new position of pressure pieces.
Block flywheel with special tool  11 9 260 .
Unfasten bolts and remove SAC clutch from flywheel.
Important!
Do not use a special tool to detach SAC clutch from flywheel.
Remove clutch plate (1) from flywheel.
Clean flywheel, check for wear and damage.
Replace damaged flywheel.
Check grooved ball bearing in crankshaft for ease of movement
and tightness and if necessary replace grooved ball bearing.
RA  Removing and installing or replacing clutch (SAC 228)
BMW AG - TIS
22.01.2013  04:10
Issue status (12/2007) Valid only until next DVD is issued
Copyright
Page  - 2 -
< PREV PAGE
NEXT PAGE >