< PREV PAGE
NEXT PAGE >
1 Series E81 130i (N52K) 3-door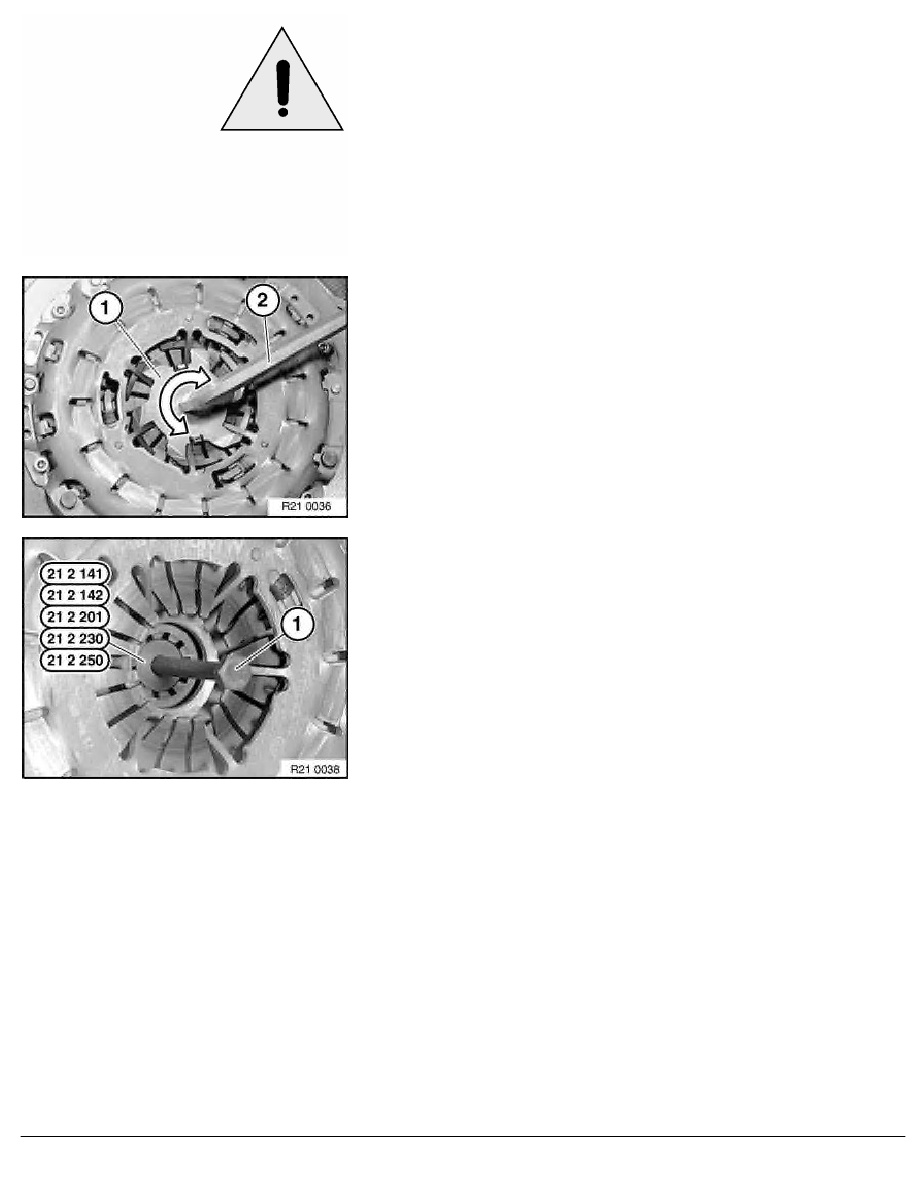 Important!
Locking piece (1) may only be removed with SAC
screw-mounted clutch!
Carefully unscrew locking piece (1) clockwise or
counterclockwise with a hexagon socket wrench 14 A/F (2).
Note:
A slight snapping of the plate spring while unscrewing is
possible.
Withdraw special tool from clutch plate with aid of accompanying
screw (1).
RA  Removing and installing or replacing clutch (SAC 228)
BMW AG - TIS
22.01.2013  04:10
Issue status (12/2007) Valid only until next DVD is issued
Copyright
Page  - 13 -
< PREV PAGE
NEXT PAGE >