< PREV PAGE
NEXT PAGE >
1 Series E81 130i (N52K) 3-door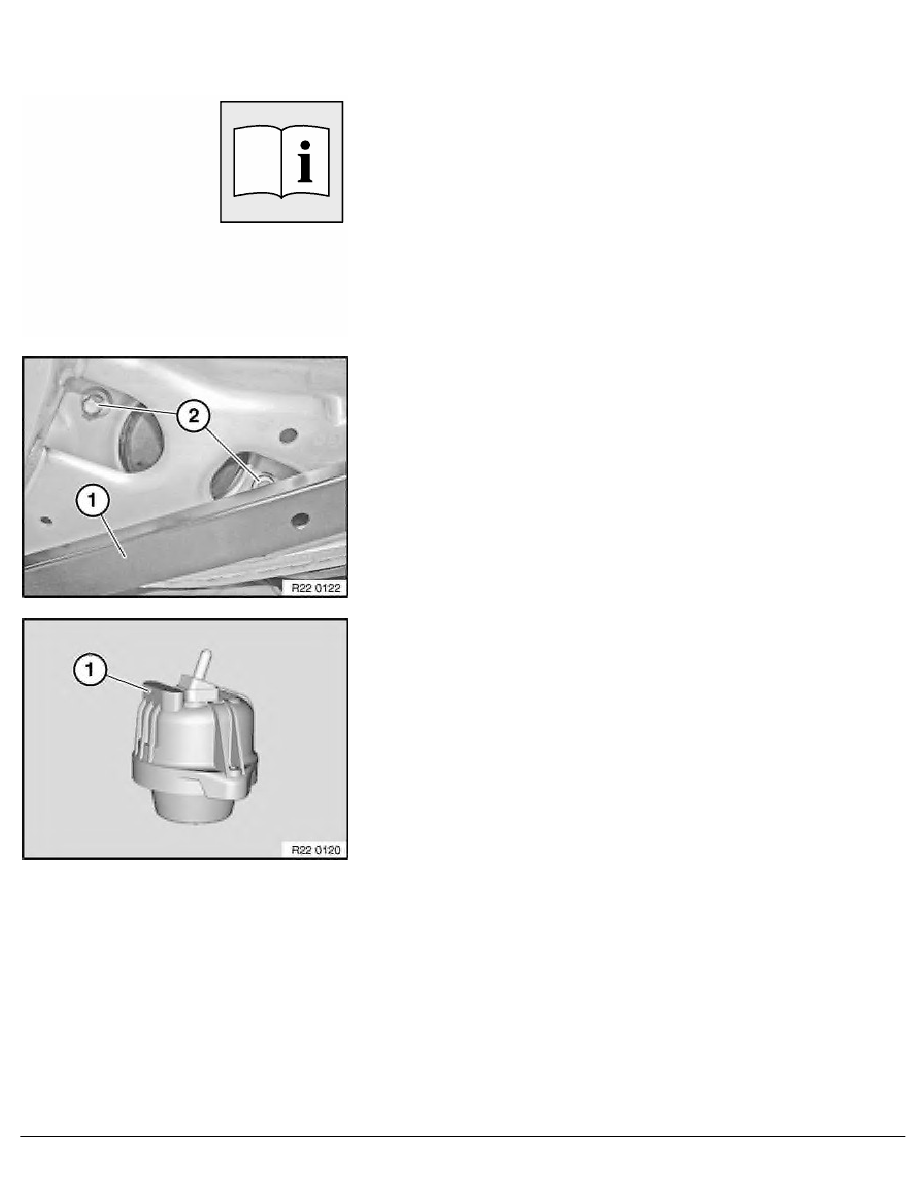 22 11 011
Replacing left engine mount
(N51/N52/N52K/N53)
Necessary preliminary tasks:
•
Secure engine in installation position.
•
Remove underbody protection.
•
Remove reinforcement strut (E90/91/92).
•
Remove left V-strut (E93 and E88 only).
Release screws (2) and remove engine mount.
Tightening torque  22 11 1AZ
.
Note:
Illustration similar
Installation:
Rubber section (1) of engine mount must point to middle of
vehicle.
Engine mount designations:
Right engine mount
- 
Even component number
Left engine mount
- 
Odd component number
RA  Replacing left engine mount (N51/N52/N52K/N53)
BMW AG - TIS
22.01.2013  04:23
Issue status (12/2007) Valid only until next DVD is issued
Copyright
Page  - 1 -
< PREV PAGE
NEXT PAGE >