< PREV PAGE
NEXT PAGE >
1 Series E81 130i (N52K) 3-door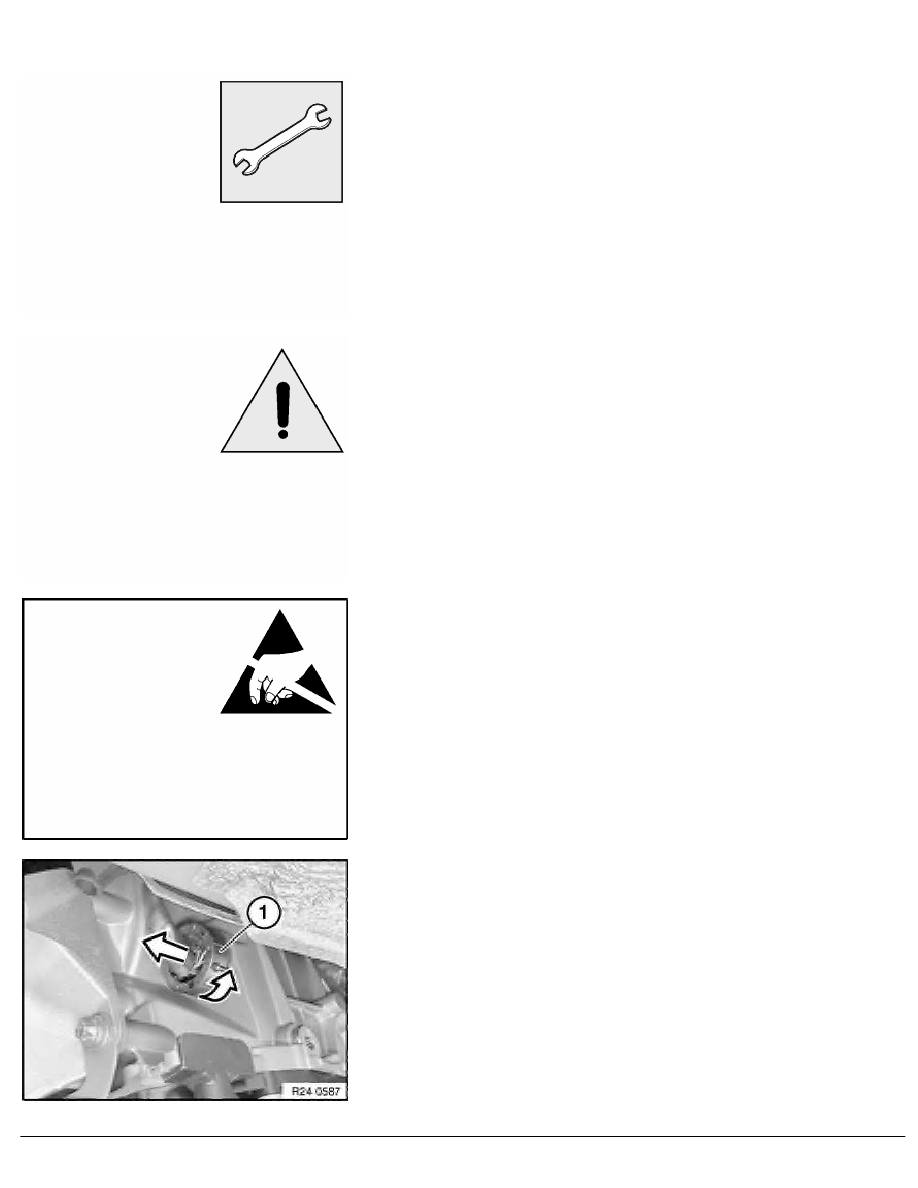 24 34 561
Notes on mechatronics (GA6L45R)
Special tools required:
•
24 2 390
Important!
After completing work:
- 
Load specific data version with DIS
- 
Check transmission fluid level
Use only approved transmission fluid.
Failure to comply with this requirement will result in
serious damage to the automatic transmission!
Important!
Read and comply with notes on protection against
electrostatic damage (ESD protection).
Unscrew plug (1) and disconnect.
RA  Notes on mechatronics (GA6L45R)
BMW AG - TIS
22.01.2013  04:37
Issue status (12/2007) Valid only until next DVD is issued
Copyright
Page  - 1 -
< PREV PAGE
NEXT PAGE >