< PREV PAGE
NEXT PAGE >
1 Series E81 130i (N52K) 3-door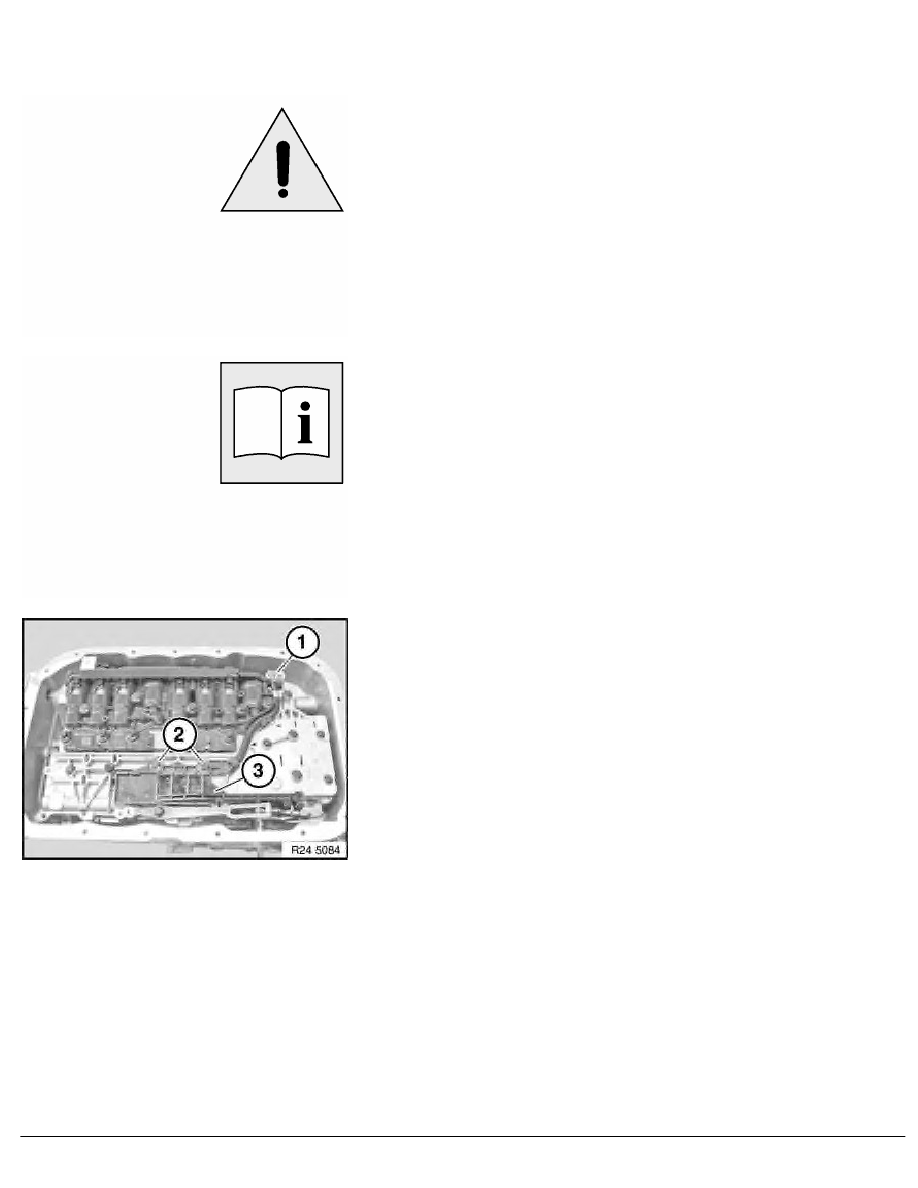 24 35 610
Removing and installing/replacing
transmission position switch (GA6L45R)
Important!
After completion of work, check transmission fluid level.
Use only approved transmission oil.
Failure to comply with this instruction will result in serious
damage to the transmission.
Necessary preliminary tasks:
•
Remove transmission oil filter
Unlock and disconnect plug (1).
Release screws (2).
Remove transmission position switch (3).
Tightening torque  24 30 1AZ
.
RA  Removing and installing/replacing transmission position switch (GA6L45R)
BMW AG - TIS
22.01.2013  04:38
Issue status (12/2007) Valid only until next DVD is issued
Copyright
Page  - 1 -
< PREV PAGE
NEXT PAGE >