< PREV PAGE
NEXT PAGE >
1 Series E81 130i (N52K) 3-door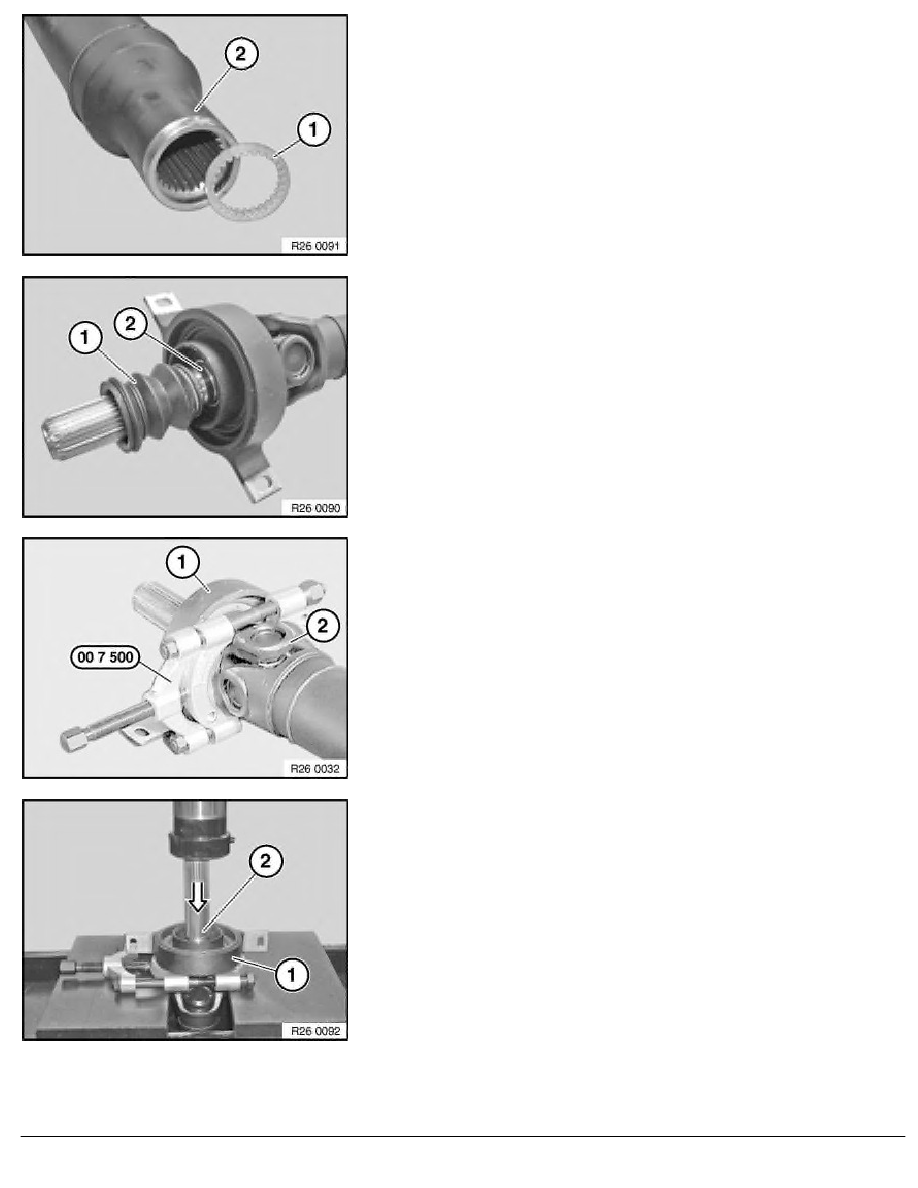 Installation:
If necessary, insert new clamping ring (1) into front propeller
shaft (2).
Release gaiter (1) with screwdriver from groove (2) and pull off
over longitudinal splines.
Installation:
Apply a coating of grease to longitudinal splines on shaft.
Grease, refer to BMW Service Operating Fluids.
Push gaiter (1) during installation into groove (2) and make sure
it is firmly seated.
Observe markings and force front propeller shaft onto longitudinal
splines (markings must be flush).
Install special tool 00 7 500  between centre mount (1) and
universal joint (2).
Using a hydraulic press, force centre mount (1) off propeller
shaft (2).
RA  Replacing complete propeller shaft centre mount
BMW AG - TIS
22.01.2013  04:47
Issue status (12/2007) Valid only until next DVD is issued
Copyright
Page  - 2 -
< PREV PAGE
NEXT PAGE >