< PREV PAGE
NEXT PAGE >
1 Series E81 130i (N52K) 3-door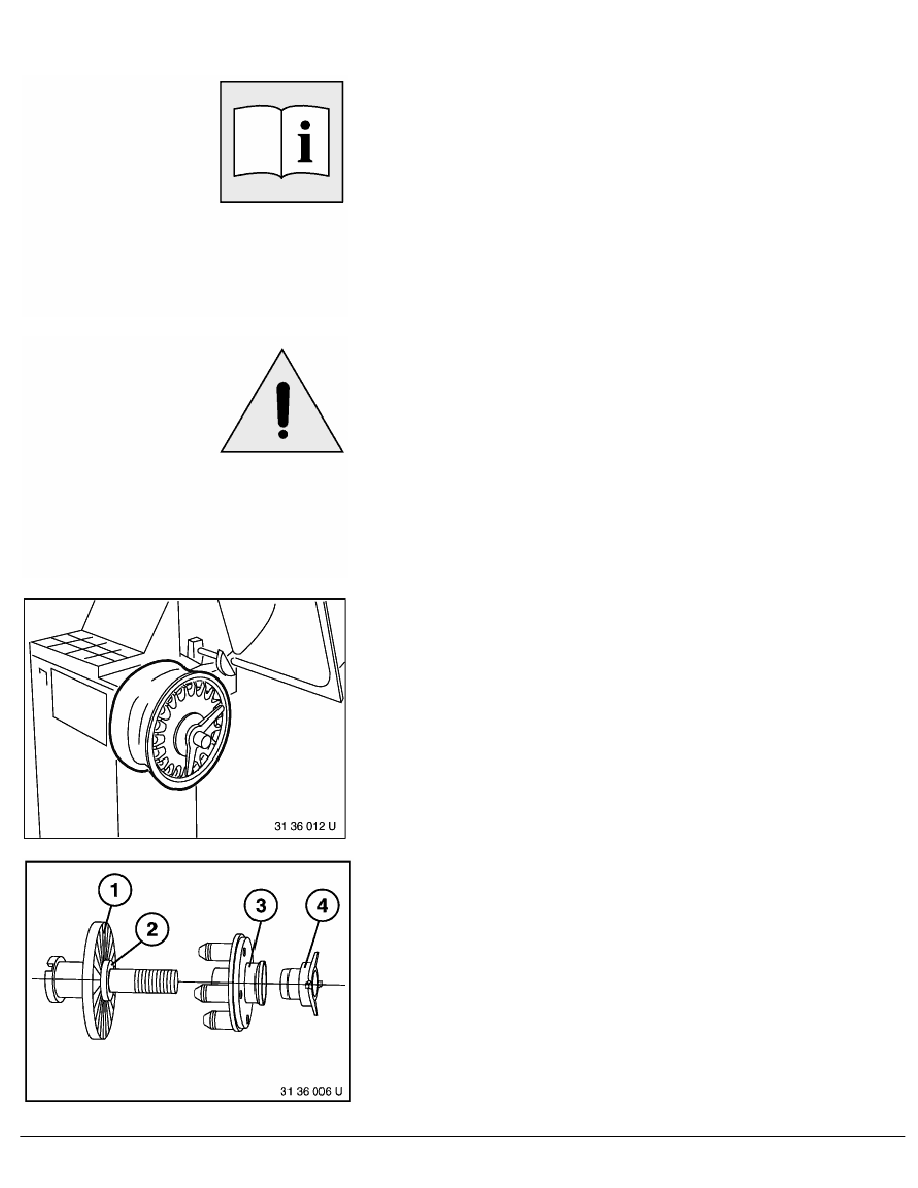 36 10 715
Checking rim for face and radial runout
Necessary preliminary tasks:
•
Remove wheel
•
Checking front and rear wheel for face and radial runout
•
Pull tyre off rim
•
Remove fitted balance weights
•
Remove dirt from rim well and rim flange
Important!
Disk wheels must not be repaired!
Mount disk wheel in balancing machine.
Use suitable wheel centring element supplied with corresponding
balancing machine.
1. 
Basic flange
2. 
Wheel centring element
3. 
Type flange
4. 
Clamping nut
Also refer to section on Workshop Equipment.
RA  Checking rim for face and radial runout
BMW AG - TIS
22.01.2013  06:12
Issue status (12/2007) Valid only until next DVD is issued
Copyright
Page  - 1 -
< PREV PAGE
NEXT PAGE >