< PREV PAGE
NEXT PAGE >
1 Series E81 130i (N52K) 3-door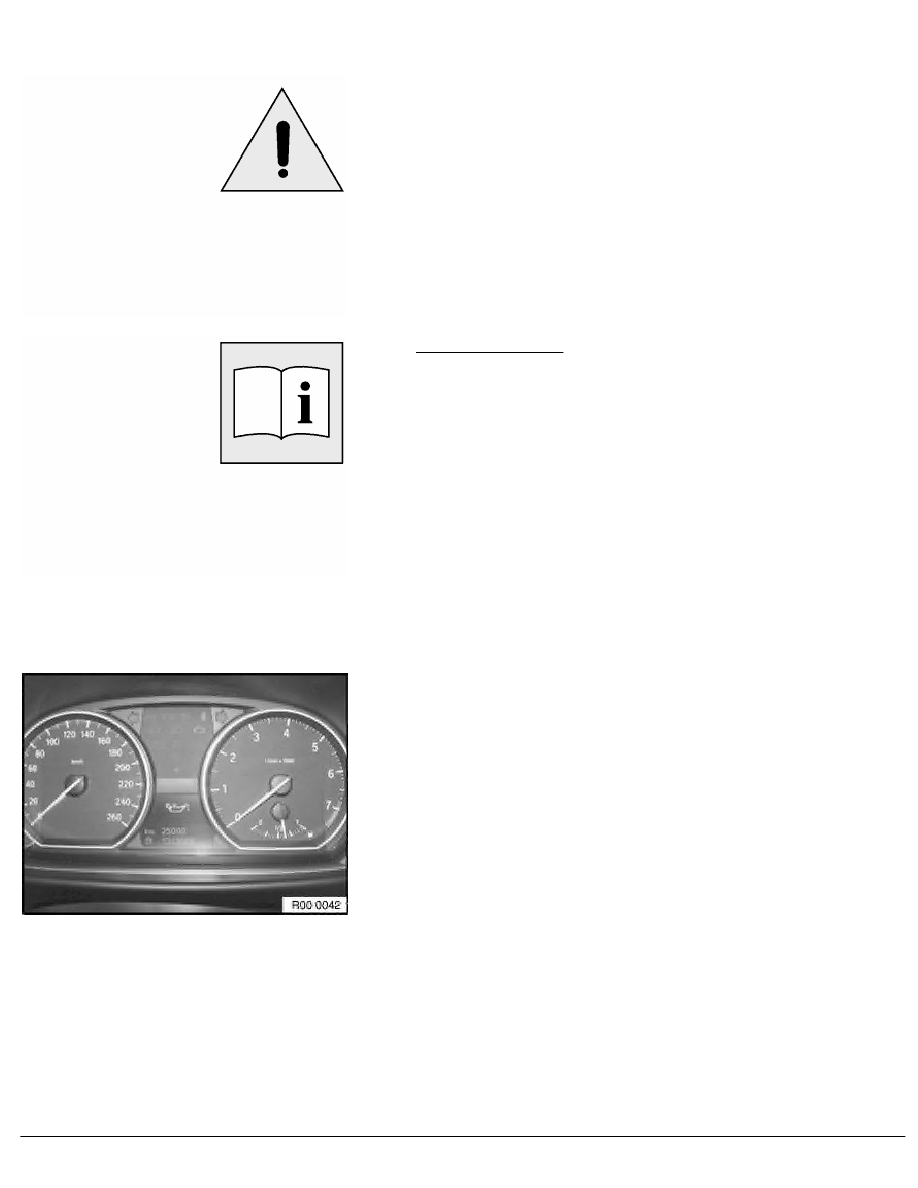 00 00 337
CBS reset
Important!
The CBS service jobs can be reset in the car with the on-
board computer button on the direction indicator/main-beam
switch. It is only possible to code the statutory intervals
specific to individual countries with the diagnosis system. It is
always recommended to reset the CBS jobs via the diagnosis
system.
CBS reset in the car
The service jobs can be reset in the car at the instrument cluster.
Here, the availability of a service job is reset to 100 %
(corresponding to new component). The availability is an internal
computing value (not visible to the operator).
Note:
A reset is only possible in the car if there is no Check Control
message and if the availability of the service job is below 80 %.
On-board date must be correctly set.
Resetting of a service job must always be carried out after the
service measure has been completed.
The resetting procedure is aborted by a timeout or a terminal
change.
Switch on ignition.
Press the trip odometer reset button for approx. 10 seconds until
the 1st service job appears in the LC display.
The upper display in the speedometer is illuminated by a service
symbol (e.g.: an oil can denotes an oil change).
The lower display in the speedometer indicates the time or
distance remaining until the next service (e.g.: 25000).
Set desired maintenance scope with the rocker switch on the
direction indicator/main-beam switch.
RA  CBS reset
BMW AG - TIS
22.01.2013  06:12
Issue status (12/2007) Valid only until next DVD is issued
Copyright
Page  - 1 -
< PREV PAGE
NEXT PAGE >