< PREV PAGE
NEXT PAGE >
1 Series E81 130i (N52K) 3-door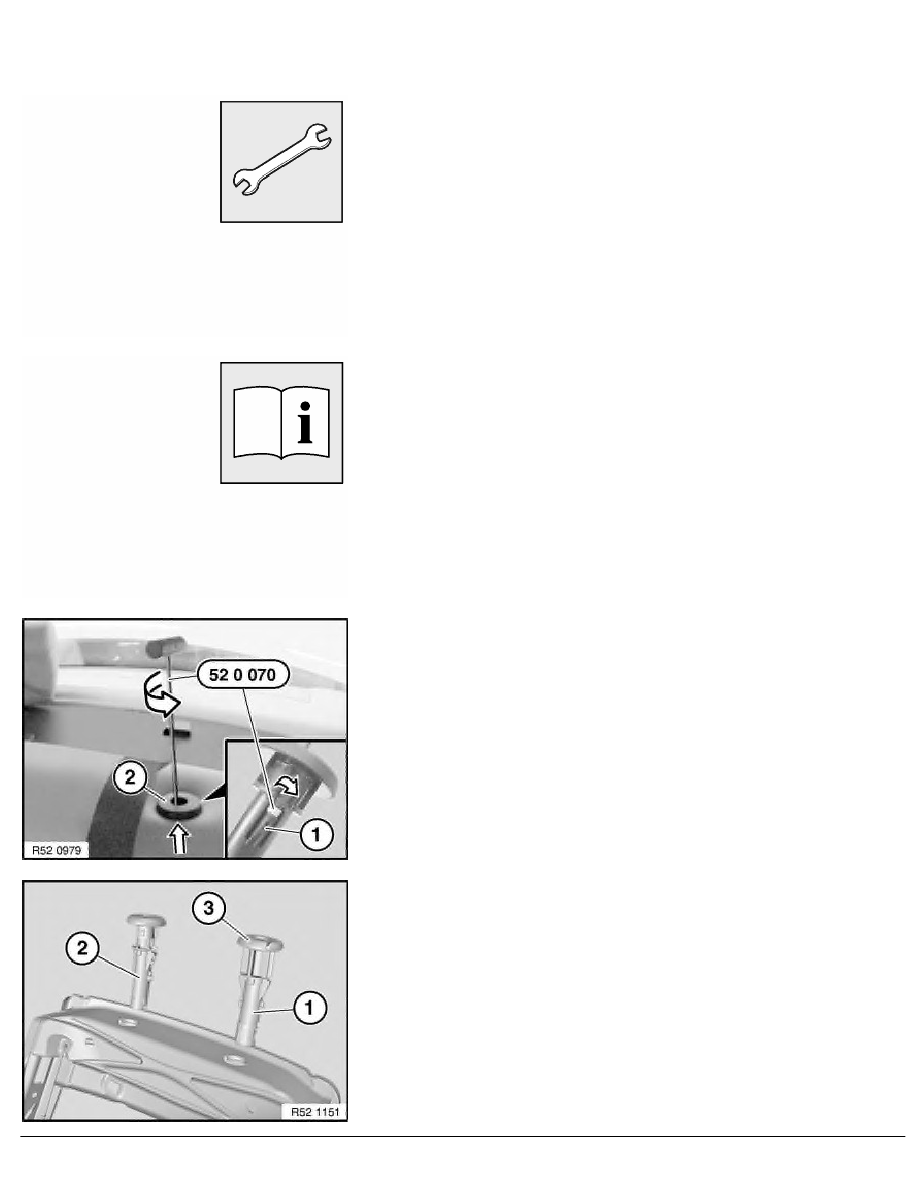 52 13 ...
Replacing guide sleeves for front left or right
head restraint
Special tools required:
•
52 0 070
Necessary preliminary tasks:
•
Remove front head restraint
Note:
Guide sleeves cannot be removed without being damaged.
Guide sleeves with pushbuttons have two retaining lugs.
Insert special tool 52 0 070  into guide hole of sleeve (2) up to
upper area of retaining lug.
Feed release tongue of special tool into gap on retaining lug (1).
Turn special tool to release sleeve (2) and pull out towards top.
If necessary, on guide sleeves with pushbuttons, unlock the
second retaining lug with a screwdriver.
Installation:
Replace guide sleeves and install as follows:
1. 
Guide sleeve with pushbutton (3) and two retaining lugs, left
2. 
Guide sleeve without pushbutton and one retaining lug, right
RA  Replacing guide sleeves for front left or right head restraint
BMW AG - TIS
22.01.2013  07:58
Issue status (12/2007) Valid only until next DVD is issued
Copyright
Page  - 1 -
< PREV PAGE
NEXT PAGE >