< PREV PAGE
NEXT PAGE >
1 Series E81 130i (N52K) 3-door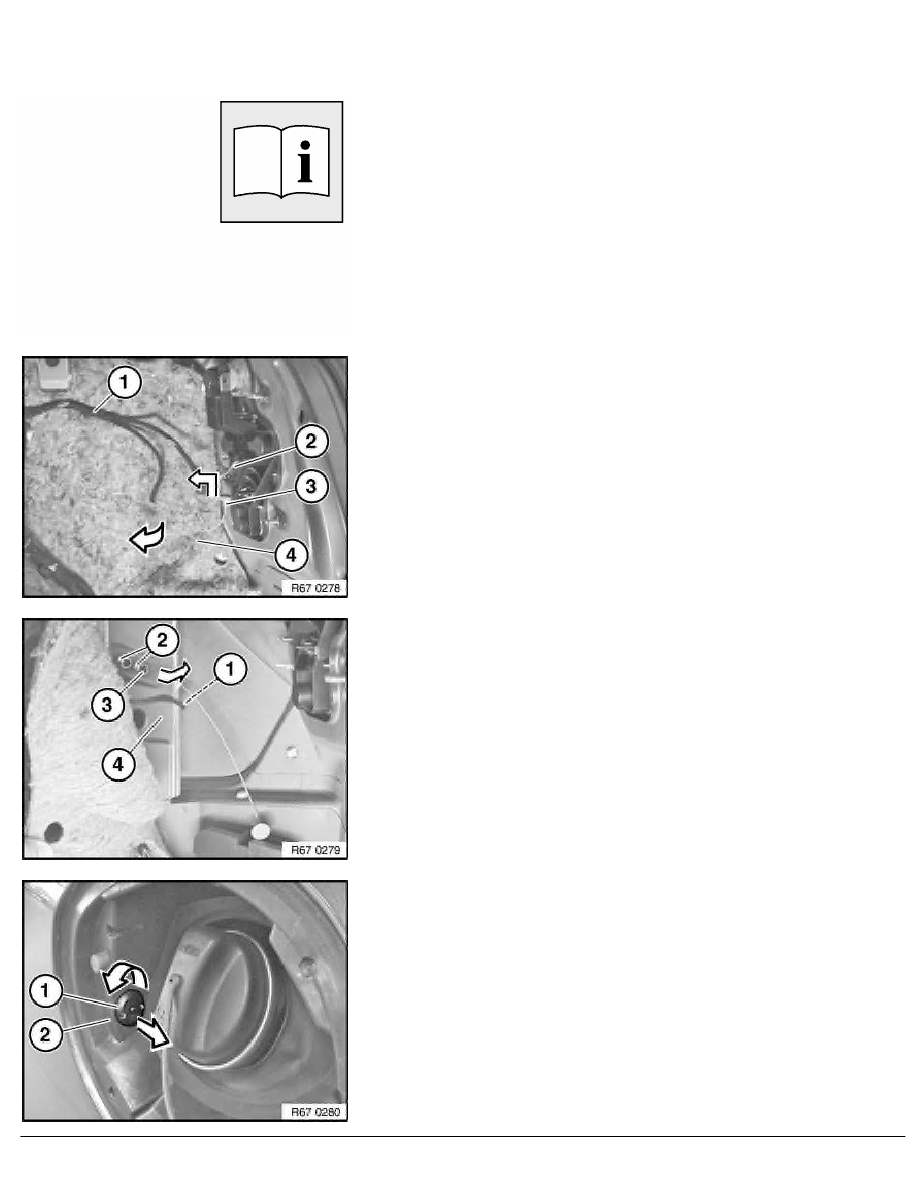 67 11 555
Removing and installing/replacing servodrive
for tank filler flap
Necessary preliminary tasks:
•
Remove right luggage compartment wheel arch trim
Unclip cable loom (1).
Unlock plug connection for rear light (2) and disconnect.
Disengage emergency actuation pull strap (3) in direction of
arrow.
Fold sound insulation (4) forward slightly.
Disconnect plug connection (1).
Slacken screws (2)
Feed servodrive for fuel filler flap (3) in direction of arrow out of
retaining plate (4) and remove.
Installation:
Carry out adjustment of servodrive for tank filler flap (3) via both
elongated holes. It must be possible to lock or unlock the fuel filler
flap completely.
Turn sleeve (1) with a suitable tool (e.g.: pointed pliers) approx.
45
°
 in direction of arrow and pull out of cover housing (2).
RA  Removing and installing/replacing servodrive for tank filler flap
BMW AG - TIS
22.01.2013  10:09
Issue status (12/2007) Valid only until next DVD is issued
Copyright
Page  - 1 -
< PREV PAGE
NEXT PAGE >