< PREV PAGE
NEXT PAGE >
3 Series E36 318i (M42) SAL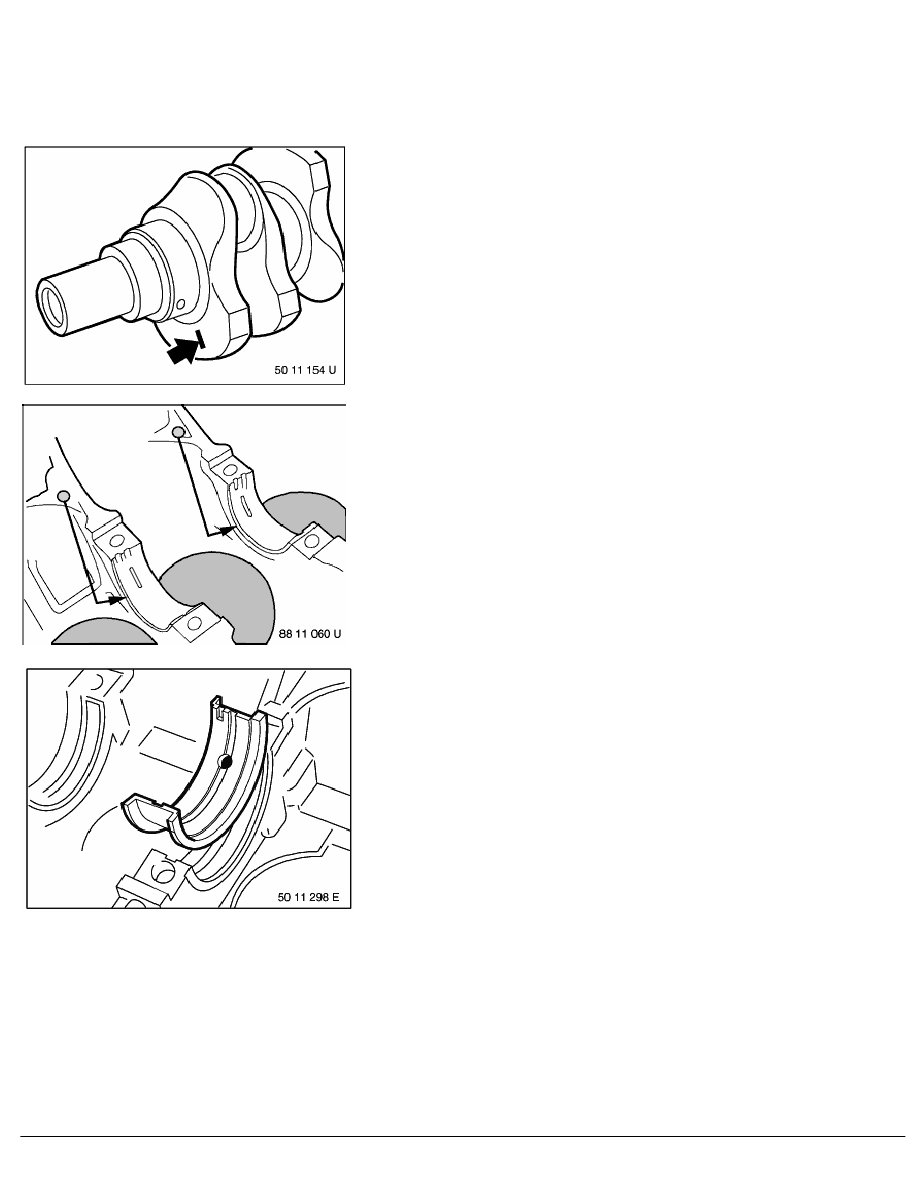 11 21 531
Replacing all main crankshaft bearing shells
(M40/M42)
(Engine dismantled)
Caution!
Note grinding stage of crankshaft,
refer to Technical Data
Note:
When crankshaft or main bearing shells are being replaced,
the classification for the arrangement of the main bearing
shells in the crankcase is no longer of significance. Install
yellow main bearing shells in crankcase.
Note:
Guide bearing shell installed at bearing No. 4 is sole means
of axial alignment for crankshaft.
Insert pilot bearing shell in the engine block.
RA  Replacing all main crankshaft bearing shells (M40/M42)
BMW AG - TIS
23.01.2013  08:59
Issue status (12/2007) Valid only until next DVD is issued
Copyright
Page  - 1 -
< PREV PAGE
NEXT PAGE >