< PREV PAGE
NEXT PAGE >
3 Series E36 M3 (S50) SAL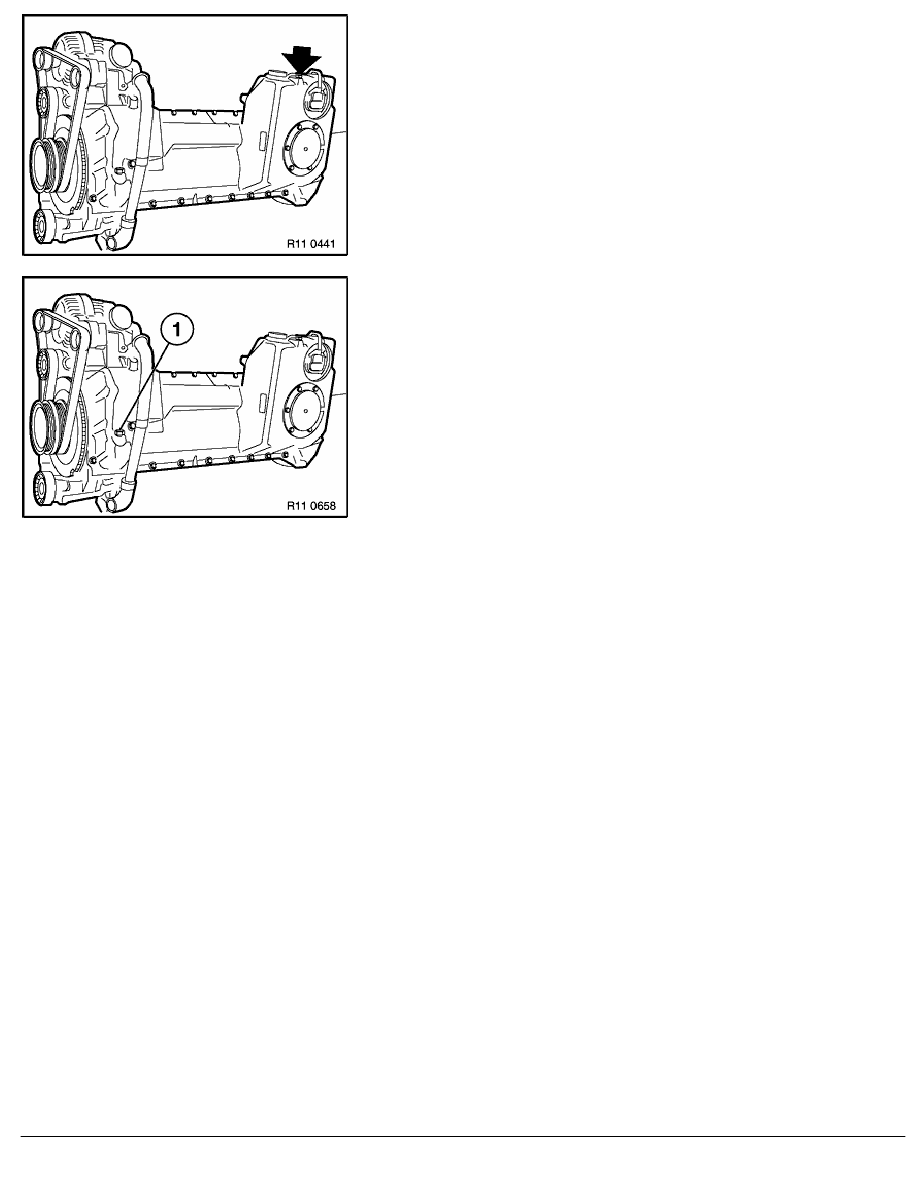 After draining oil from oil-filter housing, unscrew oil drain plug or
draw out oil with a vacuum unit.
Installation:
Replace sealing ring.
Tightening torque,
refer to Technical Data 11 13 1AZ
Pour in engine oil. Start engine and allow to idle until oil
indicator light goes out. Stop engine and check oil level.
Note:
The screw (1) must not be unscrewed; the remaining
residual oil quantity is irrelevant for engine oil service.
If the oil pan is then removed:
Caution!
Do not spill residual oil; carefully thread out oil pan.
RA  BMW engine oil service (S50)
BMW AG - TIS
09.02.2013  20:03
Issue status (12/2007) Valid only until next DVD is issued
Copyright
Page  - 2 -
< PREV PAGE
NEXT PAGE >