< PREV PAGE
NEXT PAGE >
3 Series E46 316i (M43TU) SAL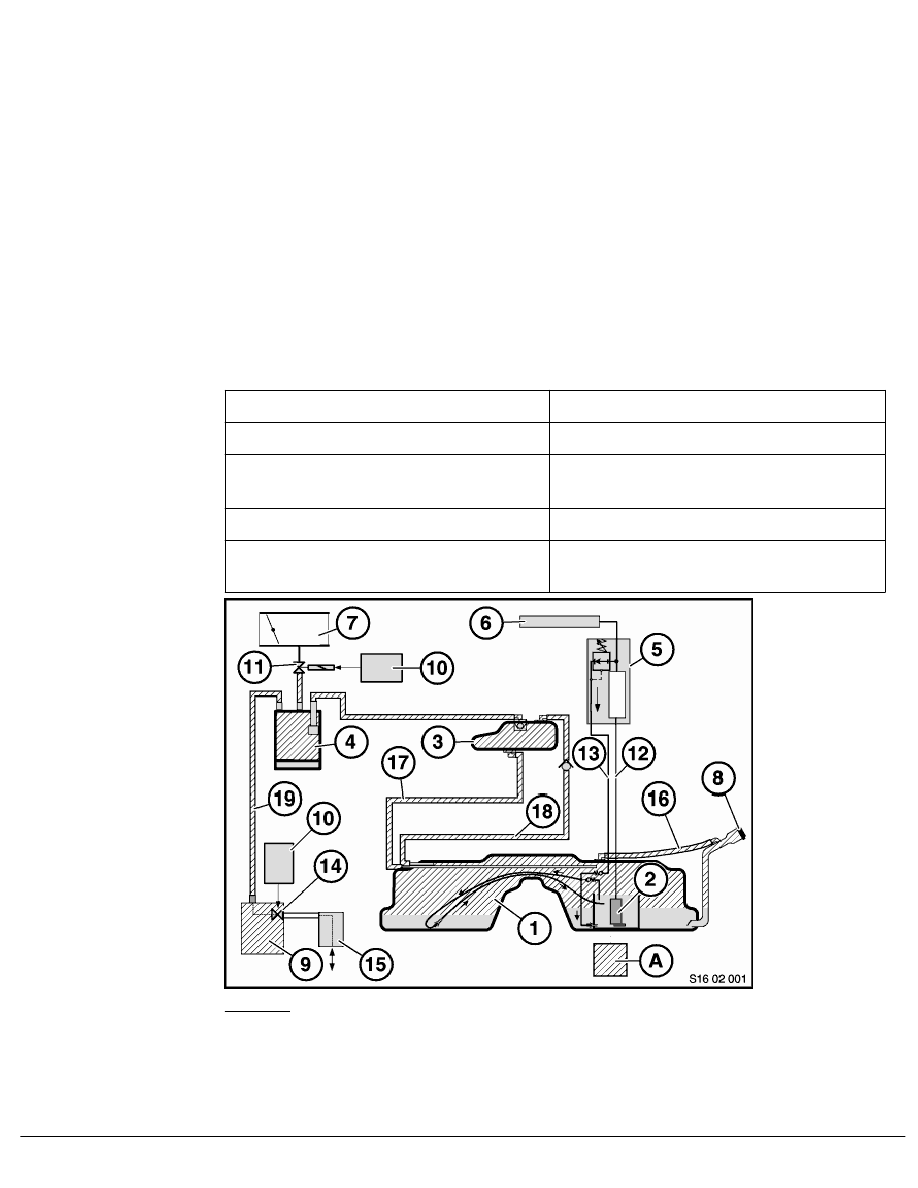 VS-23/Kuhn
Baugruppe/Group: 16
16 01 02 (890)
Weltweit
all countries
Datum/Date:
08/2002 
Update: 09/2003
Update: 09/2006
Diagnosis of fuel tank systems with fuel tank leak diagnosis module (DMTL)
All US models
Situation:
Since model year 1994, all US models have been equipped with a diagnosis-compatible
system that checks the fuel supply system for leaks.
A leaking fuel supply system causes increased pollutant emissions and, according to
American legislation, must be repaired immediately. The "Service Engine Soon" indicator
lamp lights up to alert the driver.
Systems for leak detection are tank systems with leak diagnosis pump (LDP) and fuel tank
leak diagnosis module (DMTL). These differ principally in the details listed in Table 1.
LDP
DMTL
Diaphragm pump
Vane pump
Vacuum line necessary for operation of the
diaphragm
Compression system
Leak detection from 
∅
 1 mm
Leak detection from 
∅
 0,5 mm
Leak detection at fuel tank by means of
external pressure application
Leak detection at fuel tank via test module
and/or service function
Figure 1: Block diagram of leak check
A
Pressurised components
10
DME control module
1
Tank
11
Fuel evaporation control valve
2
Fuel pump
12
Feed line
SI  Diagnosis of fuel tank systems with fuel tank leak diagnosis module (DMTL) All U
BMW AG - TIS
19.01.2013  09:21
Issue status (12/2007) Valid only until next DVD is issued
Copyright
Page  - 1 -
< PREV PAGE
NEXT PAGE >