< PREV PAGE
NEXT PAGE >
3 Series E46 316i (M43TU) SAL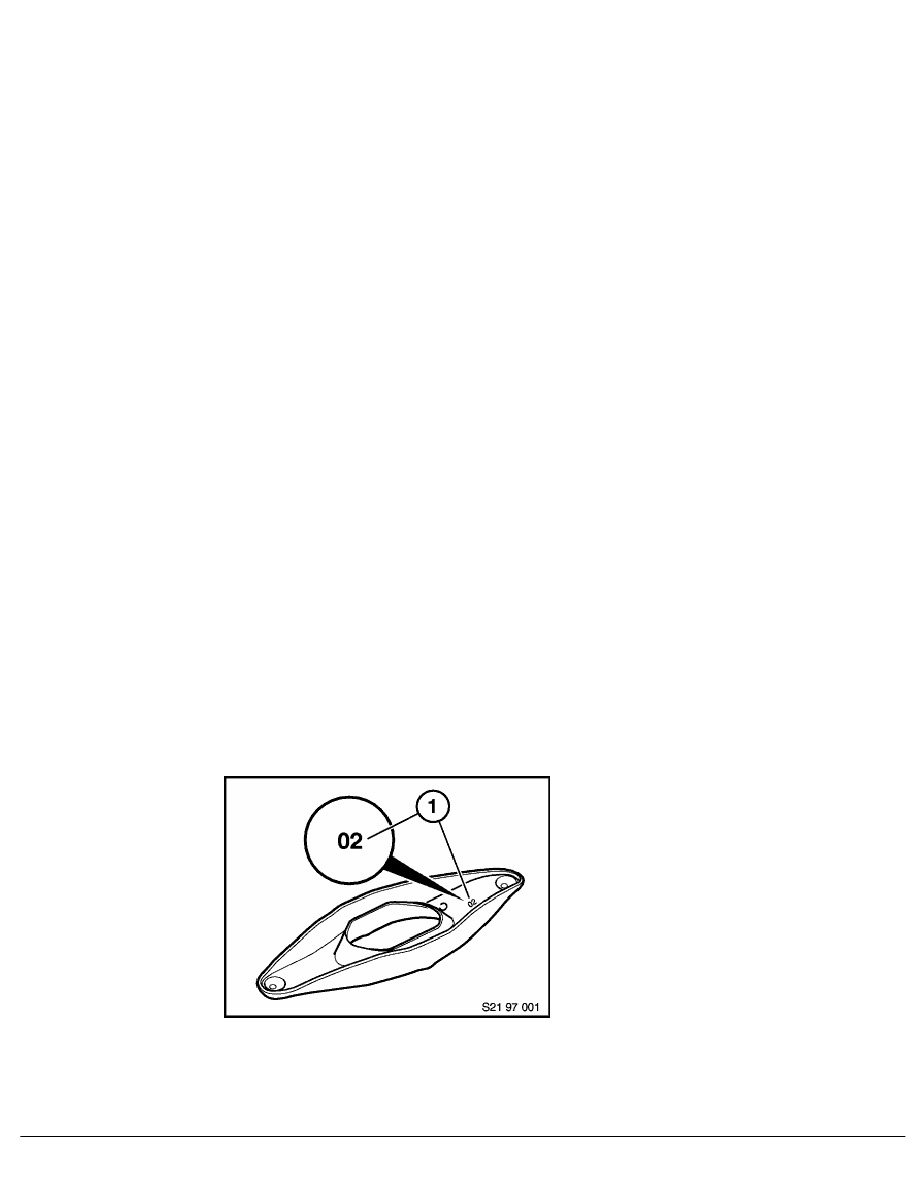 VK-23/Hack
Baugruppe/Group: 21
21 01 97 (251)
Weltweit
All countries
08/1997
Diagnosis Clutches
All Models  with Manual Gearbox
Situation: 
Our field observations regarding clutches and their components reveal a certain degree of
diagnosis uncertainty. This means that individual components are replaced without
eliminating the actual cause, or that several parts are replaced in cases where only one of
these parts is the actual source of the problem.
In addition, clutches are being rejected by the warranty parts centre, or in the course of
warranty parts examination of the markets, and are being sent back at the dealers'
expense. The clutches are damaged:
-
by excessive use of force and / or
-
through overheating due to misuse.
Action: 
In the meantime, in course of continuous quality improvement, a new clutch liner has been
introduced in series production for all models.
Start of series production for the new clutch liners:
M43 (only 318i)
11/94
M52 (only 328i)
01/95
M52 (only 320i)
05/95
M41, M42, M43
11/95
M50, M51, M52
04/96
M62
06/96
BMW Parts Department now supplies the new clutch liners only.
Furthermore, as of January 1997, an optimised release lever is installed in series
production (all models) which is identified by a punch mark on the interior side.
1 - Punch mark
Procedure:
Bearing in mind the above information, follow these guidelines when dealing with clutch
complaints:
-
Clutch slips.
See enclosure 1.
SI  Diagnosis Clutches All Models with Manual Gearbox
BMW AG - TIS
19.01.2013  09:23
Issue status (12/2007) Valid only until next DVD is issued
Copyright
Page  - 1 -
< PREV PAGE
NEXT PAGE >