< PREV PAGE
NEXT PAGE >
3 Series E46 320d (M47) SAL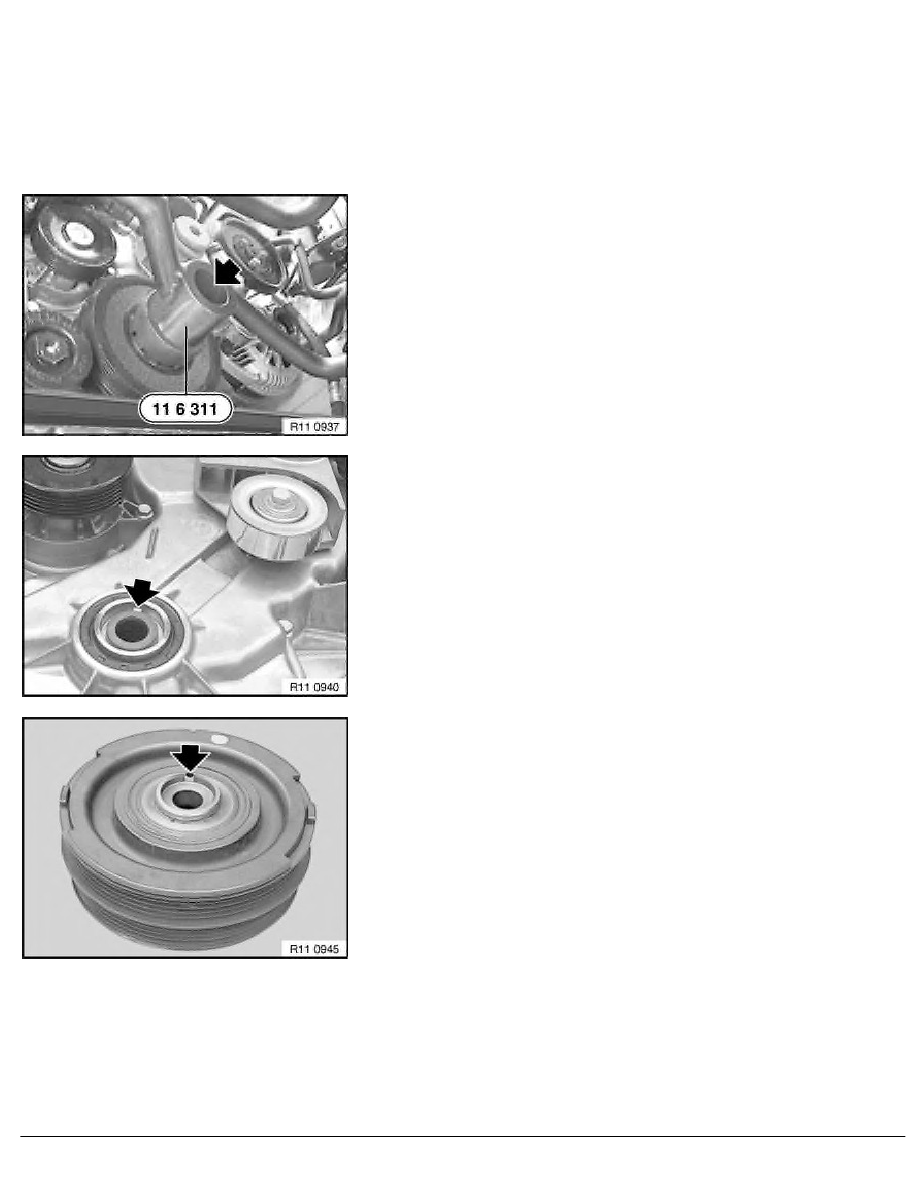 11 23 010
Removing and installing or replacing
vibration damper (M47)
Remove engine underguard.
Remove alternator drive belt,
refer to 11 28 010.
Position special tool 11 6 310 on vibration damper.
Protect engine bracket from damage.
Insert wood between engine support and special tool 11 6 310.
Release central bolt, remove vibration damper.
Note:
The vibration damper is located in the crankshaft with a parallel
key.
Caution!
Danger of incorrect assembly.
Align opening in vibration damper to parallel key.
Insert central bolt when parallel key is noticeably located between
opening.
RA  Removing and installing or replacing vibration damper (M47)
BMW AG - TIS
12.02.2013  12:56
Issue status (12/2007) Valid only until next DVD is issued
Copyright
Page  - 1 -
< PREV PAGE
NEXT PAGE >