< PREV PAGE
NEXT PAGE >
3 Series E46 320d (M47) SAL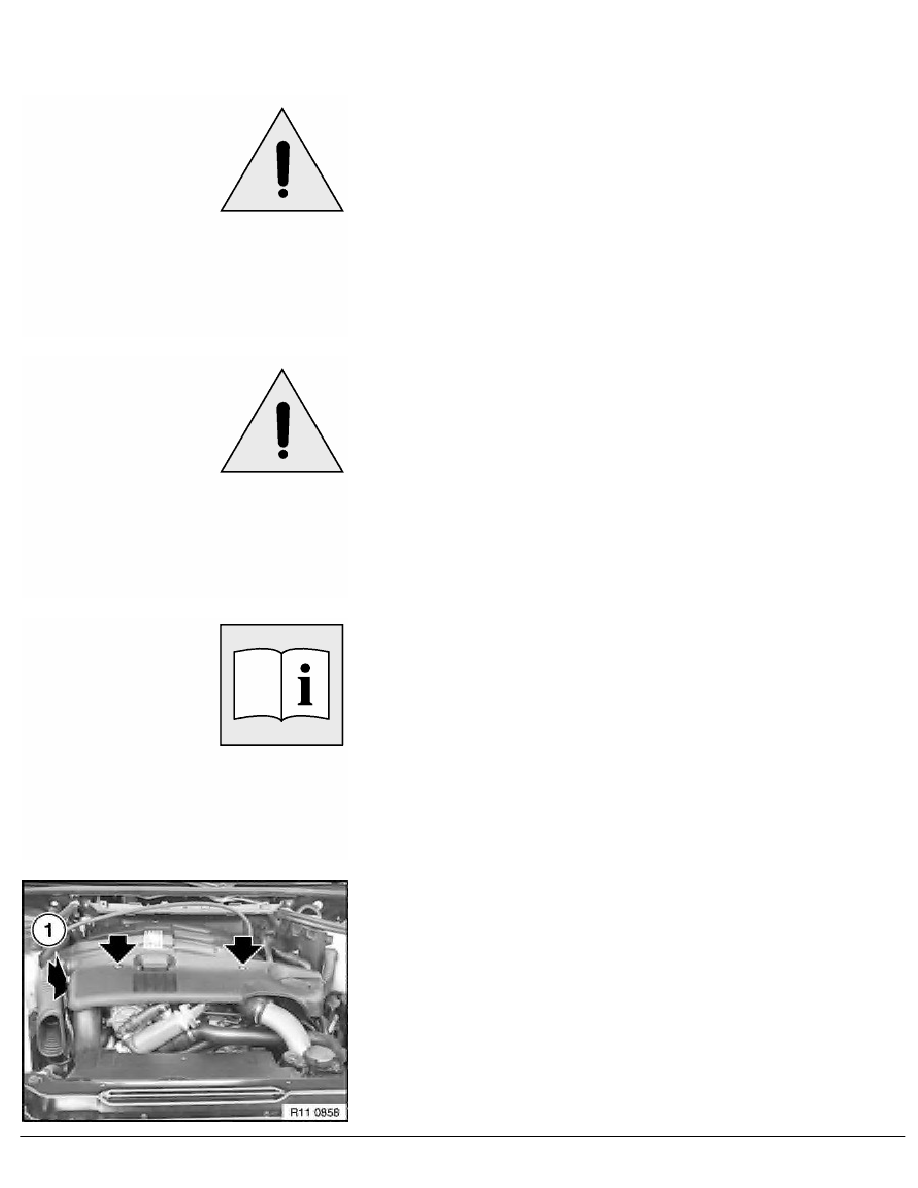 11 71 100
Removing and installing/replacing EGR
cooler (M47)
Important!
When working on the oil, coolant or fuel circuit, you must
protect the alternator against contamination.
Cover alternator with suitable materials.
Failure to comply with this procedure may result in an alternator
malfunction.
Important!
If the charge air hoses are not fitted without grease and dry,
this will result in supercharger failure.
Fit charge air hoses dry and without grease.
E46 with manual transmission only:
Remove radiator blind.
E46 with automatic transmission and E39:
Remove fan cowl.
E46 only:
Release screws. 
Remove acoustic cover at front.
Note:
Screw (1) is not visible.
RA  Removing and installing/replacing EGR cooler (M47)
BMW AG - TIS
12.02.2013  13:16
Issue status (12/2007) Valid only until next DVD is issued
Copyright
Page  - 1 -
< PREV PAGE
NEXT PAGE >