< PREV PAGE
NEXT PAGE >
3 Series E46 320d (M47TU) SAL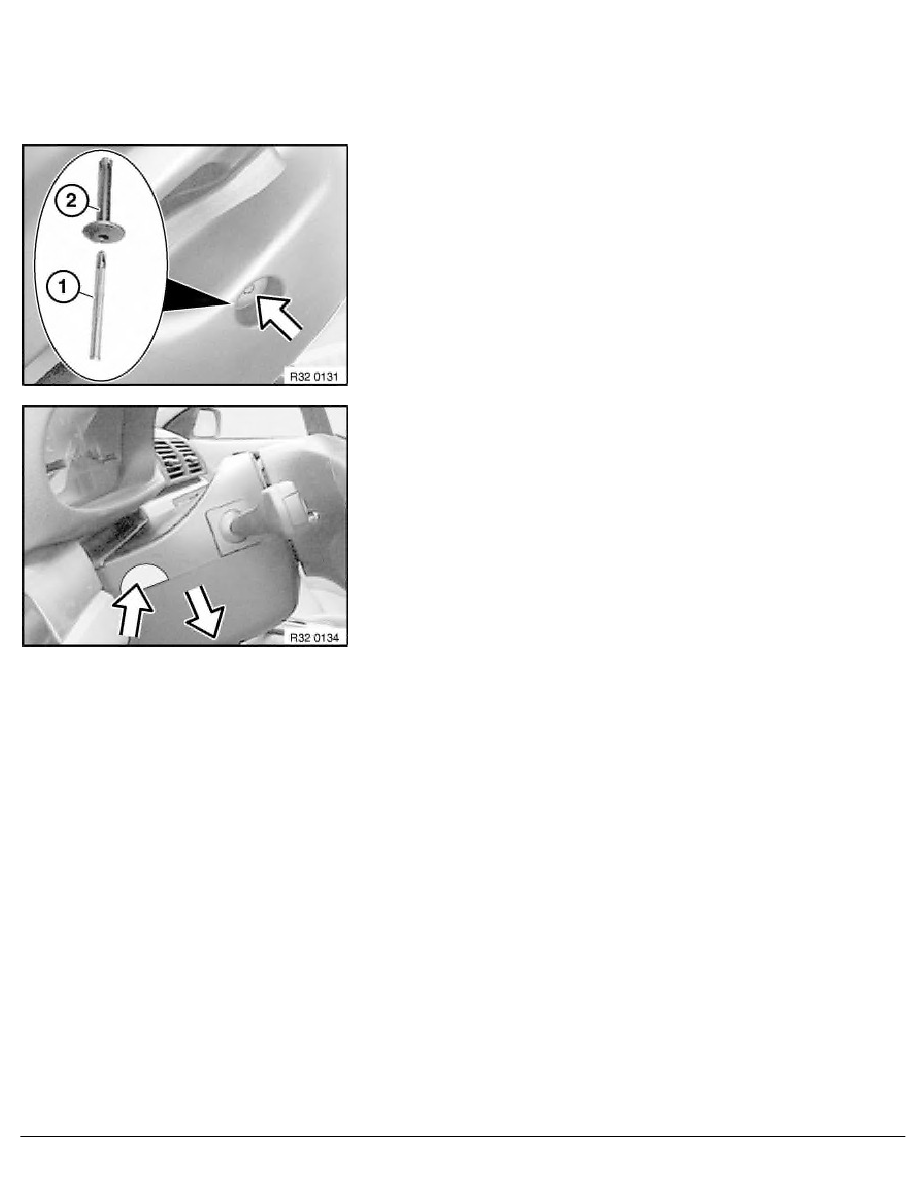 32 31 020
Removing and installing / replacing lower
section of steering column trim 
Move steering column in "top" and "extended" position.
Knock through pin (1) on both expansion rivets (2) towards
interior.
Installation:
Expansion rivets can be used again. Insert expansion rivet (2)
and push in pin (1) until flush.
Press both sides of marked area of upper section of steering
column trim inwards and pull lower section downwards to remove.
RA  Removing and installing / replacing lower section of steering column trim
BMW AG - TIS
12.02.2013  17:11
Issue status (12/2007) Valid only until next DVD is issued
Copyright
Page  - 1 -
< PREV PAGE
NEXT PAGE >