< PREV PAGE
NEXT PAGE >
3 Series E46 320d (M47TU) SAL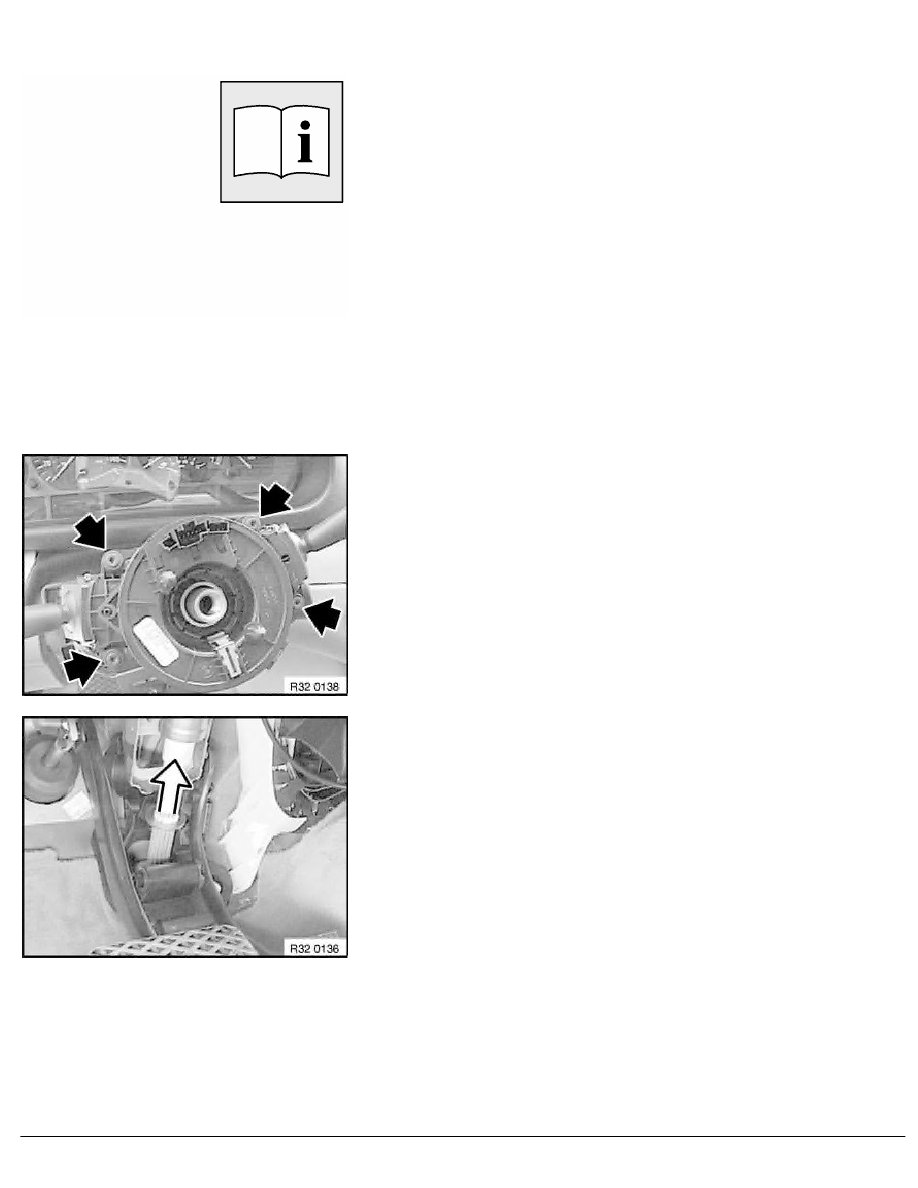 32 31 090
Removing and installing steering column
Necessary preliminary tasks:
•
Remove steering wheel
•
Remove steering column trims
•
Remove trim panel for pedal assembly
•
Remove lower section of steering spindle
After installation:
•
Carry out steering angle sensor adjustment
•
Perform function check:
I) 
Check for ease of movement in overall adjustment range
of steering column to adjoining components/wires
II) 
Turn steering wheel in both directions to full lock. The
airbag warning lamp must not light up in the process.
•
Check directional stability of car
Unfasten screws.
Disconnect all plugs and remove switch block.
Disconnect plug from ring antenna.
Push steering spindle upper section into steering column.
RA  Removing and installing steering column
BMW AG - TIS
12.02.2013  17:13
Issue status (12/2007) Valid only until next DVD is issued
Copyright
Page  - 1 -
< PREV PAGE
NEXT PAGE >