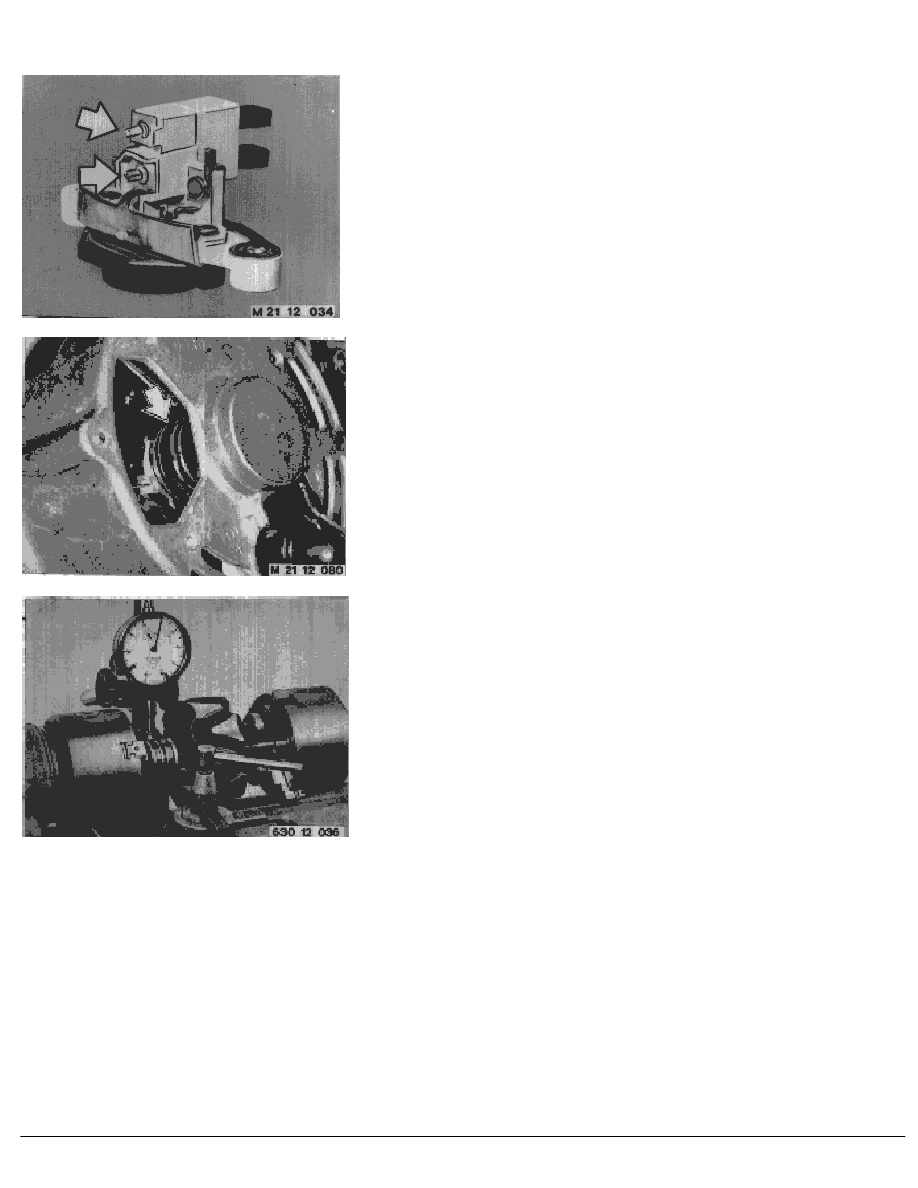 12 31 200
Replacing carbon brushes (Bosch alternator)
Remove voltage regulator, 
refer to Repair Manual for relevant Model Series 12 32 501
Unsolder leads on carbon-brush holder.
Note:
Only use small amount of solder to avoid hardening leads.
Installation:
Check slip rings for wear, disassembling alternator and fine-
grinding as well as polishing slip rings if necessary.
Check for truth of running.
Max. eccentricity for slip rings is 0.03 mm.
RA  Replacing carbon brushes (Bosch alternator)
BMW AG - TIS
26.01.2013  20:15
Issue status (12/2007) Valid only until next DVD is issued
Copyright
Page  - 1 -