< PREV PAGE
NEXT PAGE >
5 Series E60 520d (N47) SAL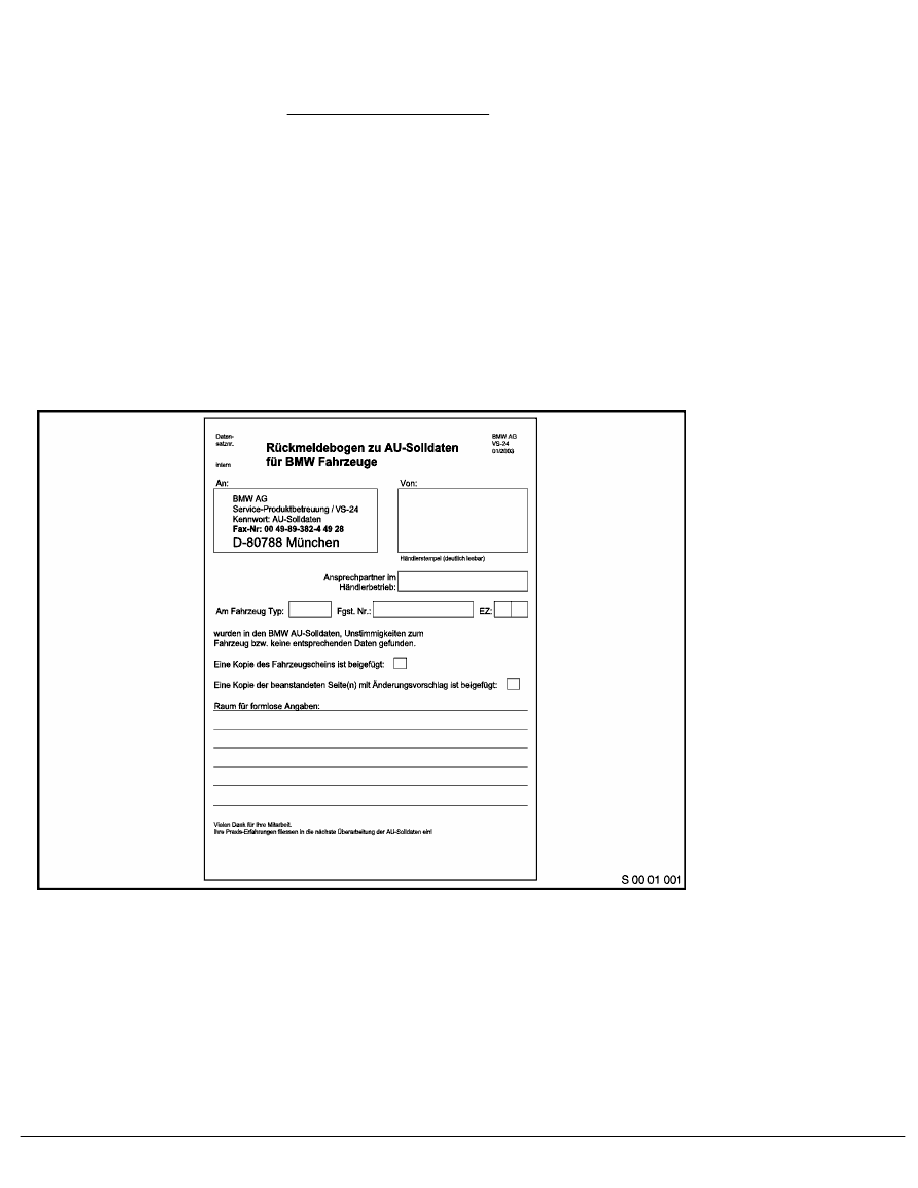 been updated.
Note:
These data will be installed in the memory of the tester during the next service of
the BMW emissions testers by the equipment manufacturers approved by BMW:
Companies AVL and MAHA 
Note: 
If you find that vehicles are either not listed, or that a listing is incomplete or faulty, you are
advised to:
- 
Print out the feedback sheet provided in the collection of emissions test nominal
values under "Extras" (please refer to sample below).
- 
The mechanic carrying out the emissions test must fill out this sheet
explaining/correcting the error(s).
- 
If necessary, send by fax to BMW's Central Service - Repair Information, Dept. VS-21
together with a copy of the car's official registration papers or of the printout of the
nominal values 
 (fax no.: +49-89-382-41788)
We will then correct accordingly in the next update.
These emissions test nominal values apply exclusively to emissions tests carried out on
customer-owned vehicles and have no direct link to homologation values.
If national authorities stipulate different conditions and specifications for the official
emissions test applicable in the respective country and the use of emissions test nominal
values specific to the manufacturer or model is not permitted, please take this into account.
SI  Nominal values supplement for emissions test on new BMW and MINI models from 01/
BMW AG - TIS
23.01.2013  15:22
Issue status (12/2007) Valid only until next DVD is issued
Copyright
Page  - 2 -
< PREV PAGE
NEXT PAGE >