< PREV PAGE
NEXT PAGE >
5 Series E60 520d (N47) SAL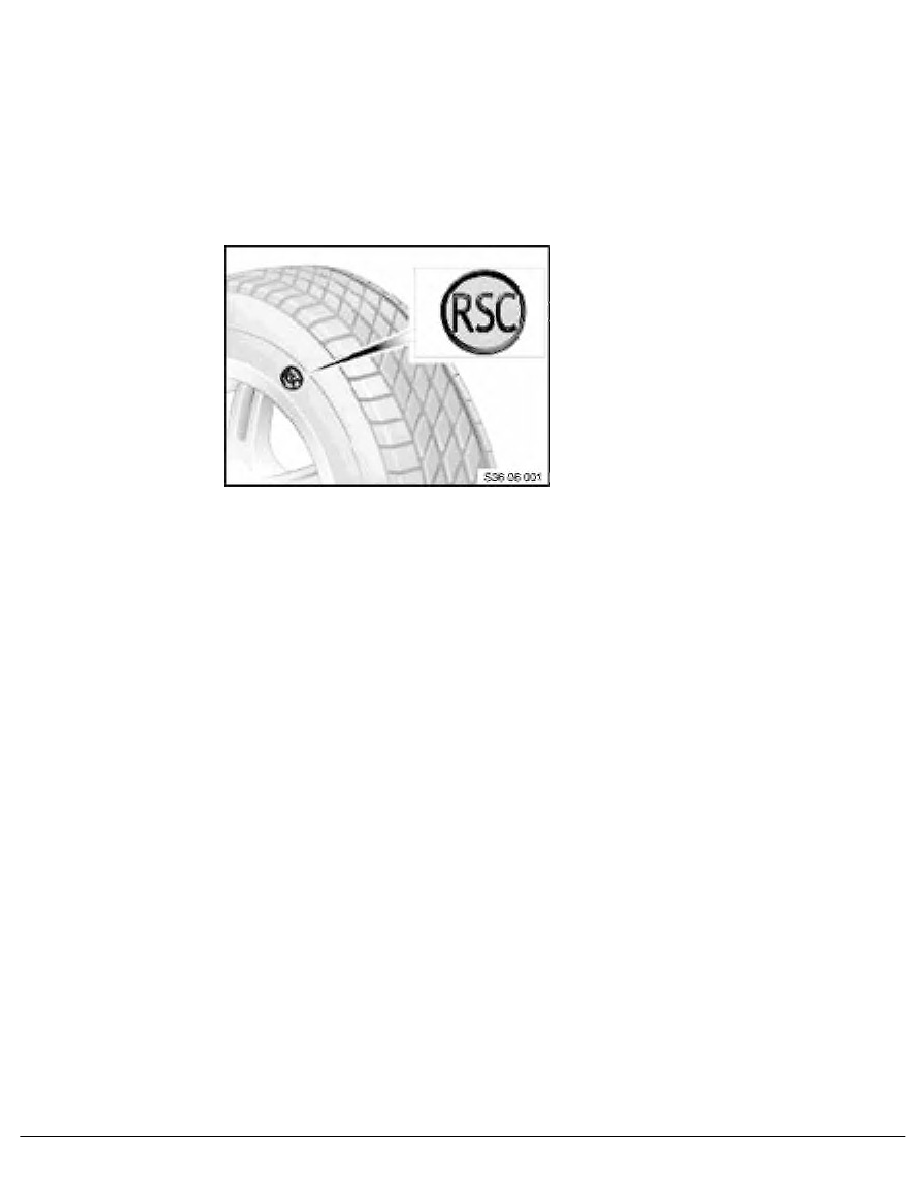 VS-23/Hader
Baugruppe/Group: 36
36 02 06 (279)
weltweit
all countries
Datum/Date:
06/2006
Repairing runflat tyres
All models
Situation: 
The question is regularly asked whether a repair should be performed on runflat tyres after
a loss of pressure.
Runflat tyres 
(also known as "tyres with emergency
running characteristics") can be
recognised by a circular symbol on the
side wall bearing the letters RSC
(Runflat System Component).
Note:
As a general rule, BMW has never recommended repairs on tyres. However,
should individual customers wish to have their tyre repaired, their wishes may be
accommodated.
A list of tyre manufacturers who approve or disapprove of repairs to runflat tyres can be
found in the section headed "Procedure".
Procedure: 
1. 
Contact the local representative of the tyre manufacturer concerned.
2. 
Please note the following when naming the nearest authorised tyre dealer for runflat
tyres:
Tyre manufacturers who approve of repairs on runflat tyres (under certain conditions):
•
Michelin
•
Dunlop
•
Goodyear
•
Bridgestone
Tyre manufacturers who disapprove of repairs on runflat tyres:
•
Pirelli
•
Continental
SI  Repairing runflat tyres All models
BMW AG - TIS
23.01.2013  15:39
Issue status (12/2007) Valid only until next DVD is issued
Copyright
Page  - 1 -
< PREV PAGE
NEXT PAGE >