< PREV PAGE
NEXT PAGE >
5 Series E60 520d (N47) SAL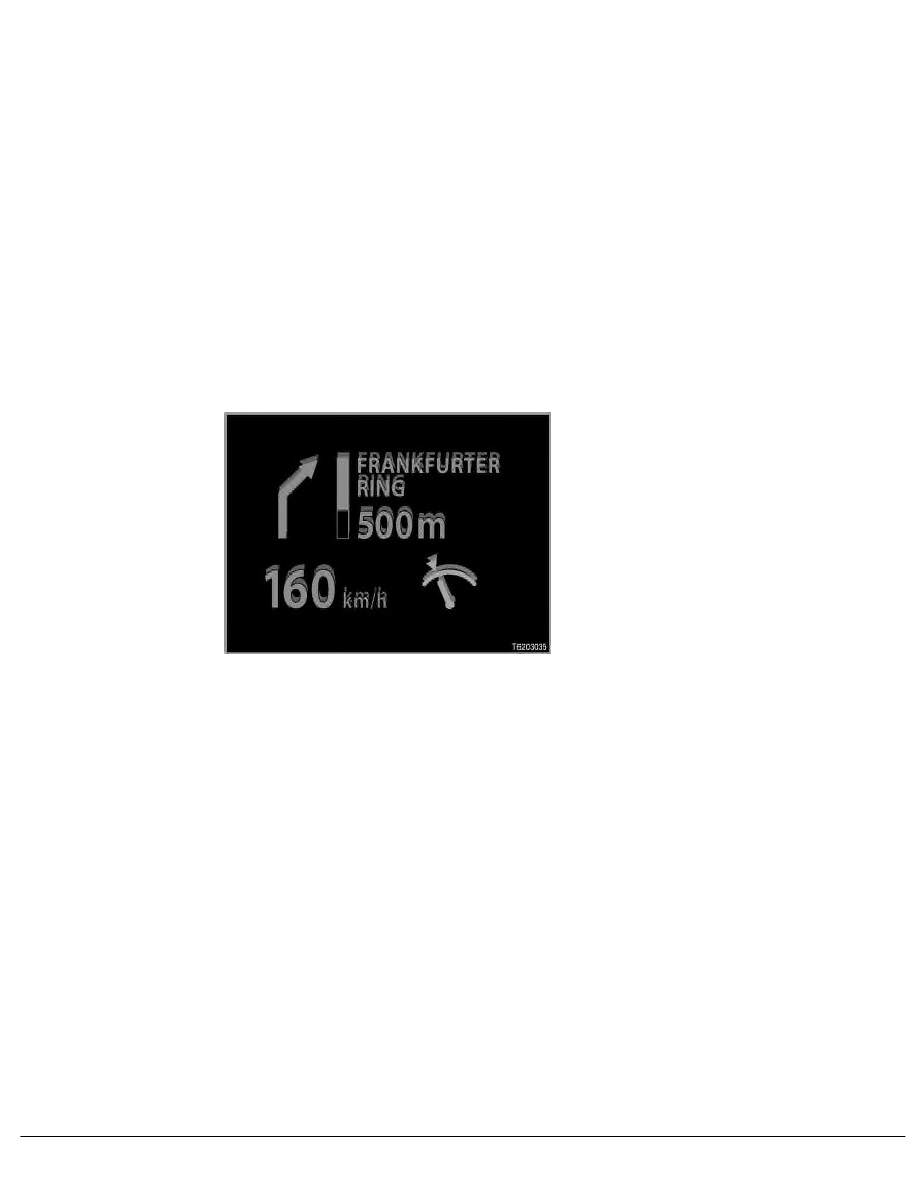 VS-23/Kretschmann
Baugruppe/Group: 62
62 02 03 (048)
weltweit
all countries
Datum/Date:
12/2003
Replacing windscreen for
head-up display (HUD)
E60
Situation:
On the vehicle affected, various information that is of relevance to the driver (e.g. speed,
navigation) is projected as a virtual image by the head-up display (HUD) onto the
windscreen, depending on the vehicle's equipment. 
To ensure that the image is projected correctly, a special windscreen must be installed.
This windscreen is made up of three parts. An outer and an inner glass sheet are
connected by a wedge-shaped plastic film. This wedge shape prevents the head-up display
from producing a double image.
Example of display using a conventional windscreen:
If a conventional windscreen is used,
the projected image will be reflected
onto both the inner and outer glass.
This overlap will cause a double image.
Affected vehicles:
E60 with head-up display (option 610)
Procedure:
If the windscreen has to be replaced, a special windscreen must be used. 
This is marked with the letters "HUD" at the bottom right edge and guarantees the correct
function of the head-up display. 
Proceed as described in Repair Instructions RA 51 31 000 "Removing and installing
windscreen".
SI  Replacing windscreen for head-up display (HUD) E60
BMW AG - TIS
23.01.2013  15:48
Issue status (12/2007) Valid only until next DVD is issued
Copyright
Page  - 1 -
< PREV PAGE
NEXT PAGE >