< PREV PAGE
NEXT PAGE >
5 Series E60 M5 (S85) SAL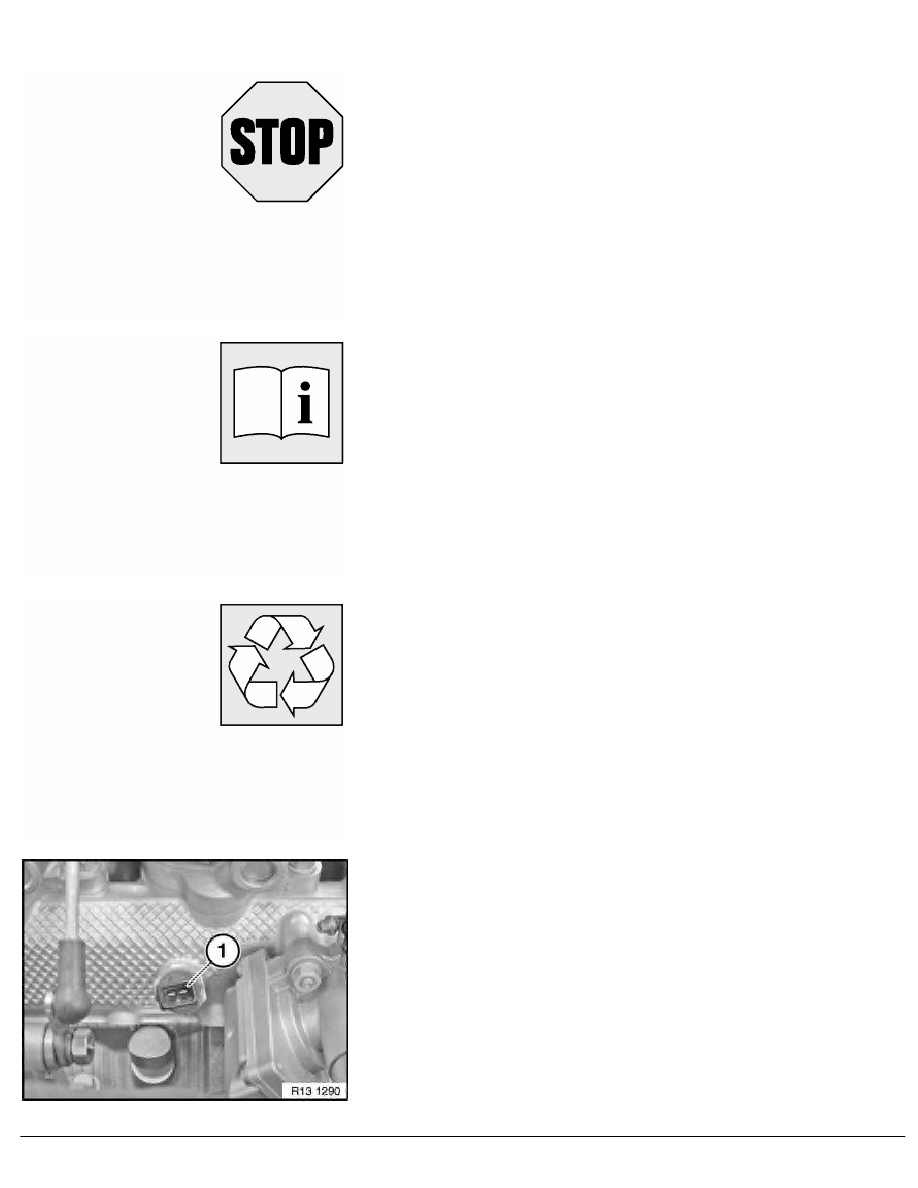 13 62 531
Replacing coolant temperature sensor (S85)
Warning!
Danger of scalding!
Only perform these tasks on an engine that has cooled down.
Necessary preliminary tasks:
•
Read out fault memory of DME control unit; if necessary,
work through test schedules
•
 Switch off ignition
•
Remove intake air manifold
•
Release cable duct in V-chamber, unlock plug connections
and disconnect, slide cable duct to one side
Recycling
Catch and dispose of escaping coolant.
Observe country-specific waste-disposal regulations.
The coolant temperature sensor is located in the V-chamber on
the right.
Release temperature sensor (1).
Installation:
Tightening torque 13 62 3AZ
.
If necessary, top up coolant.
RA  Replacing coolant temperature sensor (S85)
BMW AG - TIS
22.02.2013  17:38
Issue status (12/2007) Valid only until next DVD is issued
Copyright
Page  - 1 -
< PREV PAGE
NEXT PAGE >