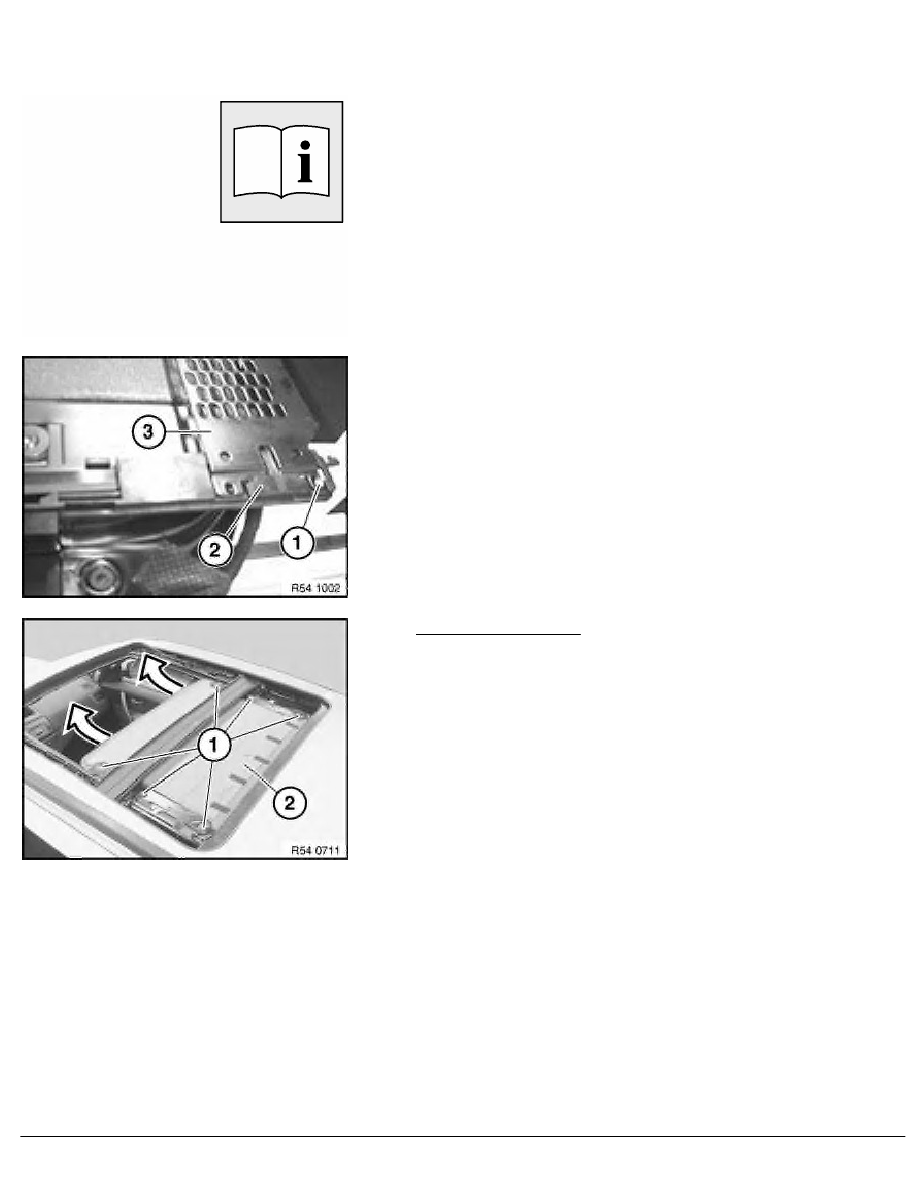 54 13 070
Removing and installing/replacing both
floating roofliners for glass slide/tilt sunroof
Necessary preliminary tasks:
•
Remove glass slide/tilt sunroof lid at front and rear
Note:
Front and rear floating roofliners can be removed separately from
each other.
Make sure that grease on the rails does not come into contact with
the floating roofliner.
Release screw (1).
Release clips (2) with rotary block.
Remove fan plate (3).
Installation:
Do not tighten down screw (1), fan plate (3) should be able to
move in Y-direction.
Front floating roofliner:
Open floating headliner approx. halfway.
Front rain channel must be situated between first and second
screws.
Release screws (1).
Tightening torque:  54 12 04AZ
.
Remove star shims.
Installation:
Replace microencapsulated screws and insert with Loctite.
Make sure star shims are correctly positioned.
Pull out floating roofliner (2) in direction of arrow.
If necessary, press wind deflector downwards.
Installation:
Carefully raise floating roofliner mechanism.
RA  Removing and installing/replacing both floating roofliners for glass slide/tilt 
BMW AG - TIS
19.02.2013  18:45
Issue status (12/2007) Valid only until next DVD is issued
Copyright
Page  - 1 -