< PREV PAGE
NEXT PAGE >
X Series E70 X5 4.8i (N62TU) OFFRD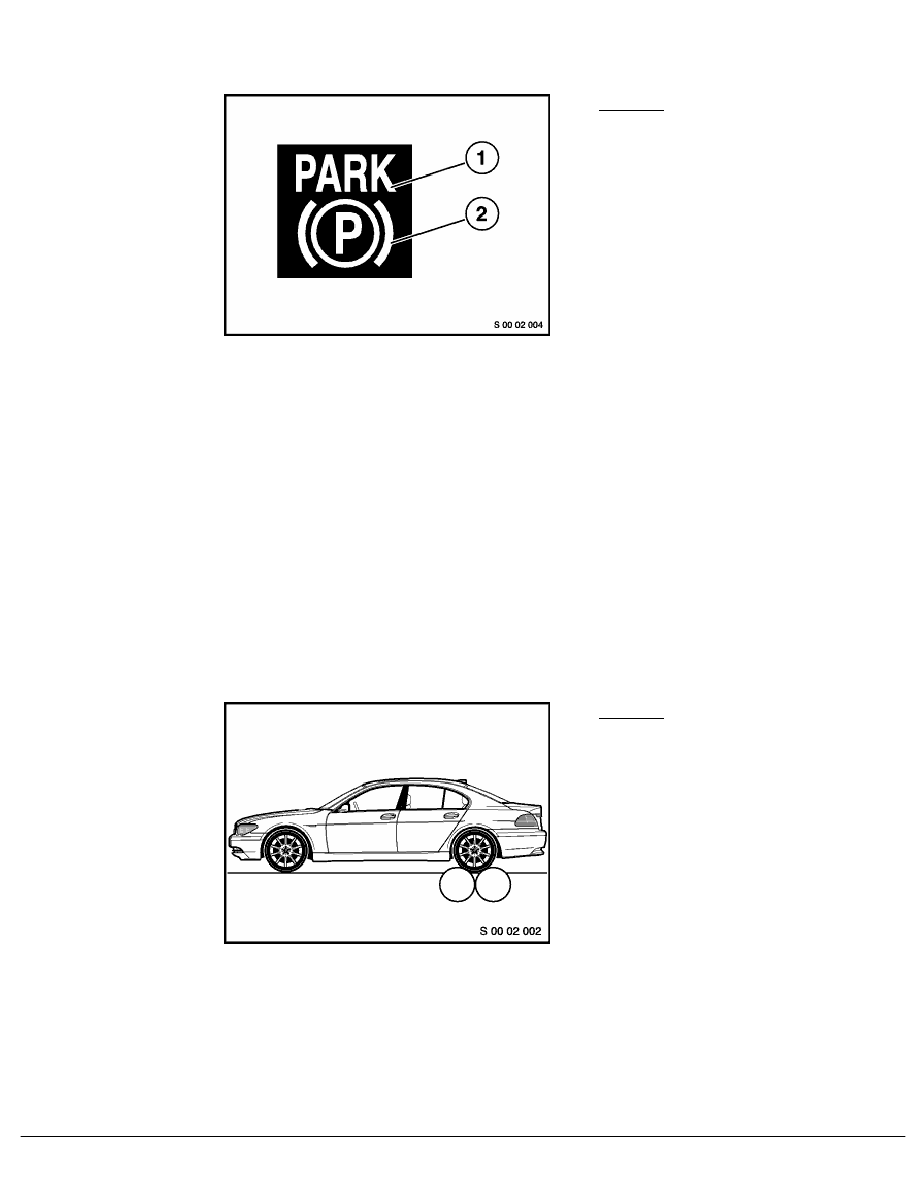 the parking brake system examined by a BMW Service outlet 
(see Fig. 4).
Figure 4:
Warning light in instrument cluster
1 = Model series E65 / 7 Series
"PARK" letters (yellow) 
2 = Model series E65 / 7 Series and
E70 / X5
"Parking brake" indicator light
(yellow)
2.
Effectiveness test (measures braking and holding forces):
Scope of test: 
Brake test on dynamometer
Note:
- 
Alternatively the test can take place on an appropriately defined incline or by
checking the tensile force in a tensile test.
- 
It is not possible to check the EMF on a static (flat plate) dynamometer!
2.1 Test procedure:
Important:
Observe the order during the test procedure.
Figure 5:
Vehicle on dynamometer
1. 
Position the test vehicle with the rear axle on the dynamometer (see Fig. 5).
2. 
Move selector lever to "N" position.
3. 
Switch off the engine.
4. 
Turn on ignition.
SI  Checking electro-mechanical parking brake (EMF) during periodic vehicle inspecti
BMW AG - TIS
07.02.2013  21:47
Issue status (12/2007) Valid only until next DVD is issued
Copyright
Page  - 3 -
< PREV PAGE
NEXT PAGE >