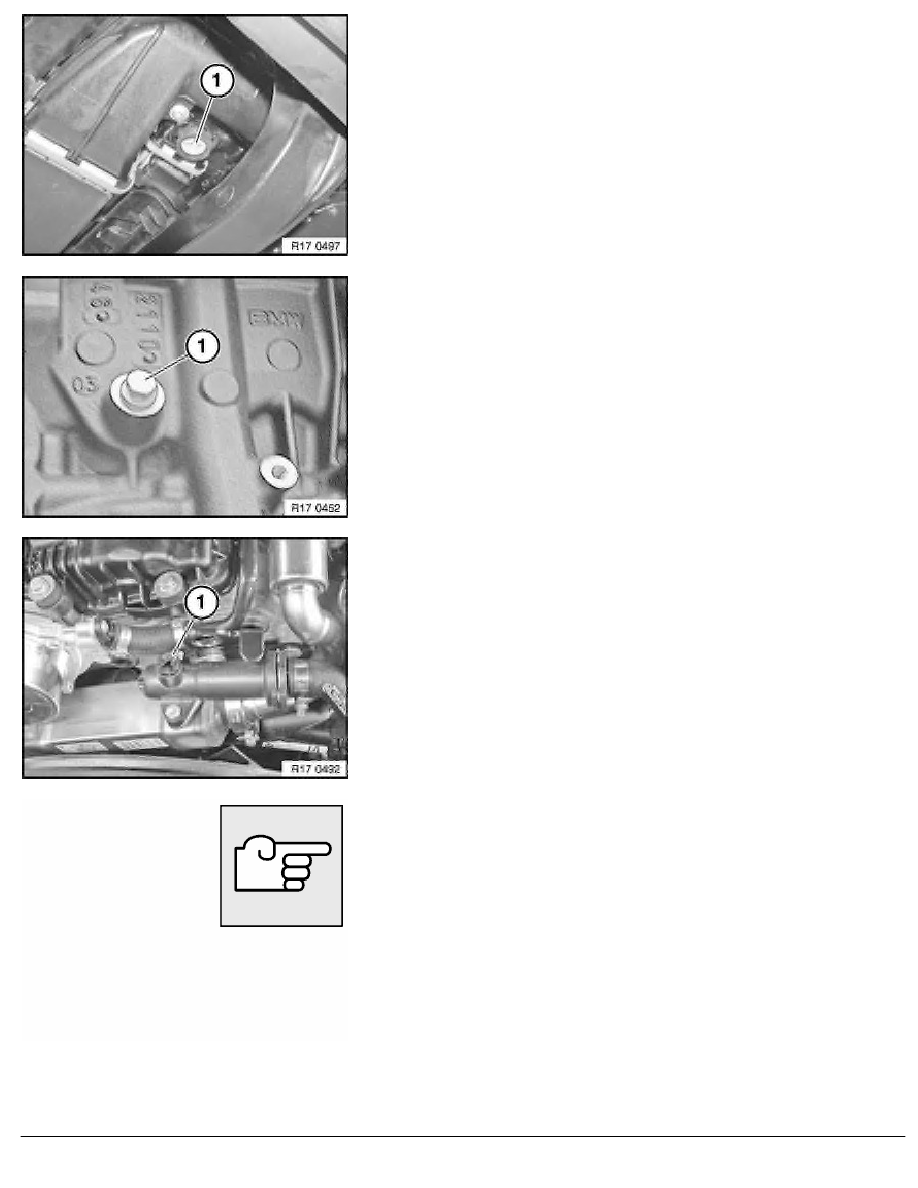 Open drain plug (1) on radiator.
Open drain plug (1) on engine block. 
Installation:
Replace seal.
Tightening torque M47  11 11 5AZ
.
Tightening torque N47  11 11 2AZ
.
M47: Open vent screw (1).
Use only recommended coolant, refer to BMW Service Operating
Fluids MG17.
Note:
Adhere to the following work sequence when adding coolant.
- 
Switch ignition on
- 
Seat heating to maximum temperature and fan to low speed
(heater valves are opened and auxiliary water pump starts
up).
- 
Slowly fill expansion tank with coolant.
- 
Close vent screw after bubble-free coolant emerges or after
filling up to max. cold fill level.
Vent cooling system.
RA  Draining and adding coolant (M47T2, N47)
BMW AG - TIS
04.02.2013  11:48
Issue status (12/2007) Valid only until next DVD is issued
Copyright
Page  - 2 -