< PREV PAGE
NEXT PAGE >
Z Series E86 Z4 3.0Si (N52) COUPE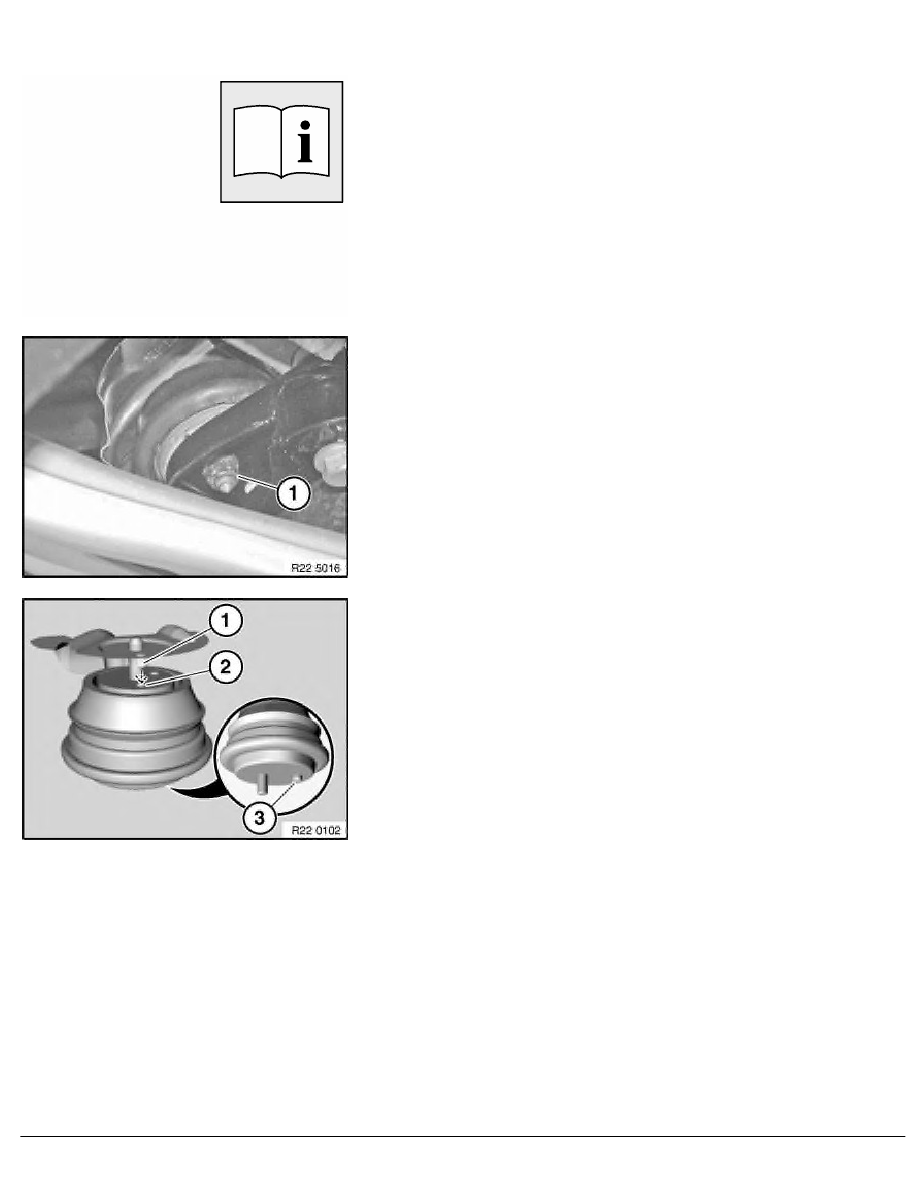 22 11 001
Replacing right engine mount (N52)
Necessary preliminary tasks:
•
Secure engine in installation position
•
Release engine mounts on left and right from above
•
Remove reinforcement plate
•
Remove underbody protection
Unscrew nut (1).
Tightening torque 22 11 1AZ
.
Installation:
Replace nuts.
Installation:
Fit heat shield for engine mount.
Lug (1) of heat shield must rest in corresponding bore (2) of
engine mount.
Installation position of engine mount predetermined by locating pin
(3). Pin (3) is in direction of travel at front.
RA  Replacing right engine mount (N52)
BMW AG - TIS
08.02.2013  09:09
Issue status (12/2007) Valid only until next DVD is issued
Copyright
Page  - 1 -
< PREV PAGE
NEXT PAGE >