< PREV PAGE
NEXT PAGE >
Z Series E86 Z4 3.0Si (N52) COUPE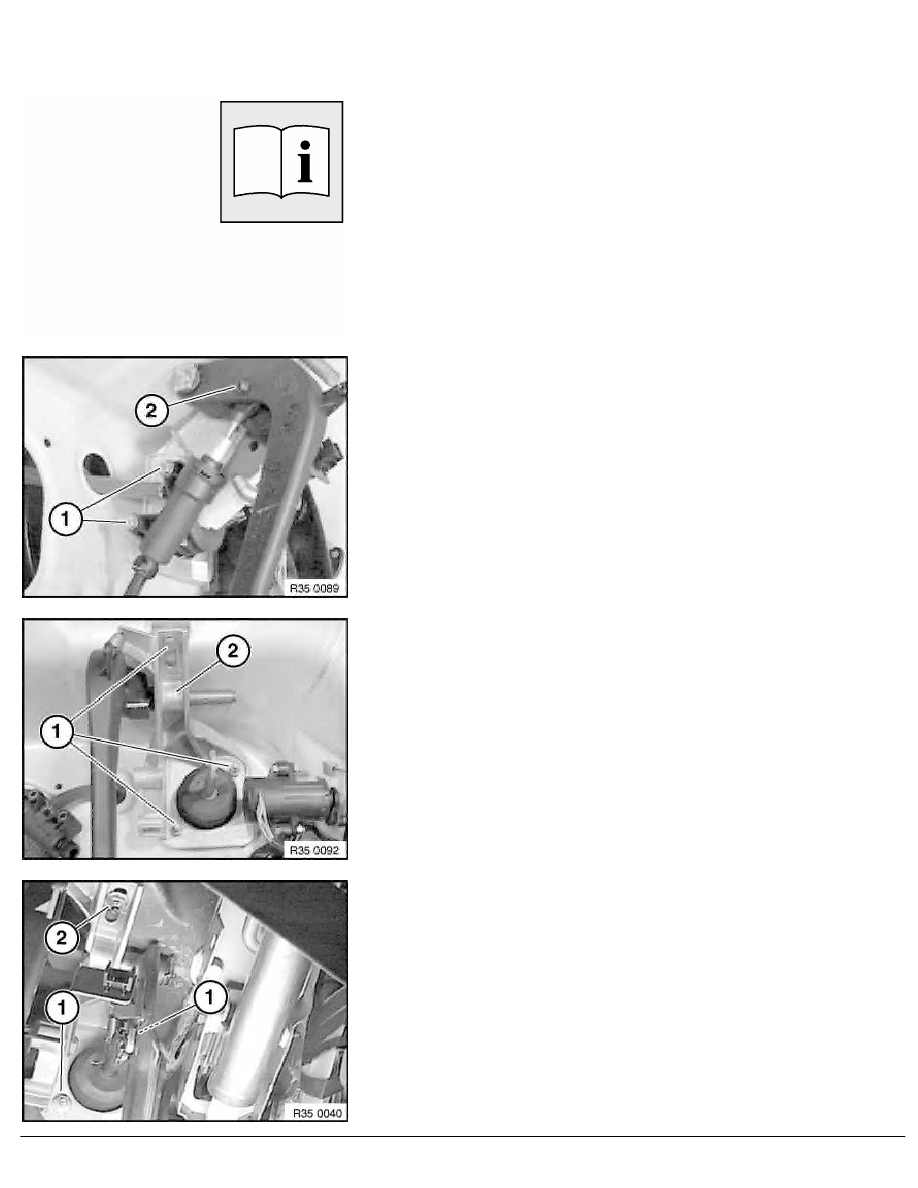 35 11 000
Removing and installing mounting block for
pedals
Necessary preliminary tasks:
•
Remove pedal trim.
•
Remove brake pedal
Unhook return spring from clutch pedal.
Press pin ends together and withdraw pin (2).
Release screws (1) from clutch master cylinder.
Take off holder for brake-light and clutch switches.
Release nuts (1) and remove mounting block (2).
Installation:
Tighten nuts (1) in front of nut (2).
Tightening torque 35 11 1AZ
.
RA  Removing and installing mounting block for pedals
BMW AG - TIS
08.02.2013  12:14
Issue status (12/2007) Valid only until next DVD is issued
Copyright
Page  - 1 -
< PREV PAGE
NEXT PAGE >