< PREV PAGE
NEXT PAGE >
Z Series E86 Z4 3.0Si (N52) COUPE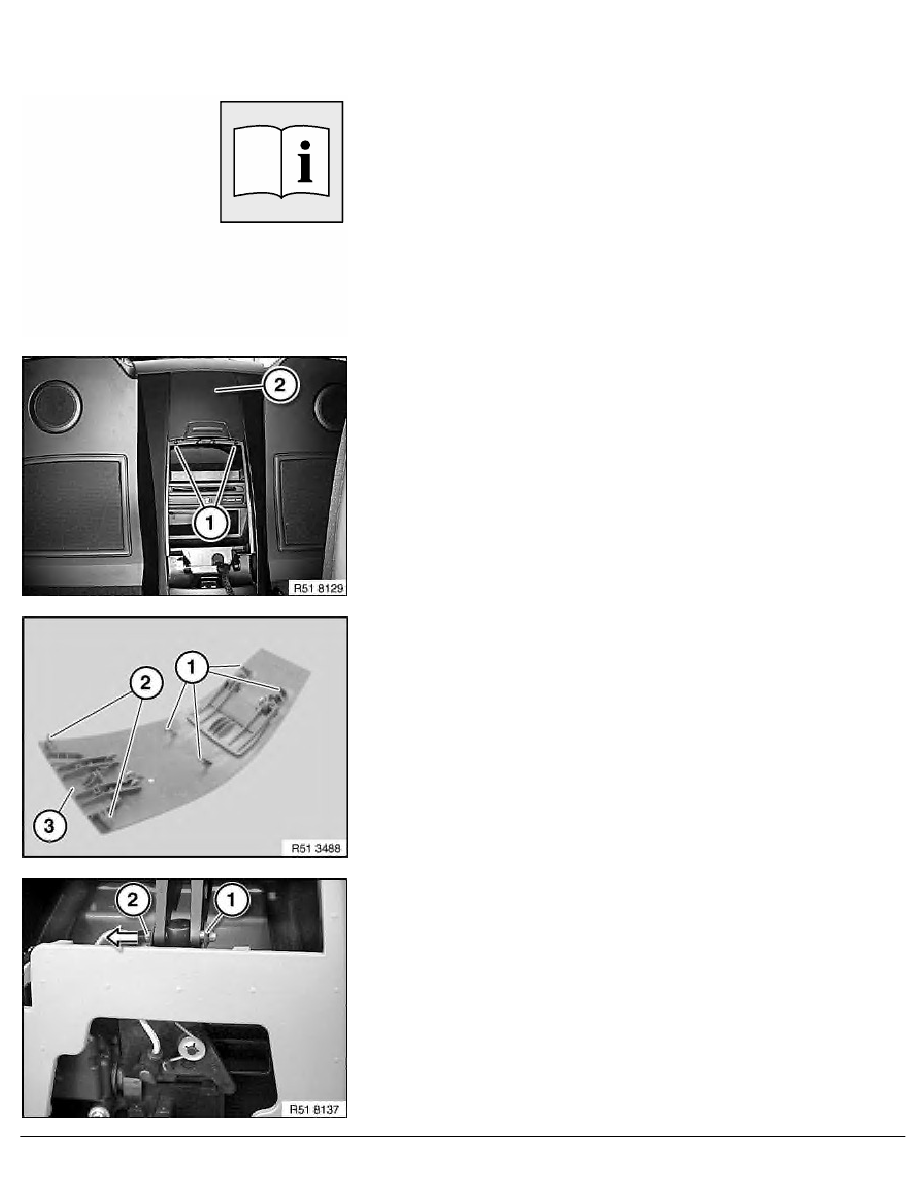 51 16 248
Removing and installing/replacing lock on
rear storage box
Necessary preliminary tasks:
•
Remove panel for storage box upper section at rear 
Release expansion rivets (1).
Pull up cover (2) slightly and unclip in upward direction.
Installation:
Following parts of cover (3) must not be damaged or missing:
1
Catches
2
Mounts for expansion rivet
Release spring washer (1) and pull out pin with spring
washer (2).
RA  Removing and installing/replacing lock on rear storage box
BMW AG - TIS
08.02.2013  13:54
Issue status (12/2007) Valid only until next DVD is issued
Copyright
Page  - 1 -
< PREV PAGE
NEXT PAGE >