< PREV PAGE
NEXT PAGE >
Z Series E86 Z4 3.0Si (N52) COUPE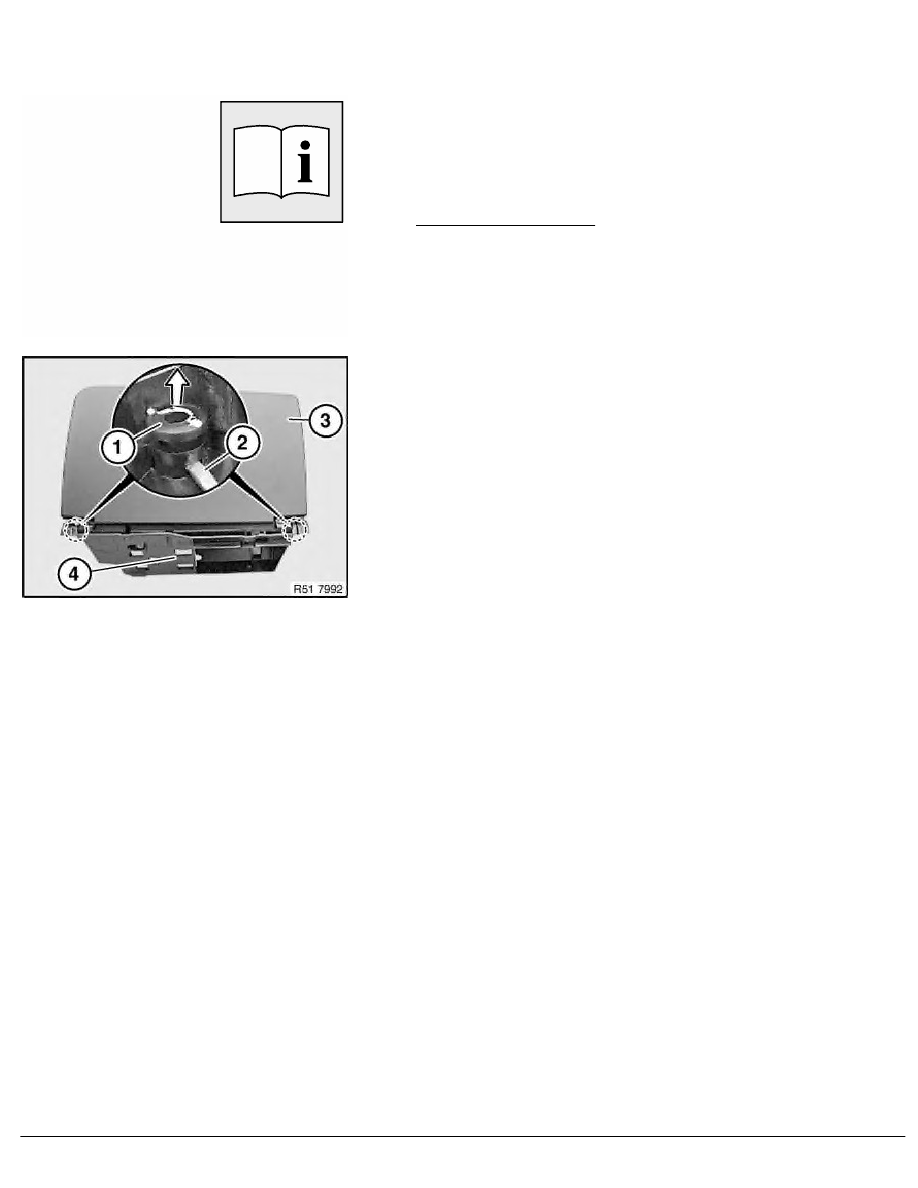 51 16 361
Replacing right glovebox (without active knee
protection)
Necessary preliminary tasks:
•
Remove right glovebox with housing
•
Remove lock for right glovebox
•
Remove damper for glovebox
Build date from 01/2006:
•
Remove glovebox light
•
Remove switch for glovebox light 
Lever out pins (1) on left and right with a suitable tool (2) in
direction of arrow.
Remove glovebox (3) from housing (4).
Installation:
Pins (1) must not be damaged.
RA  Replacing right glovebox (without active knee protection)
BMW AG - TIS
08.02.2013  13:57
Issue status (12/2007) Valid only until next DVD is issued
Copyright
Page  - 1 -
< PREV PAGE
NEXT PAGE >