< PREV PAGE
NEXT PAGE >
Z Series E86 Z4 3.0Si (N52) COUPE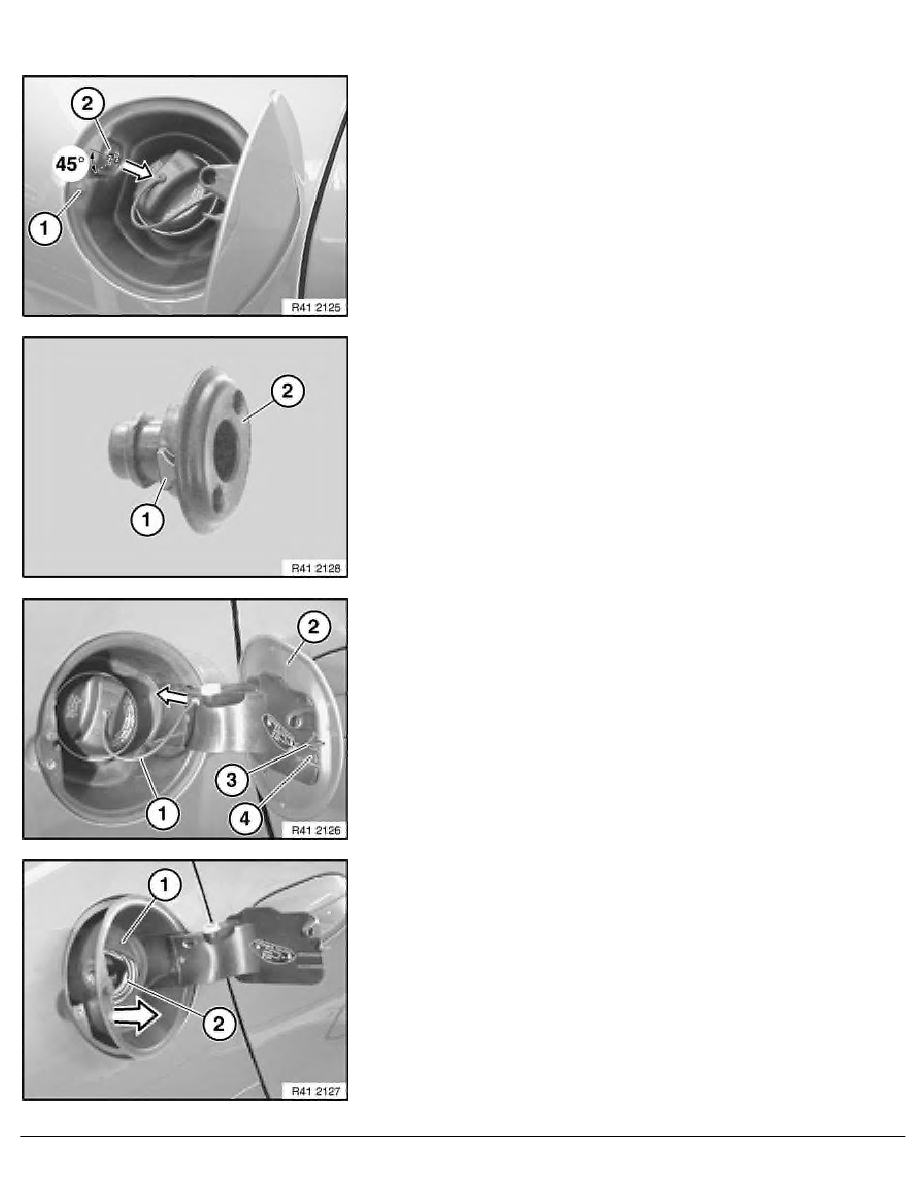 41 63 002
Replacing cover bowl
Release screw (1).
Tightening torque  51 17 11AZ
.
Turn cover (2) through approx. 45
°
 and lever out in direction of
arrow.
Installation:
Locks (1) on left/right of cover (2) must not be damaged.
Press retaining strap (1) inwards and remove.
Remove tank cap.
Remove flap for fuel filler neck (2) .
Installation:
Cover bowl must be replaced if guide (3) or catch (4) is
damaged.
Lift seal (1) over fuel filler neck (2).
Lift off cover bowl at rear and pull at an angle towards rear out of
opening.
RA  Replacing cover bowl
BMW AG - TIS
08.02.2013  13:59
Issue status (12/2007) Valid only until next DVD is issued
Copyright
Page  - 1 -
< PREV PAGE
NEXT PAGE >