< PREV PAGE
NEXT PAGE >
Electra V8-350 5.7L DSL (1983)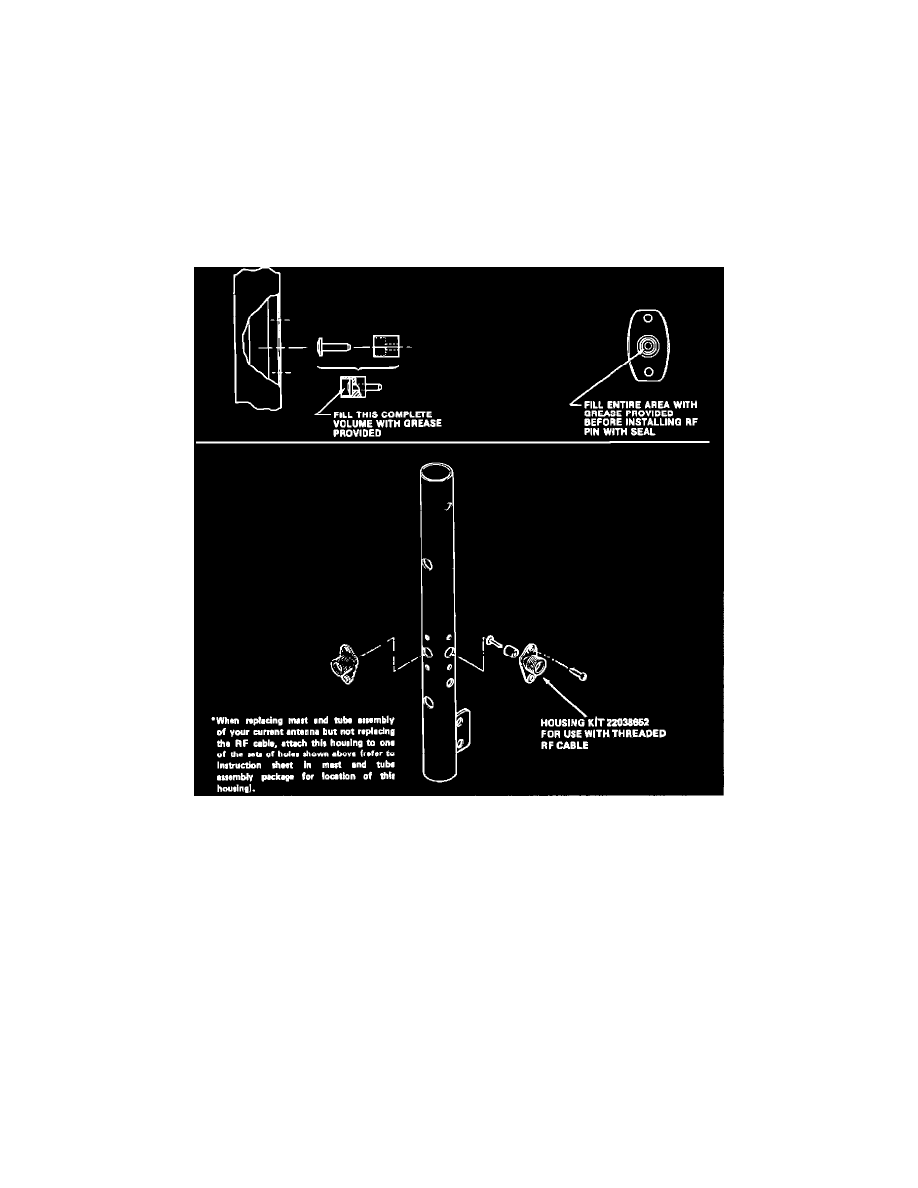 Antenna Mast: Customer Interest
Radio - No AM Reception With Replacement Antenna Mast
Model Year 1983
Bulletin No. 83-112
File In Group  90
Number      
10
Date     
April '83
SUBJECT:
NO AM RECEPTION WITH REPLACEMENT POWER ANTENNA MAST
When replacing a power antenna mast and support tube using the original threaded lead-in (RF cable) it will be necessary to use RF housing kit, part
number 22038652, in place of the original RF housing and screw. This is necessary to obtain an RF connection when the lead-in is installed. Be sure that
screws do not contact the mast inside the support tube when fully seated as this could short circuit the antenna. A check with an ohmmeter from mast to
the support tube should show infinite or open circuit. A check from the lead-in center conductor for continuity to the mast should be "0" ohms. Be sure to
use a liberal amount of the grease, supplied in the kit, to prevent water entry. Refer to illustration.
< PREV PAGE
NEXT PAGE >