< PREV PAGE
NEXT PAGE >
Electra V8-350 5.7L DSL (1983)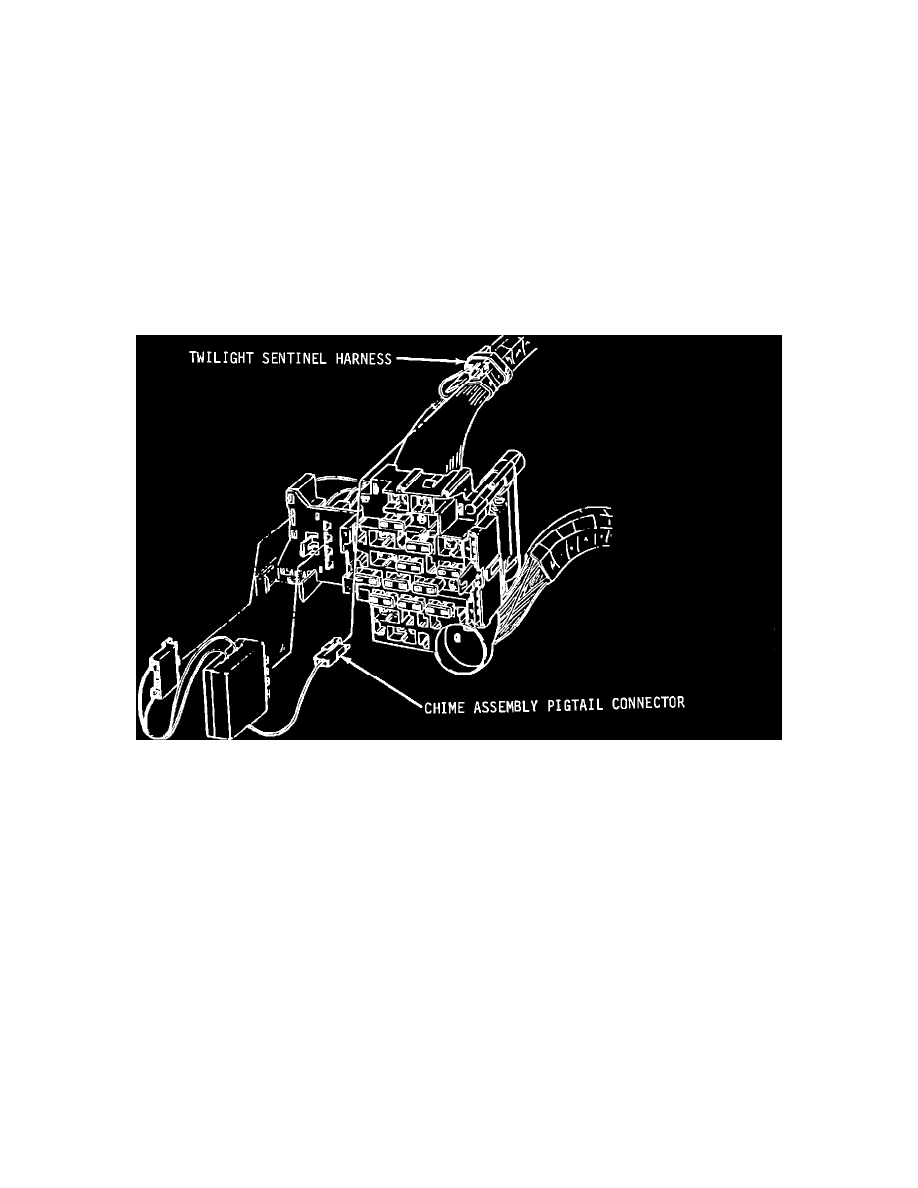 Ambient Light Sensor: Customer Interest
Twilight Sentinel - Chimes With Headlight Switch Off
Model Year
1983
Bulletin No.
83-100
File In Group
90
Number
9
Date
Apr, '83
SUBJECT:
Twilight Sentinel reminder may chime with Headlight switch in "Off" position on 1983 Regal, LeSabre, Electra and Riviera models with
T82 option.
On vehicles equipped with T82 option (Twilight Sentinel) a condition may occur where the headlamp "On" chime may sound even though headlamp
switch is in the "Off" position.
CORRECT LOCATION OF CHIME ASSEMBLY PIGTAIL CONNECTION
This can be caused by the incorrect hook-up of the chime assemble pigtail. The pigtail should be connected to the Twilight Sentinel harness, see
illustration for correct hook-up.
< PREV PAGE
NEXT PAGE >