< PREV PAGE
NEXT PAGE >
Electra V8-350 5.7L DSL (1983)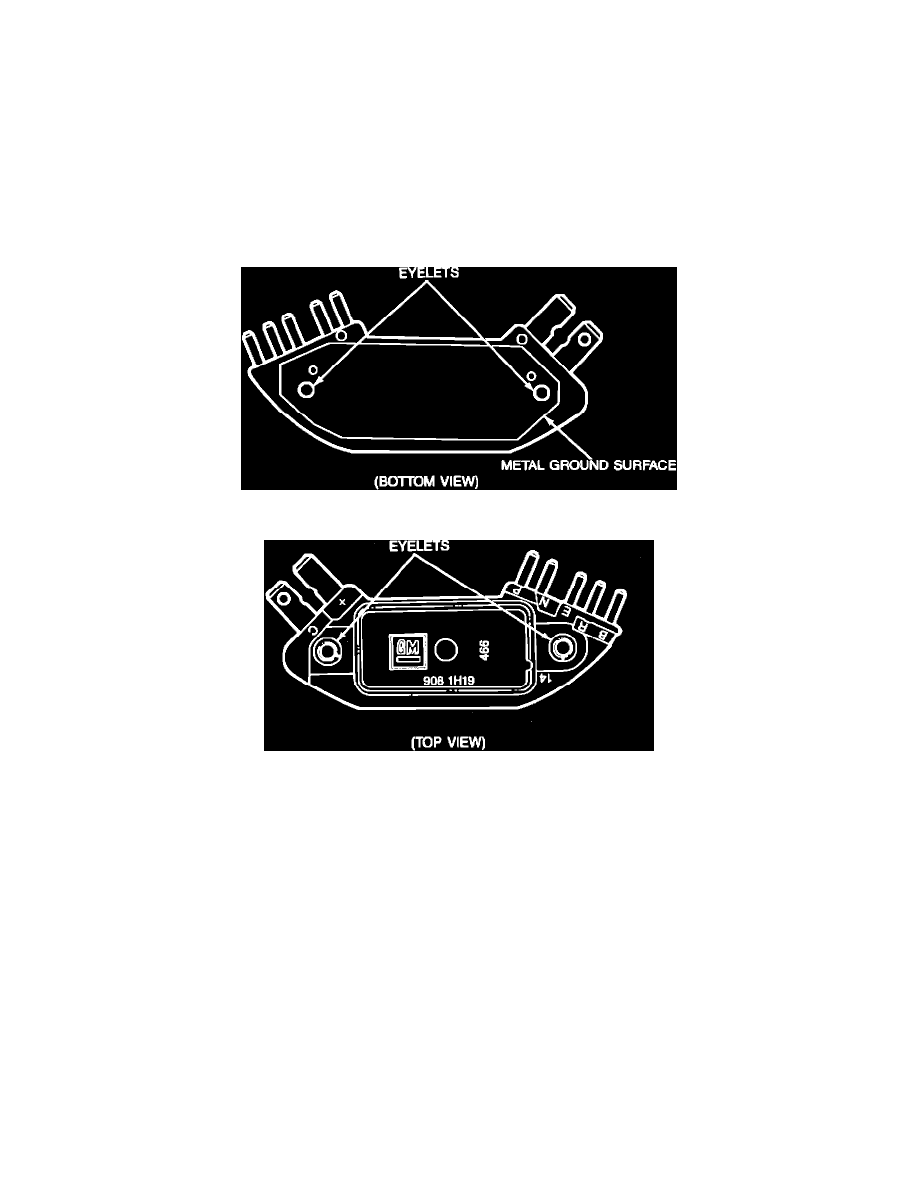 Ignition Control Module: Technical Service Bulletins
HEI Module - Testing
Model Year  1983
Bulletin No.  83-116
File In Group  68
Number    
2
Date    
May '83
SUBJECT:
HEI MODULE TESTING
FIGURE 1
FIGURE 2
Known good HEI modules and new modules from service stock may fail a test using the HEI tester, J-24642, if the tester ground is improperly
connected. When using the tester, connect or contact the alligator clip for the tester ground directly to the flat metal surface on the bottom of the HEI
module (refer to Figure 1). The metal eyelet on the module is not always in contact with the metal ground surface on the bottom of the module and,
therefore, should not be used when testing the module.
< PREV PAGE
NEXT PAGE >