< PREV PAGE
NEXT PAGE >
Electra V8-350 5.7L DSL (1983)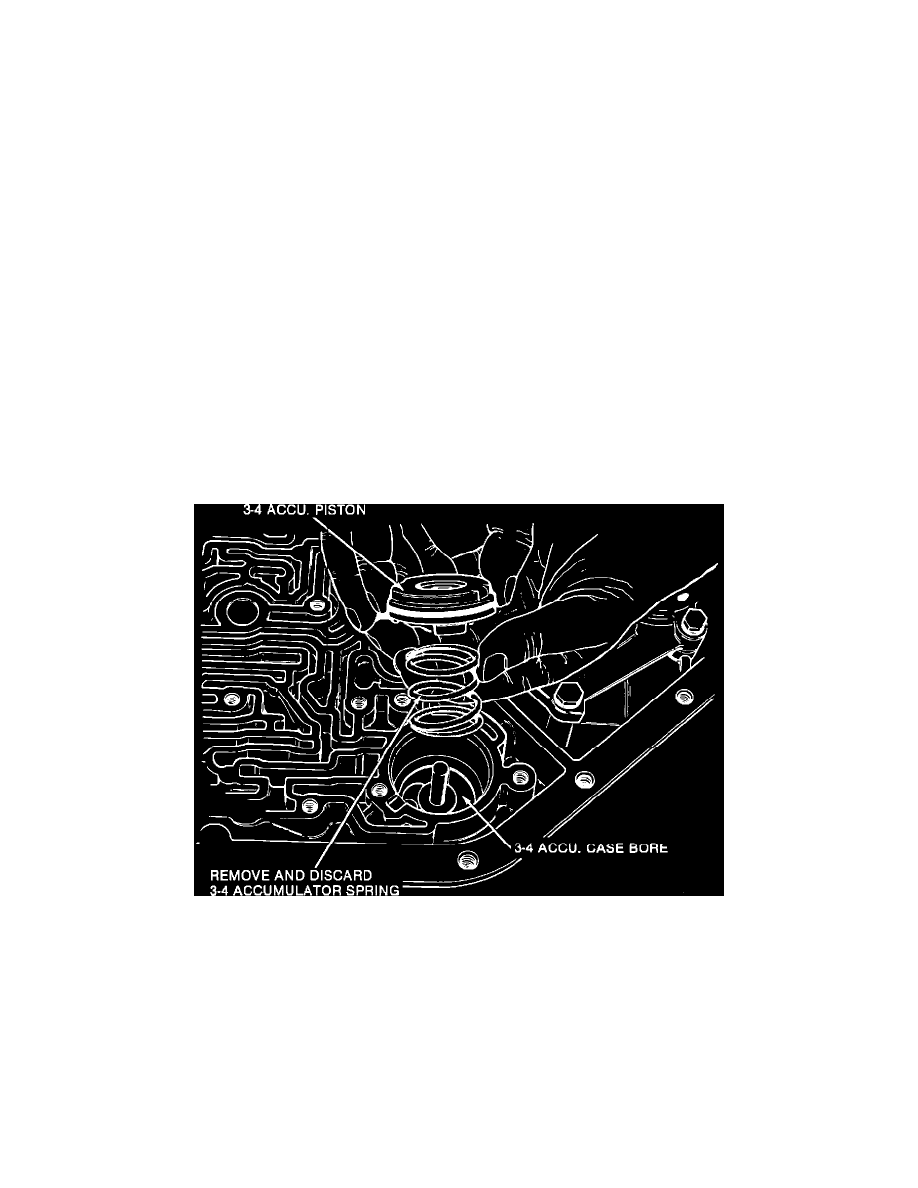 Pressure Regulating Solenoid: Customer Interest
A/T - Firm or Harsh 1-2 Shift Soft or Slipping 1-2 Shift
Bulletin 84-7200-8A
Date
Sept. '84
Ref. No. 84-331-7200
SUBJECT:
I. FIRM OR HARSH 1-2 SHIFT II. SOFT OR SLIPPING 1-2 SHIFT
MODELS AFFECTED: 1983-1984 THM 200-4R TRANSMISSIONS MODELS BT, BY, BQ AND OM
NOTICE:
This information supersedes Bulletin 84-7200-8. Please discard previous bulletin and replace it with this one. Subject matter of original
bulletin was incorrect.
Some 1983 and 1984 THM 200-4R transmissions (Models BT, BY, BQ, & OM) may experience a condition relating to the above subject.
Beginning in February 1984, the parts in the service packages listed below went into production to correct these conditions.
Subject I. Firm or Harsh 1-2 Shift
Use the following service package for transmission models BT & BY.
Service Package:
8639912
1 - Control Valve Body Assembly 1 - Intermediate Servo Cushion Spring 1 - 1-2 Accumulator Piston Spring 1 - Pressure Regulator Valve Spring 1 -
Control Valve Body Spacer Plate 1 - Instruction Sheet
FIGURE 1
< PREV PAGE
NEXT PAGE >