< PREV PAGE
NEXT PAGE >
Electra Park Avenue V8-307 5.0L (1983)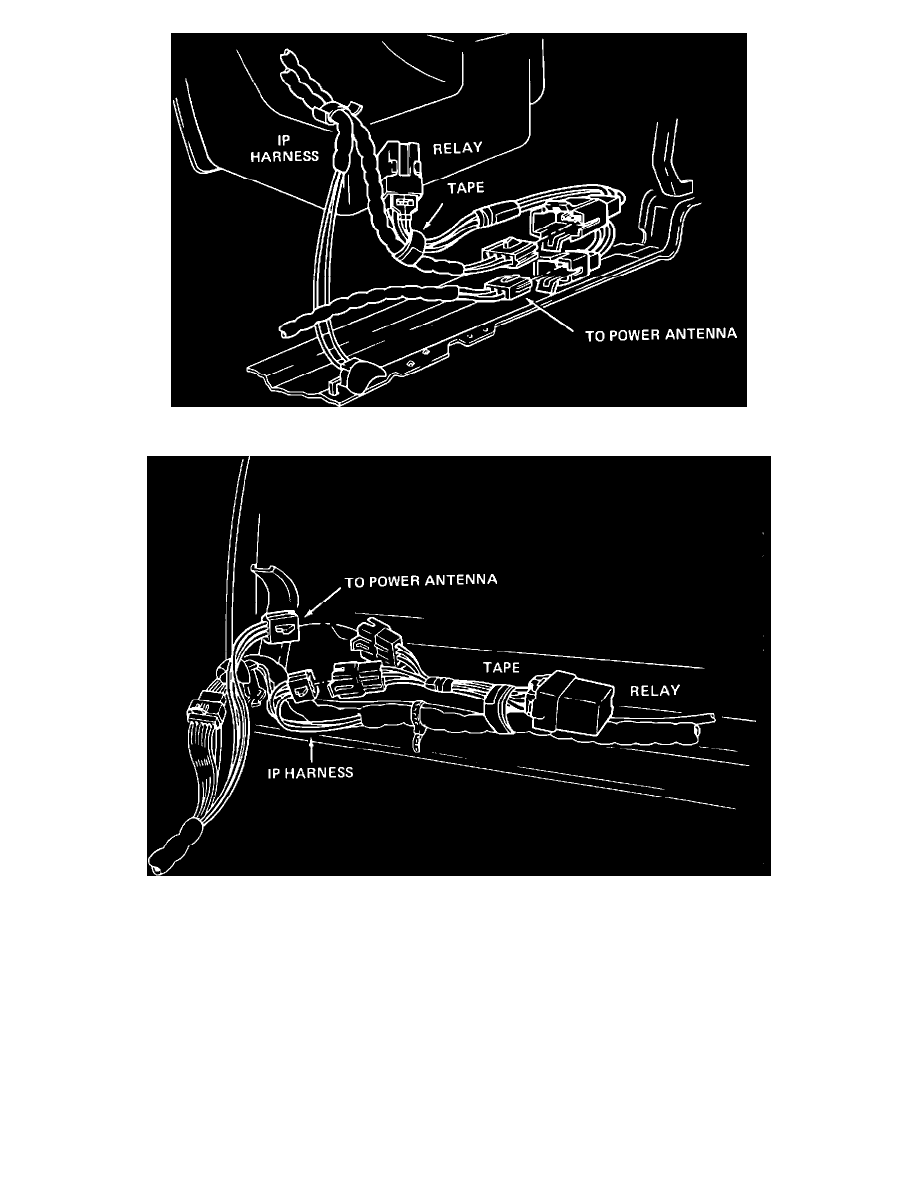 LESABRE & ELECTRA
RIVIERA
CONDITION
When it becomes
necessary to replace power antenna relays with
part numbers 1256819, 1258686, 1264936, 1615885 or 10028531, a power antenna relay kit, part no. 22524833 should be used. This kit contains a mini 
relay, part no. 10030273, an adapter harness, and one four-way connector body. The relay kit replaces the original metal covered relays used on the
following vehicles:
1979-84 Riviera 1978-84 Regal, LeSabre & Electra 1980-84 Skylark
CORRECTION
Install the relay kit as follows:
1.
Remove the failed relay.
< PREV PAGE
NEXT PAGE >