< PREV PAGE
NEXT PAGE >
LeSabre V6-181 3.0L (1986)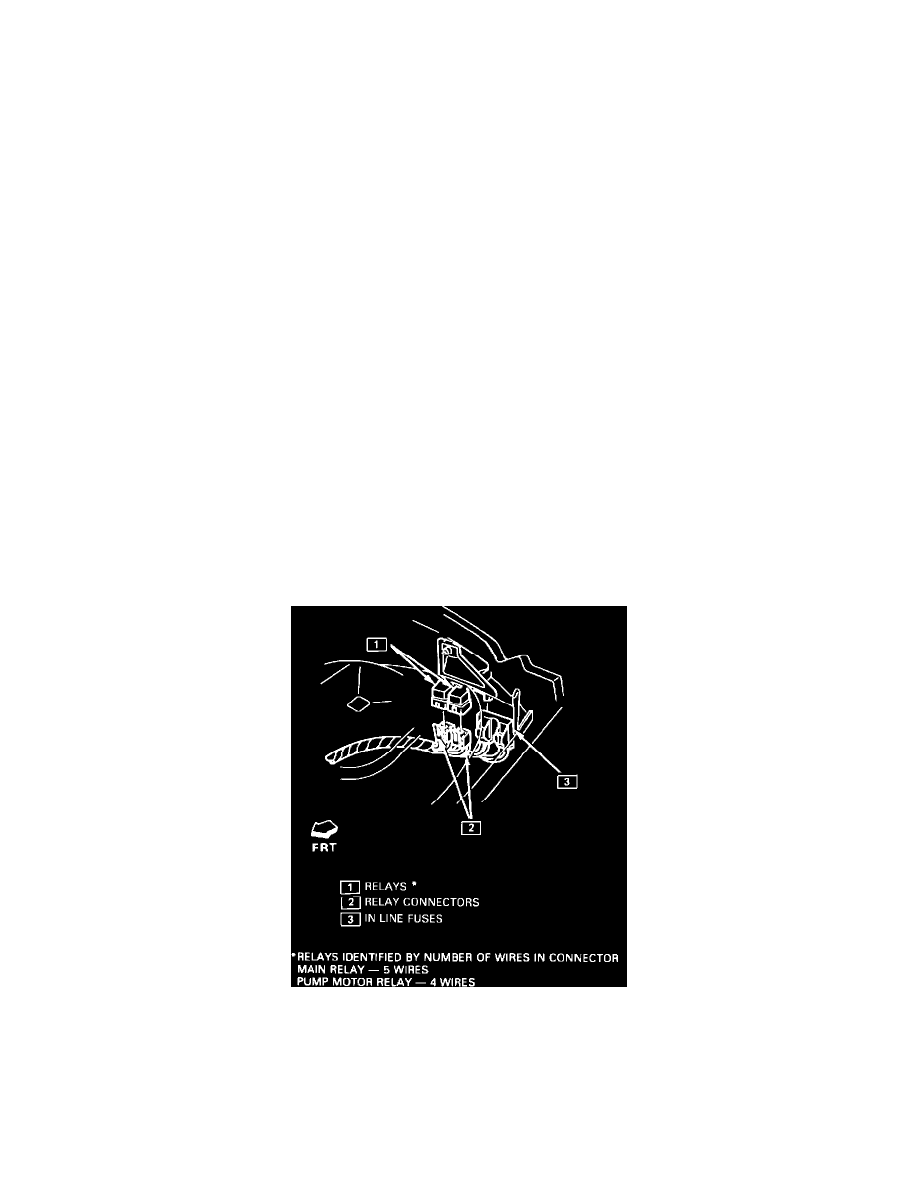 ABS Main Relay: Recalls
Owner Notification, Change, Parts, Procedure Information
OWNER NOTIFICATION
Owners of vehicles involved in this campaign will be notified by Buick Motor Division (see copy of owner letter included with this bulletin).
CHANGE OF OWNER INFORMATION
Dealers are to use the Dealer Communication System (DCS) to provide Buick Motor Division with subsequent Buick owner information. By reporting a
change of owner name or address of a vehicle in campaign status over the DCS, the need to send a CVAR form for that vehicle is eliminated. Terminal
input instructions are covered in the DCS Manual under Section 9, Page 9-J01A and B.
PARTS INFORMATION
Parts are to be obtained through GMSPO using the following part numbers:
Description
Part Number
Quantity/Vehicle
Pressure Warning Switch
25530882
1 - As Required
Hydraulic Pump & Motor
25528401
1 - As Required
Pump Motor Relay
25525848
1
30 Amp Fuse
12004011
2
It is anticipated that most cars will require a pressure warning switch, but that less than 20% will require a hydraulic pump and motor. All cars will
require relay and fuses. Please adjust your orders accordingly for the hydraulic pump and motor.
To ensure these parts are obtained as soon as possible, they should be ordered from GM Service Parts Operations (GMSPO) on a C.I.O. order, with NO
special instruction code; but order on an Advise Code (2).
TECHNICAL PROCEDURE
1.
Raise hood, install fender covers. Leave ignition key in OFF position. Disconnect battery cables from battery.
FIGURE 1 - RELAYS AND FUSES LOCATIONS
2.
Replace the ABS pump motor relay, and both the ABS pump motor 30 amp fuse and the ABS main 30 amp fuse. The pump motor relay will have
four wires in its connector. Relay and fuses are located on the left front of dash behind the strut tower (see Figure 1).
CAUTION: Relay must be reinstalled on bracket with connector at bottom to prevent water entry. If relay bracket mounting is disturbed, bracket
must be resecured to front of dash.
3.
Visually inspect hydraulic pump and motor housing for any evidence of brake fluid seepage below the pressure warning switch. If any components
< PREV PAGE
NEXT PAGE >