< PREV PAGE
NEXT PAGE >
LeSabre V6-181 3.0L (1986)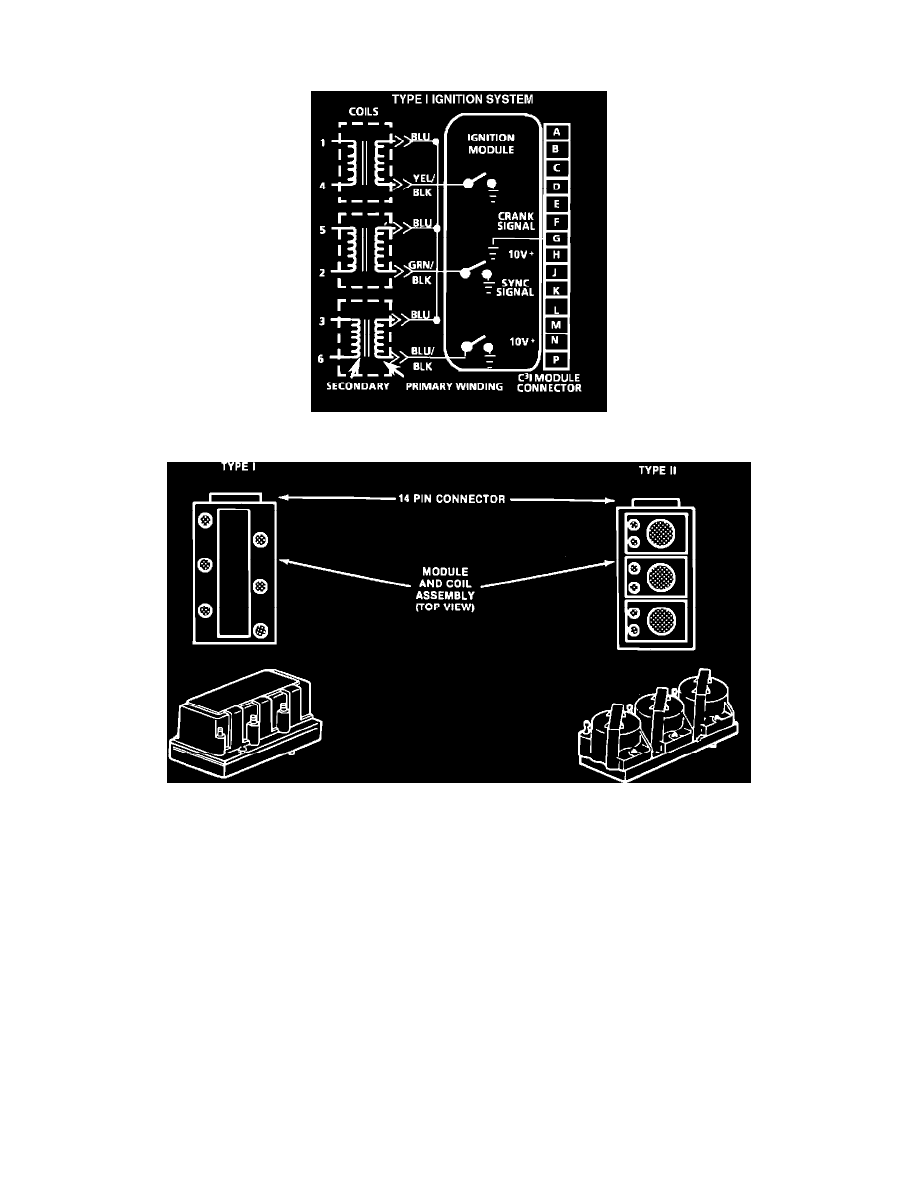 Ignition Control Module: Electrical Diagrams
IGNITION MODULE TO IGNITION COIL WITH TYPE I IGNITION SYSTEM
NOTE:  This electrical diagram applies only to vehicles with Type I ignition system.
Type 1 And Type 2 Coil Identification
IDENTIFYING TYPE I AND TYPE II IGNITION SYSTEMS
On type I coil packs, three twin tower ignition coils are combined into a single coil pack unit.   
On Type II coil packs, the coils can be replaced separately and the ignition wires are all on the same side of the coil pack. 
< PREV PAGE
NEXT PAGE >