< PREV PAGE
NEXT PAGE >
LeSabre V6-181 3.0L (1986)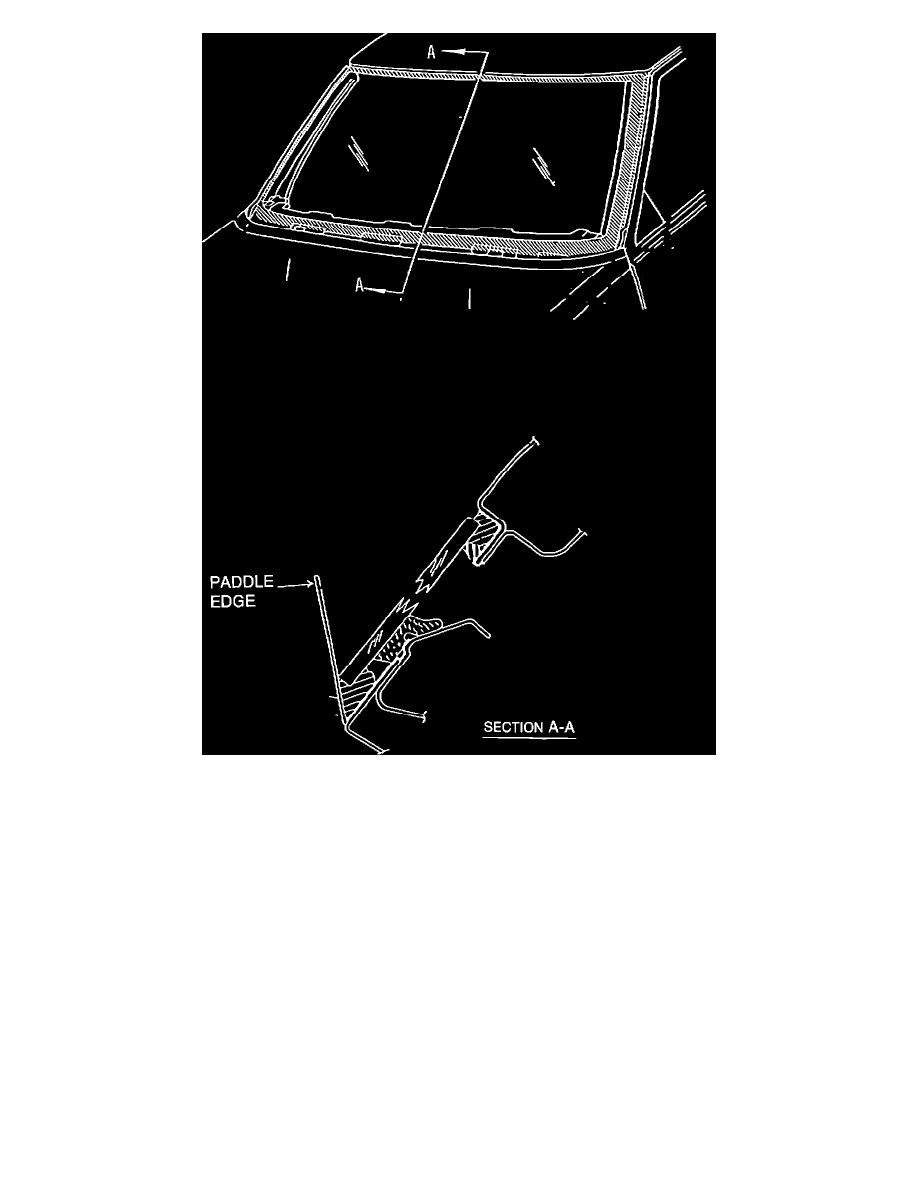 FIGURE 6
14.
Except where push-in molding will be inserted, paddle excess urethane around glass. Do not undercut bead (See Figure 6).
15.
If necessary, add additional urethane between glass and body to fill any voids.
16.
Remove protective coverings from body.
17.
Install "push-in" type reveal moldings (if used).
18.
If reveal moldings won't stay in proper position at upper corners, use cloth, waterproof tape, to hold them in position until adhesive is cured.
19.
Water test using a spray. Use warm water if available. Do not direct hard stream of water at uncured urethane. If any leaks are found, add extra
urethane at leak point. NOTICE: Water applied on top of urethane, either during water test or as a separate operation, will speed up cure of
urethane.
20.
Install all remaining moldings.
21.
NOTICE: Vehicle must be kept at a minimum of 65~F for 6 hours to allow material to cure.
22.
Remove tape (if used).
< PREV PAGE
NEXT PAGE >