< PREV PAGE
NEXT PAGE >
Regal V6-3100 3.1L VIN M SFI (1996)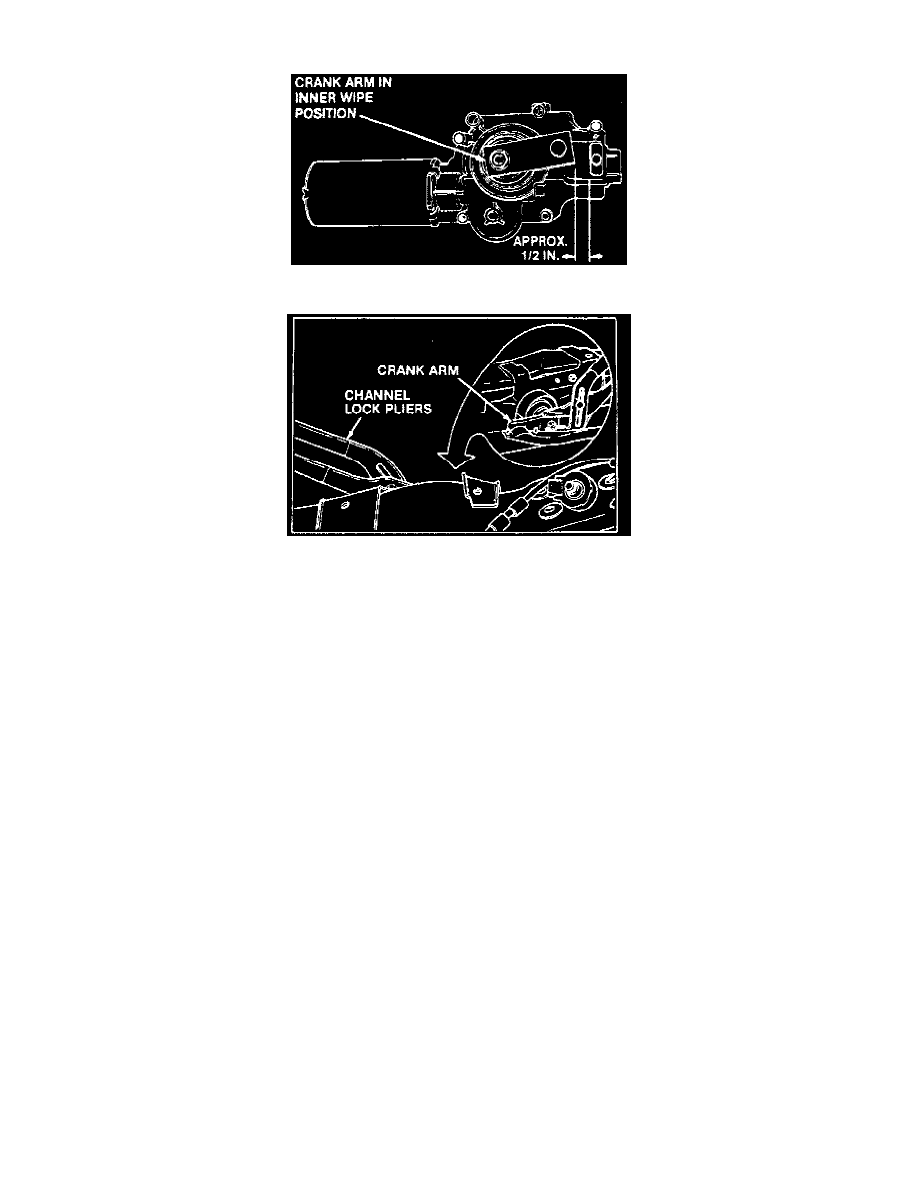 Wiper Control Module: Service and Repair
Fig. 2 Crank Arm In Inner Wipe Position
 Fig. 3 Crank Arm To Inner Wipe Position
The windshield wiper module consists of both the wiper motor and the wiper transmission.
1. Disconnect battery ground cable.
2. Raise hood and remove washer hose, protective cap and nut from each wiper arm.
3. Lift each wiper arm and insert a suitable pin or pop rivet completely through the two holes located next to pivot of arm, then, using wiper arm
removal tool No. J-8966, or equivalent, lift each arm off its transmission shaft.
4. Remove lower reveal molding attaching screws, then lower hood and remove lower reveal molding upward and rearward.
5. Raise hood, then remove air inlet panel screws, underhood lamp switch (if equipped) and air inlet panel.
NOTE:  Attach holding wire or string to upper portion of switch before removing retaining nut to prevent switch from falling between
panels.
6. Disconnect wiring harness connectors at motor and washer hose at firewall.
7. If motor is inoperative, motor crank arm must be rotated to inner wipe position, Fig. 2. Engage upper jaw of pliers against top edge of crank arm
and lower jaw against crank arm nut, Fig. 3.
8. Remove three screws from bellcrank housing, then lower transmission.
9. Remove wiper module from vehicle.
10. Reverse procedure to install.
< PREV PAGE
NEXT PAGE >