< PREV PAGE
NEXT PAGE >
Riviera V6-3.8L SC VIN 1 (1995)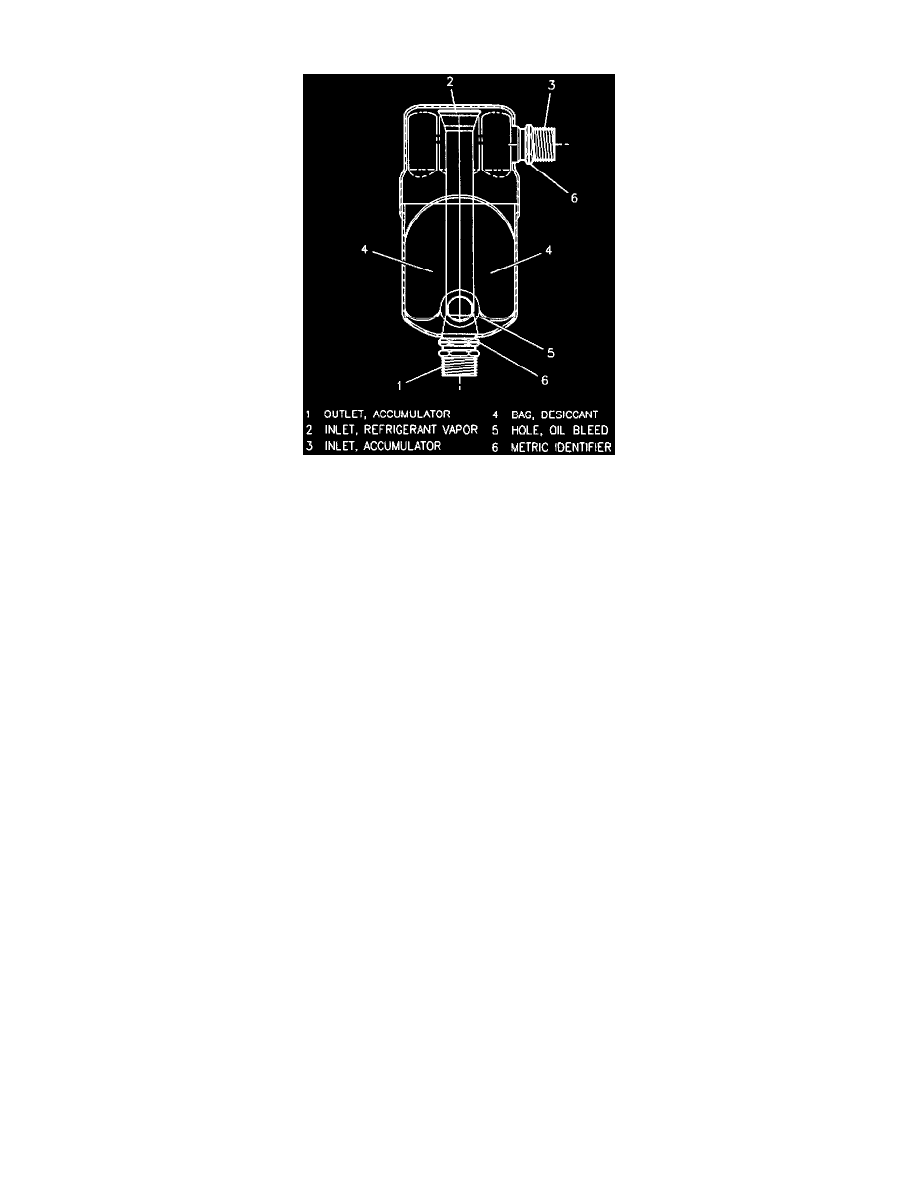 Accumulator HVAC: Description and Operation
Accumulator Internal Parts
Refrigerant leaving the evaporator flows into the accumulator, which acts as a holding tank and separates any remaining liquid refrigerant from the
vapor. Refrigerant oil also collects in the accumulator. At the bottom of the accumulator is a packet of desiccant, which absorbs and holds any moisture
that may have entered the refrigeration system. This desiccant is specifically designed for R-134a.
Refrigerant exits from the top of the accumulator to insure that no liquid refrigerant enters the compressor. An oil bleed hole in the outlet pipe provides a
path for lubricating oil to reach the compressor.
The accumulator is serviced as an assembly by replacement, but should ONLY be replaced when the shell is perforated and a refrigerant leak is found, or
if the system has been open for a prolonged period of time (greater than 24 hours).
< PREV PAGE
NEXT PAGE >