< PREV PAGE
NEXT PAGE >
Skyhawk L4-112 1.8L VIN 0 TBI (1982)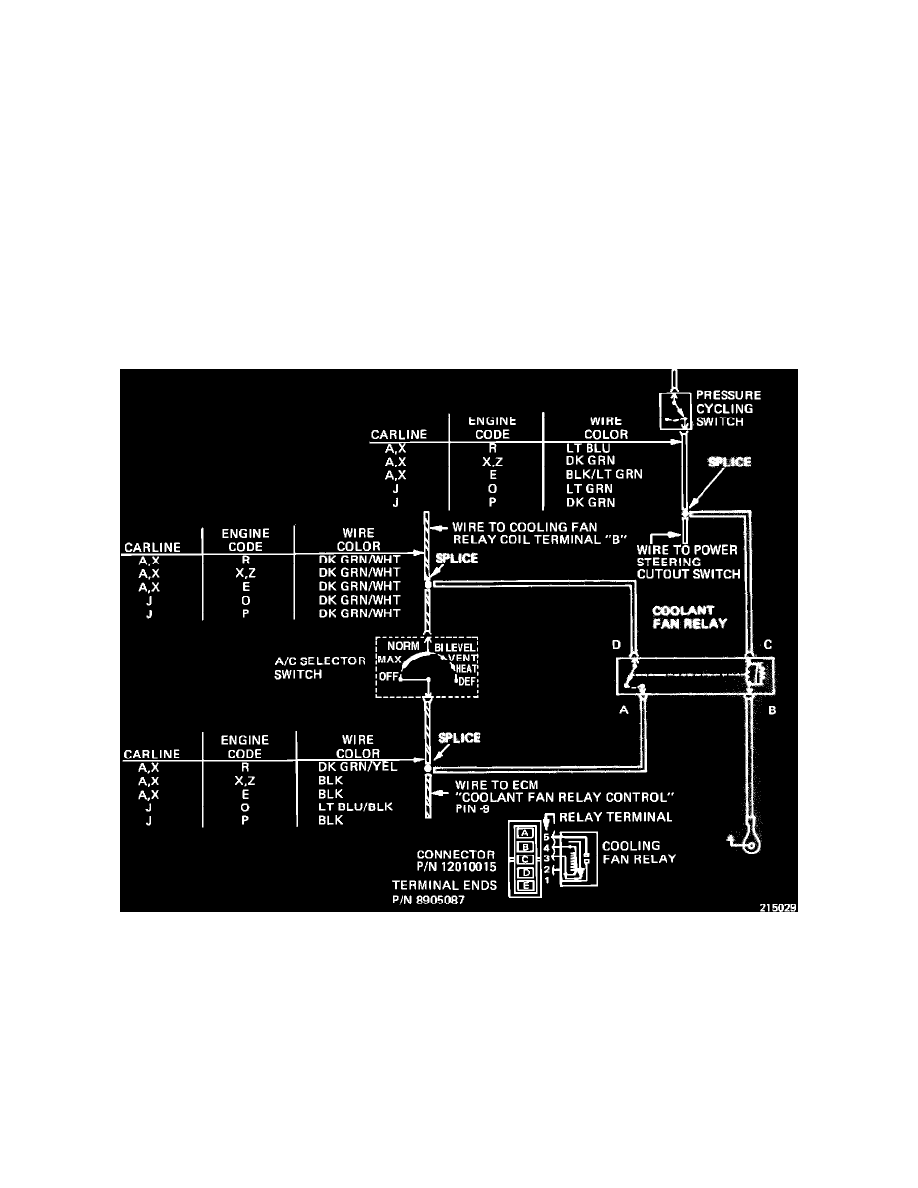 Radiator Cooling Fan Motor Relay: Customer Interest
Engine - Low Idle With High A/C Compressor Loads
Model Year   
1983
Bulletin No. 83-231
File in Group 10
Number
5
Date June      '
84
SUBJECT:
A/C COMPRESSOR LOADING IN DEFROST MODE
MODELS AFFECTED: 1982 AND 1983 CENTURY, SKYLARK, AND SKYHAWK MODELS
"Please discard previous bulletin 83-121A Section 1 issued 8/83 due to change in part numbers and diagram."
Low engine idle can be caused by high A/C compressor loads due to high head pressures resulting from compressor operation without engine cooling fan
operation while in defrost mode.
ENGINE COOLING FAN RELAY
This condition can be corrected by installing an additional engine cooling fan relay, Part Number 14078902 for Century and Skylark models or
14073422 for Skyhawk models, (see diagram) to operate the engine cooling fan in defrost mode.
The relay should be installed on the cowl, adjacent to the pressure cycling switch. Any wiring run through the cowl should be routed through existing
grommets and care should be taken to maintain cowl sealing.
Materials Required
Quantity
Part Number
Description
1
14078902 for A & X or
Cooling fan relay
14073422 for J
< PREV PAGE
NEXT PAGE >