< PREV PAGE
NEXT PAGE >
Skylark V6-173 2.8L VIN X 2-bbl (1984)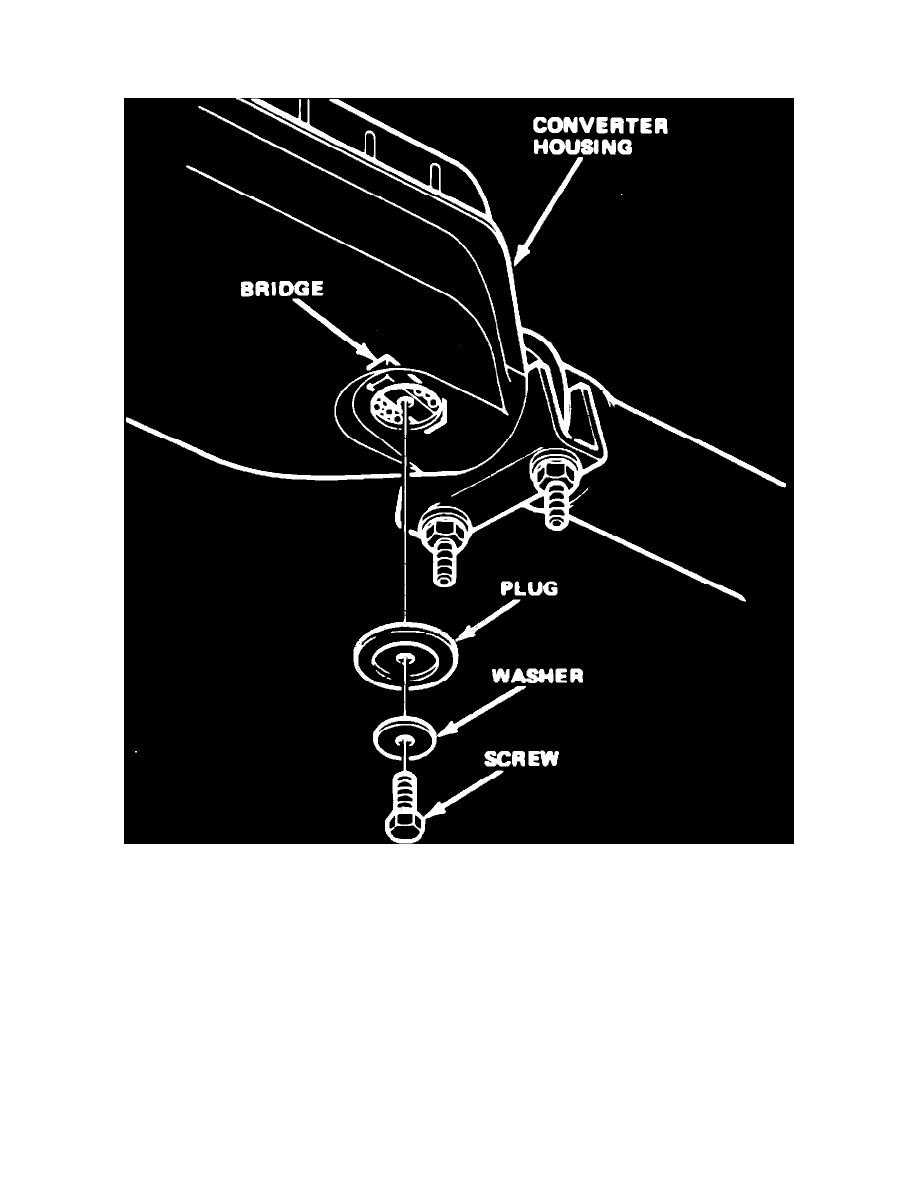 Catalytic Converter: Service and Repair
Catalyst Installation
Fig. 25 Catalytic converter service plug installation
1.
Fill container with recommended replacement catalyst and install fill tube extension to fixture.
2.
Connect air line to aspirator and vibrator, then secure container to fixture.
3.
When catalyst stops flowing, disconnect air line from vibrator making sure catalyst has filled converter flush with fill plug. Add catalyst, if
necessary.
4.
If equipped with threaded fill plug, apply suitable anti-seize compound to threads and install into converter. Torque fill plug to 50-60 ft. lbs.
5.
If equipped with pressed fill plug, install service fill plug kit with dished fill plug facing outward, Fig. 25.
6.
Disconnect air supply from aspirator, then remove aspirator from converter.
< PREV PAGE
NEXT PAGE >