< PREV PAGE
NEXT PAGE >
Skylark V6-173 2.8L VIN X 2-bbl (1984)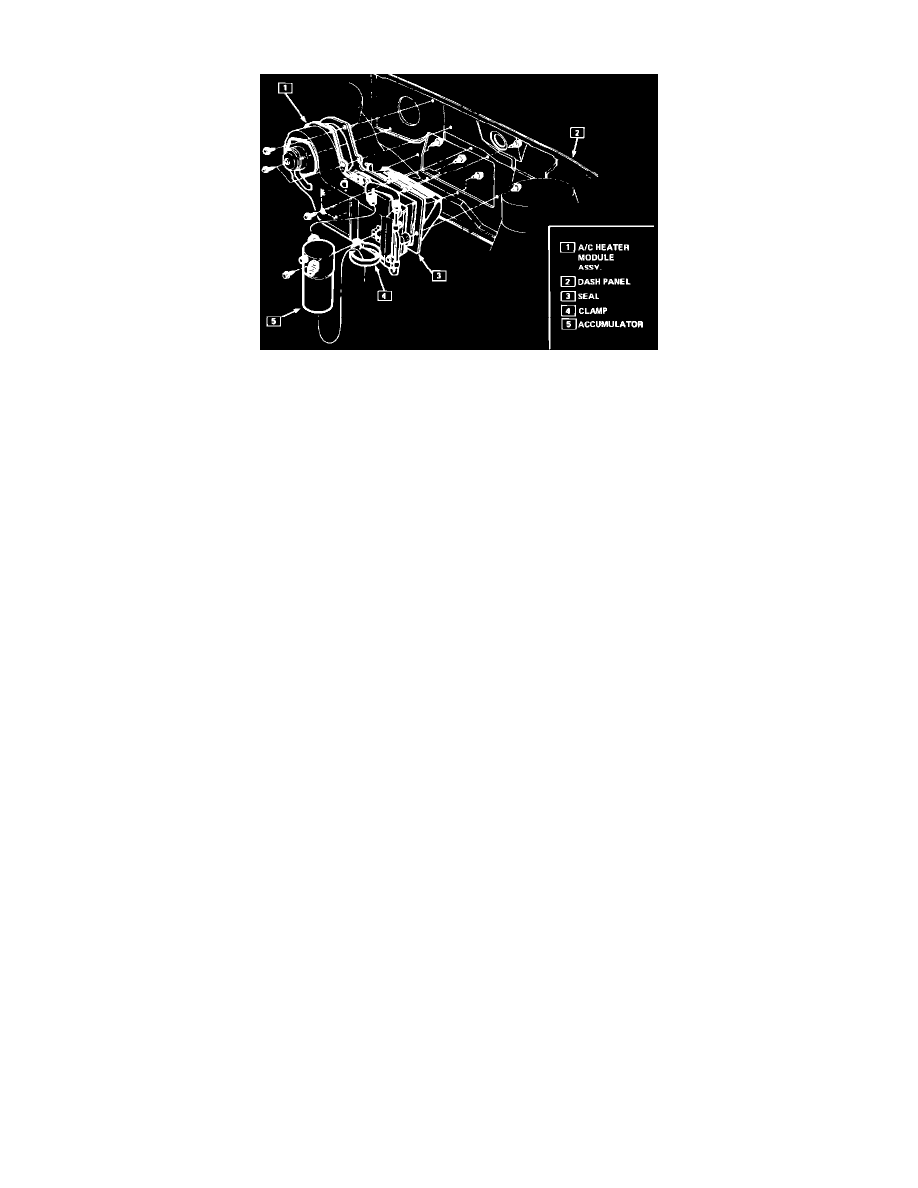 Accumulator HVAC: Service and Repair
Fig. 2 A/C module installation. Celebrity, Century, Ciera & 6000
CELEBRITY, CIERA, SKYLARK, PHOENIX, OMEGA,    & 6000 
1.
Disconnect battery ground cable, then discharge system refrigerant. 
2.
Disconnect inlet and outlet accumulator low pressure return lines. 
3.
Disconnect harness lead to pressure cycling switch, then remove switch. 
4.
Loosen lower accumulator bracket bolt, then spread bracket and turn accumulator to remove, Fig. 2.
5.
Reverse procedure to install. 
< PREV PAGE
NEXT PAGE >