Diagram Information and Instructions|Page 4580 >
< Diagram Information and Instructions
Skylark V6-173 2.8L VIN X 2-bbl (1984)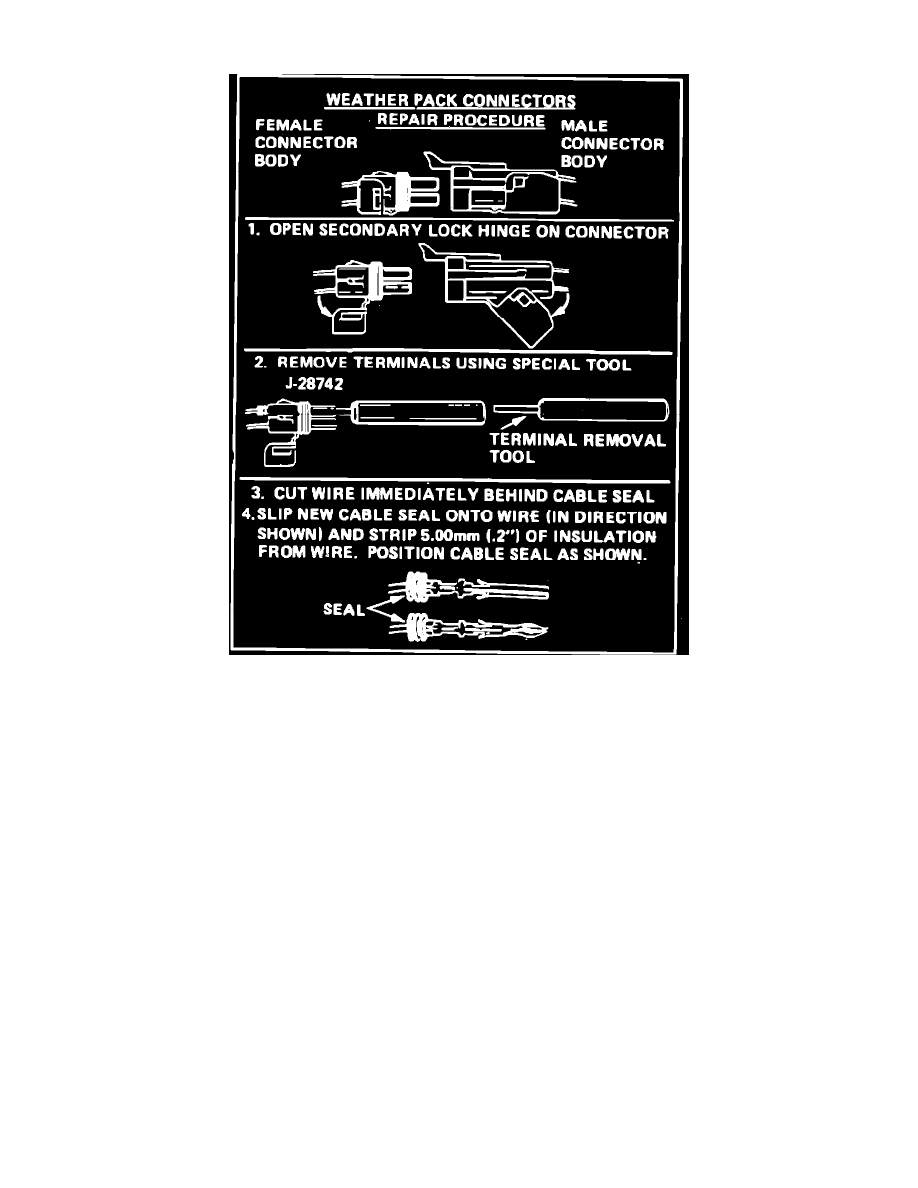 License Plate Lamp: Diagnostic Aids
Fig. 195 "Weather Pack" Connector Terminal Replacement
    Due to low system voltages, special weather resistant connectors and wiring harnesses are used throughout the C-3 system. If wiring and/or connectors
are diagnosed as defective, special repair procedures must be followed. Damaged molded connectors must be replaced by splicing a new connector into
the harness. Damaged ``Weather Pack'' connectors can be repaired as shown, Fig. 195. If ``Weather Pack'' terminals are damaged or bent, or if connector
housings cause terminal misalignment, they must be replaced.
    Terminals should only be removed from ``Weather Pack'' connectors using tool No. J-28742 or equivalent. Use of any other type tool may deform the
terminal or housing, and unlike standard blade-type terminals, these terminals cannot be straightened.
Diagram Information and Instructions|Page 4580 >
< Diagram Information and Instructions