< PREV PAGE
NEXT PAGE >
Skylark V6-173 2.8L VIN X 2-bbl (1984)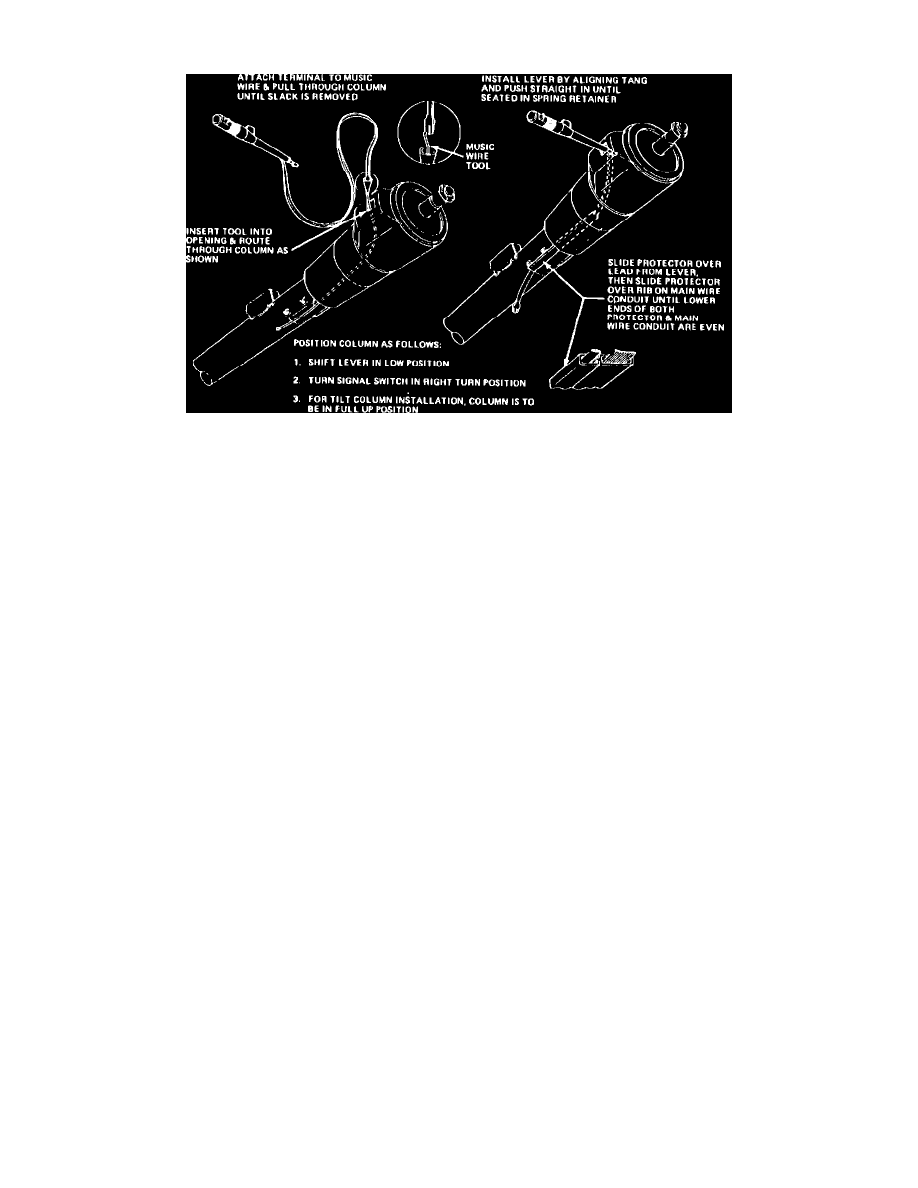 Cruise Control Switch: Service and Repair
Fig. 10 Cruise Control Switch replacement
1.
Remove steering wheel, lower steering column covers and steering lock plate cover, if equipped.
2.
Disconnect mode control connector from main harness connector and attach a suitable length of flexible wire to mode control harness.
3.
Tape joint between main and control harness to aid removal, then remove control assembly, Fig. 10.
4.
Reverse procedure to install.
< PREV PAGE
NEXT PAGE >